If you cannot view this BAP E-Blast correctly CLICK HERE and click on
B-PEP IN ASSOCIATION WITH THE PITTSBURGH JAZZ SOCIETY PRESENTS B-PEP JAZZ A MUSICAL FUN-RAISER EASTER MONDAY, APRIL 21, 2014
B-PEP THE BLACK POLITICAL EMPOWERMENT PROJECT
IN ASSOCIATION WITH THE PITTSBURGH JAZZ SOCIETY PRESENTS
B-PEP JAZZ
A MUSICAL "FUN-RAISER" FOR B-PEP
EASTER MONDAY - APRIL 21ST, 2014 FROM 5:30PM - 11:30PM
@ BRIDGES AT THE HOLIDAY INN PITTSBURGH UNIVERSITY CENTER (OAKLAND)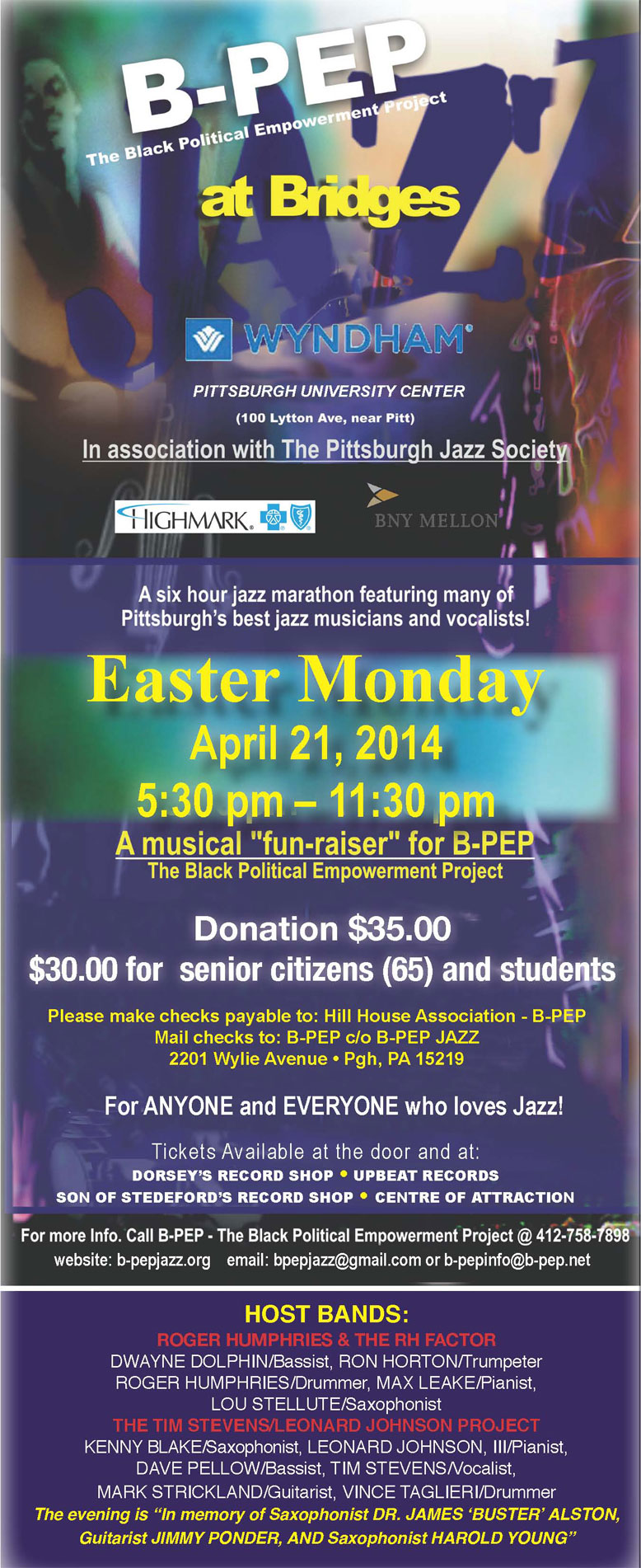 It's that time again for the biggest and greatest fund-raiser ever!
The B-PEP JAZZ Six- Hour Marathon at the Wyndham Pittsburgh University Center on 100 Lytton Avenue in Oakland (formerly the Holiday Inn) from 5:30pm-11:30pm at "Bridges" on Monday, April 21.
We will have 50 or more of the best musicians in Pittsburgh and vicinity and the nation. New Orleans can't compete with our musicians!! I know...I've been there.
TICKETS AVAILABLE AT:
| | |
| --- | --- |
| Dorsey's Record Shop | Upbeat Records |
| Son of Stedeford's Record Shop | Centre of Attraction |







So, once again, thank you
for your continued support.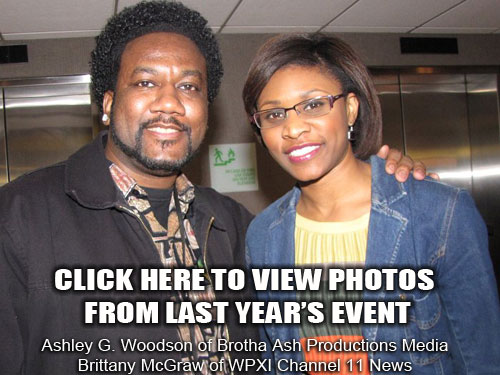 VISIT B-PEP'S WEBSITE
ONLINE @ www.B-PEP.net

FOR MORE INFORMATION CALL B-PEP - THE BLACK POLITICAL EMPOWERMENT PROJECT @ 412.758.7898
WEBSITE: B-PEPJAZZ.ORG
EMAIL: BPEPJAZZ@GMAIL.COM OR B-PEPINFO@B-PEP.NET