No longer bound to Sweden alone Surf Philosophies are a schengan friendly, multi passport carrying pair of hobos. We are now 2 singels towards Surf Philosophies second album "St Tropez Gossip". Last month we gave you "Ryan", here's "Constant Change".
Artist: Surf Philosophies
Track: Constant Change
What: Single from upcoming vinyl album St Tropez Gossip
Label: Adrian Recordings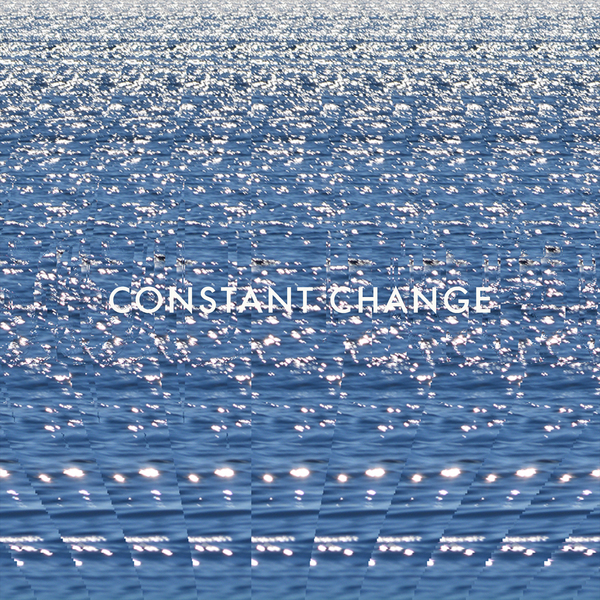 Directed by Surf Philosophies
Starring: Daniel Goody, Fredrik Agvard, Megan D Harold, Bun Bun
"Our video is a living cuckold of Andrzej Źulawski's film Possession. The yellow unpleasant concrete of the San Fernando Valley is substituted for the original film's grey Berlin. Change is always celebrated yet secretly feared and just like the misleading framing of Instagram LA, outside the lens is a real disturbing perculiarness."
- Surf Philosophies
7 December: Single 2: Constant Change
7 January: Single 3: Do U Do It Wrong
7 February: Album: St Tropez Gossip
7 March: Amah (Acoustic version)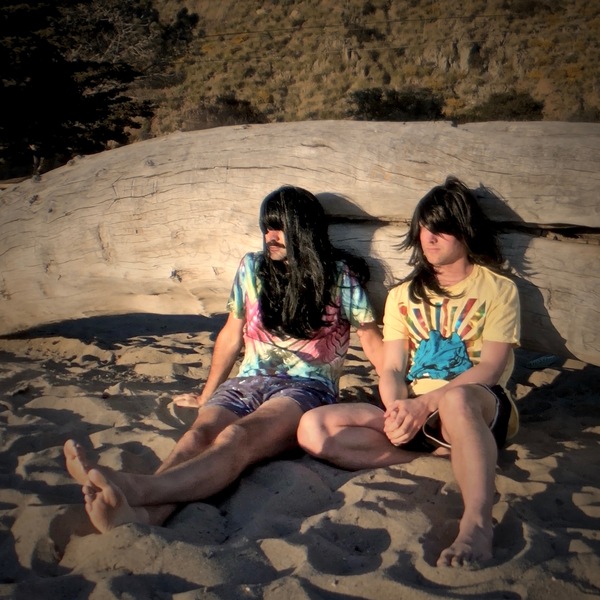 Being in a band is very much the same as being a modern global digital citizen. Alien, confusing and yet fairly convenient. Perhaps music isn't written or composed or arranged anymore. Perhaps music is collected and shared then thrown away because it's too heavy to carry. Perhaps music is compartmentalized like the memory of a hyperlink.

Coming out of a period of intense personal pain, Surf Philosophies' new record is an attempt to reconcile and add up all the questions that come with losing yourself. When you think that the whole world is against you where is the best place to look? Straight in the mirror of course! From the outside a record looks like a product of the present, of the now. But when making a record especially one that expands over a particular part of your life, then the record becomes as hard to deconstruct as the person you see in the mirror each day.

"St Tropez Gossip" is the name of a clothes store the band saw somewhere in Gothenburg. They loved the ugliness of the phrase, the strangeness of the connotation. It reminded them of times in Brighton, tacky dance nights at the Hanbury Ballrooms and the seaside. Thought about the stories of some of the oldest inhabitants in the world, the stubbornness and social support of old Italians living beyond a century.

Now they moved apart for the meantime, not because they wanted to stop but because they are able to change without fear of losing anything. Separated by the ocean, the band feels like a missive. They wanted to expand the world and the only way that makes sense is to get deeper into the world itself. Living in both Malmö and Los Angeles feels like a ridiculous anecdote, but in truth it is just a product of the times. Transnational Professionals. The song "Constant Change" is their way of explaining what it means to them to do something different. To sing about how it feels to start the next part of life.

Even though they wanted to broaden their lives, they also wanted to make a record that sounded closer than ever. One of the most important aspects to this band is trying to feel connected as they play and sing. These songs represent their best alchemy, the best way to make music that sounds like two people really inhabiting the same song. Listening to the changes.

We hope that the listener will be curious to see what they have been doing all this time, and maybe they will find it possible to hear a new slant to the music.
ALICE BOMAN ALEXANDRA BERGER ANDREAS TILLIANDER BITCH HAWK BJÖRNS VÄNNER BOEOES KAELSTIGEN DAVID & THE CITIZENS DAVID FRIDLUND DEN SVENSKA TYSTNADEN DMITRY FYODOROV DÖDEN EDDA MAGNASON EMIL JENSEN FAMILJEN HENRIC CLAES HEY ELBOW JONAS LUNDQVIST LAAKSO LATELY LA LA MARCUS CATO MARCUS NORBERG AND THE DISAPPOINTMENTS MEDBORGARBANDET MF/MB/ OLD POIZON_SW3 PRINTER RA SHARIF SHE'S WILD AGAIN TONIGHT SURF PHILOSOPHIES SVART KATT THE BEAR QUARTET THE FINE ARTS SHOWCASE THIS IS HEAD ULF STURESON VED YAST NEED FOR SPEED BO MEHR BOB HUND SPUNSUGAR