This Is Head – En annan strand


Ltd. 100 copis vinyl 7"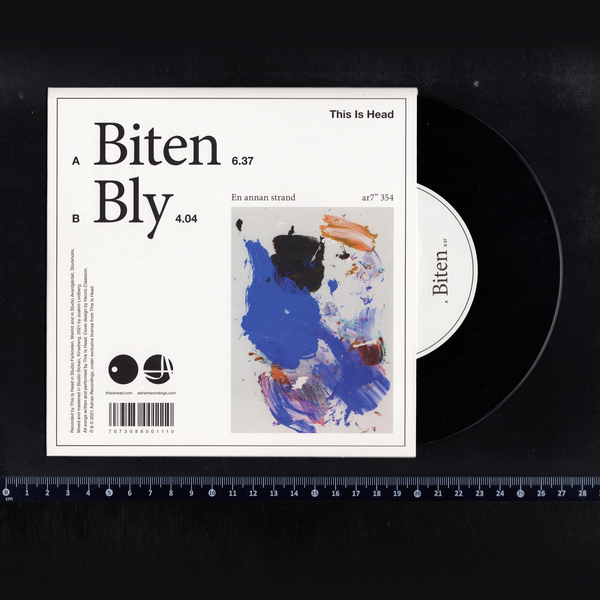 Ever since the start way back in May 2008, indie act This Is Head has impressed their audience with their captivating, disco-flavored krautrock. The collaboration between the band members Adam Jacobsson, Henric Claesson, Björn Wiking and Tom Malmros has constantly been characterized by their joint musical exploration. The band has received several Swedish awards for their recordings as well as their live performances.

Now they are back with the 7" "En annan strand" which will be released on limited edition vinyl of only 100 copies. For approximately ten minutes, the listener is invited on an experimental roller coaster in the band's distinctive, detailed soundscape. With the songs Bly and Biten, the band explores new territory as the lyrics, for the first time in their over 10 year long musical career, are in Swedish. The few, intimate and poetic words add to the music's bittersweet feeling and together they create something unique.

1. Biten
2. Bly

Recorded by This Is Head in Studio Farkosten, Malmö and in Studio Avantgärdet, Stockholm.
Mixed and mastered in Studio Sickan, Kirseberg, 2021 by Joakim Lindberg.
All songs written and performed by This Is Head.
Cover design by Henric Claesson.
P & C 2021 Adrian Recordings, under exclusive license from This Is Head.

Jag blev så trött på skiten
Du blev just biten
Jag har korsat ett hav
Passerat en rymd
Står på en annan strand
Försöker hålla din hand
Det blir nog svårt
Det blir nog svårt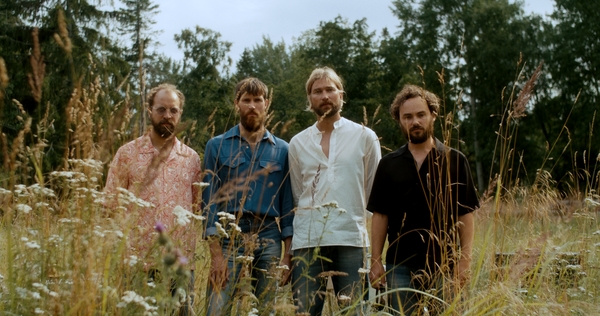 Presspix: https://www.dropbox.com/s/linps6fasu2tmxb/ThisIsHead_x_Whyred_by_Robin_Trolin_4.6.1.T.jpg?dl=0

Adrian Recordings
Sweden

magnus@adrianrecordings.com
www.adrianrecordings.com

ALICE BOMAN ALEXANDRA BERGER ANDREAS TILLIANDER BITCH HAWK BJÖRNS VÄNNER BOEOES KAELSTIGEN DAVID & THE CITIZENS DAVID FRIDLUND DEN SVENSKA TYSTNADEN DMITRY FYODOROV DÖDEN EDDA MAGNASON EMIL JENSEN FAMILJEN HENRIC CLAES HEY ELBOW JONAS LUNDQVIST LAAKSO LATELY LA LA MARCUS CATO MARCUS NORBERG AND THE DISAPPOINTMENTS MEDBORGARBANDET MF/MB/ OLD POIZON_SW3 PRINTER RA SHARIF SHE'S WILD AGAIN TONIGHT SURF PHILOSOPHIES SVART KATT THE BEAR QUARTET THE FINE ARTS SHOWCASE THIS IS HEAD ULF STURESON VED YAST NEED FOR SPEED BO MEHR BOB HUND SPUNSUGAR JH3 WHOMSOEVER TOI LET