Inn the News [more]
Inn the Kitchen [more]

Inn Specials [more]
Colorado Scenic Byway Feature [more]
Check out our past issues of Colorado Inn-Spirations!
Subscribe to our Monthly E-newsletter!
Hot Off the Press! Order the Newly Released 2009 FREE Colorado B&B State Guide!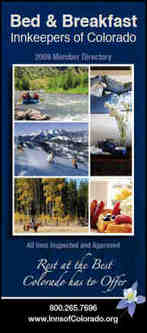 MEET AN AFFILIATE BBIC MEMBER
BBOnline.com realizes that small B&Bs cannot afford to advertise as much as a large Country Inn. Also, some inns have cafes, on-site restaurants, riding stables, antique shops, honeymoon suites, special-event packages, etc. that require more explanation and larger inns need more exposure than smaller B&Bs. BBOnline assists inns in marketing B&Bs to potential guests (Inngoers) on its award-winning, easy-to-use internet directory. In addition, guests can sign up for regular e-newsletters. BBIC member inns receive a 10% new member discount on their BBOnline membership and a free basic listing on our alternative BBIC website www.bbonline.com/co/bbic/
For additional affiliate membership information,
click here
.
Join us on Sunday-Monday November 8-9 for the 2009 Annual BBIC Conference and Aspiring Innkeepers Day workshop.
This year's theme is "Golden Opportunities for B&B Success" to be held in beautiful Golden, Colorado. Golden is known for the Colorado School of Mines and Coors Brewery in addition to a quaint community. Be sure to mark your calendars now. Are you a B&B hospitality vendor? We have opportunities for sponsorships now! Check back soon for details...


Volume 2 Issue 4 2009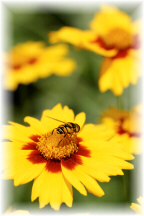 Summer has officially arrived and our Colorado B&Bs are the perfect place to experience outdoor adventure or romantic bliss. Colorado offers spectacular scenery featuring fun activities such as biking, hiking, horseback riding, whitewater rafting, fishing and so much more. Spend your days finding your adventurous spirit or lazily spending time sitting by a stream or taking in our fresh Colorado air. Perhaps an historic museum, fine arts center, craft fair or shopping excursion is to your liking. No matter your interests, tastes and abilities, your Bed & Breakfast Innkeepers of Colorado innkeeper-hosts are always pleased to help you find your perfect activity. Whether you prefer an historic Victorian, a cozy cottage, a stately castle, rustic log home or a modern mansion, our Bed & Breakfast Innkeepers of Colorado (BBIC) member inns are ready to serve.
Whether traveling for business or pleasure, a Colorado B&B is waiting for you.
This month, check out our special Scenic Byway feature in Northwest Colorado along Trail Ridge Road and planning your stay in Estes Park or nearby Boulder...
Our distinct Colorado B&Bs are ready to welcome you with a genuine smile, personalized service, clean and comfortable accommodations and a delicious homecooked breakfast. Savor special delights, prepared by loving innkeepers. This month, try Van Horn House' decadent Drunkin' French Toast with Orange Syrup It's the perfect accompaniment to your breakfast brunch and so delicious that you'll want to travel to one of our Bed & Breakfast Innkeepers of Colorado member B&Bs just to personally sample our breakfasts inn-style!
Front Range Special Packages
(Boulder, Central City, Denver, Estes Park, Georgetown, Golden)
Central City, Colorado
Hooper Homestead Guest Quarters & Blissful Spirit Spa
(Christine Pollack)
Email
210 Hooper Street, Central City, CO 80427 Reservations: 866 582-5828 Local: 303 582-5828
Father's Back Up! - We are celebrating Father's Day for the entire month of June! Back Up and stay two nights in June and receive a 65 minute Spa Back Treatment with Massage. Calling all Men to relax! Absolutely our most popular Spa Treatment designed especially for the guys. Come and stay two nights at the Hooper Homestead Guest Quarters in our Hidden Treasure Suite, enjoy a deluxe continental breakfast, a Men's Spa Back Treatment and a soak in the hot tub under the starlight. Promotion applies to Gift Certificate purchases for Father's Day. Offer not valid with any other Specials.
Dates: June 1st - June 30th
Cost: $299 + 3 % Lodging Tax
Denver, Colorado
Queen Anne Urban Bed & Breakfast
(Milan Doshi)
Email
2147 Tremont Place, Denver, CO 80205
Reservations: 1-800-432-4667 Local: 303-296-6666
Summer Specials at the new Greener Queen Anne-

In celebration of the greening of our Inn, we here at the Queen Anne would love for you to stay with us. We're giving out any of our rooms for $135 a night, and any of our suites at $150/night (usually $215). This rate includes a full breakfast made with local and organic foods, local appetizers and Colorado wine in the evening, free parking, wireless internet, and a close walk to the downtown Denver attractions.
Dates: through July
Cost: $135 for a Room ; $150 for a Suite

Estes Park, Colorado
Black Dog Inn
(Carlos and Sheree Albuquerque)
Email
650 S. Saint Vrain Avenue - PO Box 4075, Estes Park 80517 Reservations: 866-786-0374 970-586-0374
Babymoon Package -
Before your bundle of joy arrives, pamper yourselves with a romantic getaway at the Black Dog Inn.
2 night stay Babymoon gift basket- filled with fun items for
baby, mom and dad. $449.00 (tax not included) Optional 1 hour prenatal in room massage by a certified massage therapist is also available for $120.00 extra (tax not included)
Dates:
through September 30
Cost:
$449.00 tax not included
South Central Special Packages

(Colorado Springs, Breckenridge, Salida, South Fork, Alamosa)
Colorado Springs, Colorado
Holden House 1902 Bed & Breakfast Inn
(Sallie Clark)
Email
1102 West Pikes Peak Avenue, Colorado Springs, CO
80904 Reservations: 888-565-3980 719-471-3980
Trains, Trails and Trips Rafting Spectacular!
Choose from several great packages - Raft and Rails or Paddle and Saddle, ready for whitewater fun on the Arkansas River with a train trip or horseback riding. The Raft and Rails package offers coach or dome car and an optional Wine Express trip after your half day of rafting. The Paddle and Saddle package offers a raft trip with a 2 hour horseback ride. Be sure to visit our Holden House website for additional adventure, romance and special discount packages
(Some restrictions may apply and full amount of stay due when reservation is booked and non-refundable) Lodging cost additional fee which Includes our delicious gourmet breakfast, all of our luxury business class amenities and afternoon wine social.
Dates: through Sept. 1, 2009
Cost: Paddle and Saddle: $198/couple, Raft and Rails: (Coach car $188/couple), (Dome car $278/couple), Wine Express: $260-310/couple (B&B Lodging additional charge)
The St. Mary's Inn
(Conchita Nolet)
Email
530 North Nevada Avenue, Colorado Springs, CO 80903-1106
Reservations:719-540-2222
Top of the Best - celebration of winning the Top of the Best of The Rockies 2008-2009 Award by BedandBreakfast.com, we are offering our 2 bedroom Apartment at the Government Employees and Contractor (per diem) rate of $88/person. Breakfast will be extra $10 pp. The accommodation will be a large bedroom with queen size 4 poster bed, a large office with desk, living room, fully equiped and functional kitchen and a bathroom with tub/shower. Separate private entry. Extended stays welcome!
Dates: Visit St. Mary's website for availablity
Cost: $88 per person single occupancy
Manitou Springs, Colorado
Blue Skies Inn
(Sally Thurston)
Email
402 Manitou Ave., Manitou Springs, CO 80829
Reservations: 800 398-7949 Local: 719 685-3899
Short and Sweet Wedding -
Wrapped as a pretty wedding package,
imagine a marriage that is stress-free and beautiful. As an innkeeper who is also an artist and gardener, Sally uses her skills to create beautiful weddings. From arranging the floral bouquet to photography to seamlessly co-ordinating the wedding, every detail is treated as Art. That the wedding is gentle on the Planet and economical are just lovely bonuses. Located at the base of Pikes Peak, Blue Skies Inn hosts weddings any day of the year.
Dates: Year round
Cost: $1695 plus two nights' stay at the inn
North West Specials Packages
(Steamboat Springs, Grand Junction, Vail)
Check back next month for New Specials...
South West Special Packages
(Antonito, Gunnison, Ouray, Durango, Pagosa Springs, Paonia)
Antonito
River's Inn & Swiss Cottage B&B
(Ursula Armijo-Knobel)
Email
317 River Street, P.O. Box 457, Antonito 81120
Reservations:719-376-6029
Readings (Automatic Writing) from May through November
- In downtown Antonito, Colorado, very well known by train buffs from all over the world, coming to ride the Cumbres & Toltec train, by fishermen, artists, gourmets (5-course dinners upon request), now offers on-site readings. Call Ursula for more information. Reduced rates for readings apply when you stay 2 nights or longer.
Dates: through November 15th
Cost: Readings: $ 200 instead of $300 with 2 nights stay
Pagosa Springs

Elkwood Manor Luxury Bed & Breakfast
(Darlene Gonzales)
Email
85 Easy St., Pagosa Springs, CO 81147 Reservations: 970-264-9166
Mother's Day & Father's Day Combo - Times are tough so Elkwood Manor is making it easy to afford a little getaway for your special mom & dad. This year combine Mother & Father's Day and give them a special gift. Send them to Elkwood Manor so we can pamper them during their one night stay that will include a bouquet of flowers for mom & gift basket of goodies from Pagosa Springs' specialty shops for dad. Their stay will include a full gourmet breakfast with complimentary wine and appetizers served daily. $10 off room rate for each additional stay. Jacuzzi & Sauna on Site. Customized packages available. Please call.
Dates: 5/1/09 - 6/30/09
Cost: $195.00 - $219.00 depending on room selection. $10 off additional nights
Paonia
Bross Hotel
(Loree Rezaie)
Email
312 Onarga Avenue, Paonia, CO 81428
Reservations:970-527-6776 Summer Deals 2009 - Thrifty Nifty Vacation, Be thrifty. Vacation mid-week (Sunday through Thursday) and claim a 10% discount on your hotel stay. Play in the great outdoors: hike, bike, fish, swim, climb, you-name-it. Or, just enjoy the beauty that is the Western Slope, including the Black Canyon of the Gunnison National Park, the Colorado National Monument, Blue Mesa Reservoir, the West Elk Scenic Byway, etc. Get a 10% discount on a reservation for two or more nights, but you must tell us you're doing the Thrifty Nifty Vacation when you make your reservation.
Dates: June through October
Cost: 10% off your mid-week stay
Eastern Special Packages
(Limon, Burlington, Trinidad, Pueblo, Sterling, Hugo)
Check Back Next Month for New Specials....
The Black Dog Inn, located in Estes Park is honored to have been rated by Forbestraveler.com as one of the top 10 most romantic bed and breakfasts
*HAVE YOU OR YOUR BBIC MEMBER INN BEEN "INN THE NEWS OR RECEIVED A RECENT AWARD"? If you're a BBIC member and have recently been featured, send us an
Email
and let us know. Your inn will be mentioned in the next issue of Colorado Inn-Spirations enewsletter.
BBIC Member Inns - Send us your recipes and you can be featured here!
Drunken French Toast With Orange Syrup
This is an adaptation of a recipe in a very old issue of Bon Appetit.

It's also a guest favorite and a recipe that is requested frequently.
Serves 4 (generously)
4 large eggs
3/4 cup whipping cream
1/4 cup Grand Marnier or other orange-flavor liqueur or frozen orange juice concentrate, thawed
3 tablespoons light brown sugar
1 Tbs. grated orange peel
3/4 tsp. vanilla
8

3/4-inch-thick slices French bread
Powdered sugar
½ cup finely chopped pecans, toasted
Warm Orange Syrup
Whisk all ingredients except bread in a medium bowl.

Dip each bread slice in egg mixture and arrange in a buttered 9x13x2 glass baking dish.

Pour any remaining egg mixture over bread and let stand until egg mixture is absorbed, at least 20 minutes (or overnight, covered, in refrigerator).
Generously butter a burner-spanning griddle and heat until a drop of butter sizzles when dropped onto grill.

Place each slice of bread on griddle and cook until brown on each side, adding more butter if needed when turning the slices.

(If you don't have a griddle, melt 2 tablespoons of butter in a large skillet and cook 4 slices at a time (if you can); place cooked slices on a baking sheet and keep warm in a 275 degree oven.)
Transfer 2 slices of French toast to each of 4 plates, and sift powdered sugar over each.
Warm Orange Syrup
1 cup pure maple syrup
1/4 cup fresh orange juice
1 tsp. grated orange rind
4 Tbs. unsalted butter
Combine syrup ingredients in small saucepan.

Simmer 5 minutes until slighly thickened.
Note: The French Toast is best when you use Grand Marnier.
Visit our website for More Recipes...
Scenic Byway Feature-Trail Ridge Road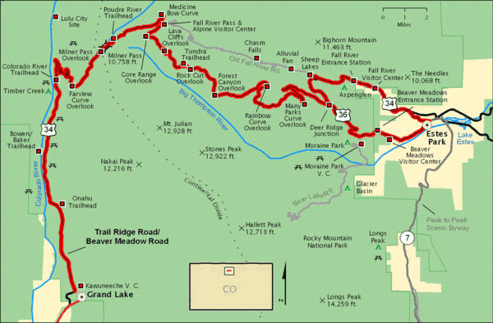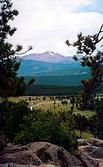 Winding through the forests and mountains of the Rocky Mountain National Park, Trail Ridge Road/Beaver Meadow Road encompasses over 50 miles of beautiful landscapes. Stop at the overlooks that line the byway for magnificent yet different vistas of the Rocky Mountains, which tower at more than 14,000 feet. Take a short five-minute stroll at the Forest Canyon Overlook and marvel at the view of Forest Canyon, Hayden Gorge, and Gorge Lakes. Stand on the roof of the Rockies at Rock Cut. Pull over at Rainbow Curve, elevated over two miles above sea level, and see trees transformed by long, repeated exposure to the harsh winds, ice, and grit of this severe environment.
At Milner Pass, the byway meets the Continental Divide National Scenic

Trail, which crosses approximately 3,100 miles ranging from the Canada-Montana border to the Mexico-New Mexico border. At elevations over 10,000 feet, this trail offers spectacular views of the Rockies and the meadows that lie at their base. Spend a few hours or a few days exploring the Continental Divide National Scenic Trail.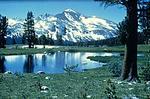 Explore the abundance of adventure found year-round in Rocky Mountain National Park. During winter, snow blankets the forests and meadows, inviting you to snowshoe or cross-country ski. In warmer months, campers and fishers find serenity and solitude away from the hustle and bustle of the metropolis. Over 350 miles of trails await hikers and backpackers of all skill levels. Wildlife-watchers also know the splendor of this protected area and its numerous opportunities to see rare animals and plants. Eagles and peregrine falcons reign in the skies; marmots and pikas scamper along the ground. Alpine tundra wildflowers bloom in brilliant shapes and shades. Camp in the National Park, where the clear atmosphere on balmy summer nights magnifies the glittery night sky.
This region contains some of Colorado's finest scenery, framed by the majesty of the Rocky Mountains. An adventurer's paradise, trees and trails thrive throughout the acres surrounding the byway. Take a leisurely drive or pack for weekend campout; Trail Ridge Road/Beaver Meadow Road Scenic Byway is sure to exceed your expectations.
Estes Park, Colorado, the gateway to the Rocky Mountain National Park, is on of Colorado's favorite vacation destinations. Rich in history, the town of Estes Park features hundreds of unique shops, galleries and restaurants for you to enjoy. A variety of unique Bed and Breakfast properties, each inspected and approved, provide accommodations for any budget. Here you'll find world class hiking, biking, fishing, climbing, snowshoeing and cross country skiing plus many other activities and attractions and adventures for all ages and interests including horseback riding, golf, boating and museums. Sightseeing is unsurpassed as you venture up RMNP's Trail Ridge Road - the highest, continuous paved highway in the United States - into an alpine environment. Explore the high country and vast tundra, strewn with tiny wildflowers, then cross the Continental Divide. Enjoy nature at its finest with a tranquil stroll around Bear Lake, or drive the Peak-to-Peak Scenic Byway. Renown for its elk, deer and many other species of animals, Rocky Mountain National Park and the Estes Park area offer incredible opportunities for wildlife watching. Estes Park is a choice location for weddings, conferences and family reunions. The majestic Rocky Mountains and our warm, charming mountain town will give you
memories to last a lifetime.