Dear surfers of the universal Network,
for all you English speaking heart-friends we have great news: we can offer you 3 new Spiritual Journeys in Mexico, to Aztlan in july (the origin of Mexico and a vibrating area for star brothers), to Olman in november and to the Mayas in dic 2014/January 2015. More information you find in our new section
here
.
During our Europe Spring Tour from February to April 2014 we will celebrate Spring Equinox on Mount Odilia near Strassbourg, my favourite power place with thousands of years of history, a mountain who has taught me a lot, maybe pushed me slightly over to Mexico... See the calendar
here
(Zurich Lebenskraft congress/fair end of Feb 2014 etc.).
Another great news is my book LATTICE SURFING  coming out February 10 in all German bookstores, at "Neue Erde"-Verlag. We are in communication with several English editors to soon publish the book in English too!
It will be a pleasure to know you in person, with a big bow, Pascal K'in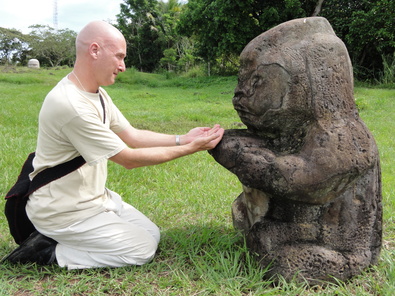 Foto: Pascal K'in in the Olmec city La Venta,
where you can find the oldest pyramid of Mesoamerica...
EQUINOX ceremony 19-21 march

Spiritual Journey Mont St. Odile, Strasbourg, France
Exclusive Spiritual Journey Mont St. Odile, Strasbourg, France
2 days in March 2014 (work in the monastery and the woods, Maennelstein, Druidenstein etc.)   
12-Maya-Galactic-Doorways Initiation. 
Donation: Sfr. 333.00 (PayPal, grant possible)
Begining 1st day 11am, End 2nd day 6pm. Everyone comes alone (train to Obernai). Inscription: please write an E-mail and tell me about your spiritual experience (it will be "advanced" work).
I do not know any other place in Europe where the veil is so thin! I look forward to see you again...
Spring Tour Feb-April 2014 in Europe
Online Sessions
"Distance does not matter"!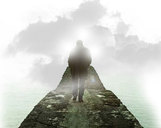 Regressions, Master contacts, Maya-Healing.
We work using Skype Video-Conferencing.
Or book your date on the Spring European Tour!

Jitka from Prague about her experience on the Galactic Maya Trip 2012... wow...