Advertise in this newsletter and reach thousands!

List your property or activity!
Add your Event to our Calendar
From your "Colorado's Best Deals" Email Announcements subscription.
Summer is finally here! The sun is shining, snow is continuing to melt, and the river is rising! With the beauiful weather, the area will see local businesses and events grow in population! People will soon be swarming the area to get their summer fix in by biking, fishing, rafting, and kayaking, just to name a few!
Here are some of the things happening this June.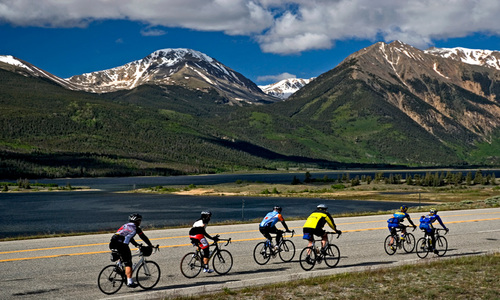 Grab your bike and join along on the BV Bike Fest! This route will head North to Leadville, and loop back to Buena Vista. Along the way, you won't be dissapointed with the beautiful sights and challenge of the route. You will be traveling amongst the highest of Colorado's mountain peaks, through historic Leadville Mining District and around the Mineral Belt Trail as well as the rolling hills of Turquoise Lake Road. 
The last 40 miles of the ride is essentially downhill or flat, with the climbing completed in the first 60 miles! Riders also have the option to take shorter routes including 35, 50, and 62 ("metric century") mile routes, while still enjoying the area's beautiful Colorado scenery. 
Date: June 4th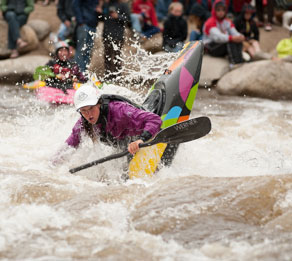 FIBArk is America's Oldest Whitewater Festival and is hosted in Salida, for it's 68th year! Join us in celebrating by attending a weekend full of events, both on land and in the river. Some of the events include a parade, live music, and various races and competitions on the river! Feel free to come with the whole family and enjoy from the shore, or register for an event online!
Date: June 16 - 19
Location: Salida
 
Collegiate Peaks Stampede Rodeo
Help celebrate the 95th Annual Collegiate Peaks Stampede Rodeo in beautiful Buena Vista this June. Two days of family fun events to watch and enjoy such as mutton busting, claf roping, and team roping. Saturday's events will begin 6:00 PM and Sunday at 12:30 PM. Stop by and cheer on local contestants of any age, competing for the big prize! Fun for the whole family!
Date: June 11th - 12th
Location: Buena Vista Rodeo Grounds
Salida ArtWalk celebrates its 24th year of events and entertainment! Come join as local and regional artists exhibit their dynamic work and musicians perform both on the streets and venues throughout town. This year will also include events such as Shakespeare in the Park, a community BBQ, and Art Walk
After Dark!  The ArtWalk opens on Friday at 12:00 PM and is open until 1:00 AM. 
Be sure to stop by for a weekend filled with a beautiful atmsophere, pieces of work, and performances!   
Date: June 24 - 26
Location: Riverside Park, Salida 
Leadville BBQ & Brew Festival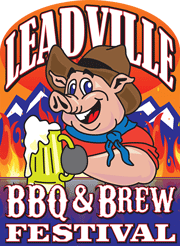 Live music, family fun activities, and excellent BBQ and local brew tasting! The Fesitval opens up on the 24th of June with a National Anthem at 10:00 AM. This event is sanctuned by the Kansas City Barbeque Society and is a "cup" event for the Rocky Mountain BBQ Association 
Wheather you're cooking or just tasting, stop by the 2nd Annual Leadville BBQ & Brew Festival for some good food and entertainment.
Date: June 24-25
Location: Main Street, Leadville
Farmers Markets - Buena Vista & Salida
Summer is arriving fast which also means the fresh produce found at local farmers markets are too! Starting in June both Buena Vista and Salida Farmers markets will be open for business. 
Buena Vista Farmers Market will be on June 5th, 9:00 AM until 1:00 PM at Railroad & Main. After this first event, it will be held at the same location and same time every Sunday throughout the summer!
Salida Farmers Market will kick off on June 4th at Apline Park from 8:00 AM until 12:30 PM. The Farmers Market will continue until October 8th, every Saturday at the same time and location.
Stop by both locations for some fresh produce, home made goods, and a friendly atmosphere!

Check out our 
Facebook page
 for the latest special offers, amazing pictures, and upcoming event information.