PRESS ALERT
Palestine Minister on official visit to South Africa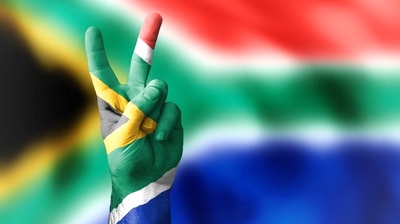 The human rights and Palestine solidarity organisation BDS South Africa joins fellow civil society groups and members the South African public in welcoming to our country the Palestinian Minister of Tourism and Antiquities, Ms Rula Maa'yaa.
Maa'yaa is on an official government visit at the invitation of South Africa's Minister of Tourism, Minister Derek Hanekom. She will be in South Africa between the 12th and 13th of September 2018.
We commend the SA Ministry of Tourism and the South African government in responding to the impulse coming from the streets of our country calling for greater solidarity with the Palestinian people - a people who once assisted us in our struggle against Apartheid by providing us with resources and other forms of support.
In the year of Tata Madiba and Mama Albertina Sisulu, Minister Hanekom is living up to their legacy of struggle and internationalism. Mandela famously said: "We are proud of the modest technical assistance that our government is offering Palestine… but the various discussions with our counterparts in Palestine are an indication that we can do more."
In the year that we celebrate the centenary of Mandela and Sisulu, may we re-commit ourselves to their legacy of internationalism and support for the Palestinian people as well as all oppressed peoples of the world. Our governing party, the ANC, has resolved at its National Congress to "immediately and unconditionally" downgrade the South African Embassy in Israel - this must be implemented without any delay!
ISSUED BY KWARA KEKANA ON BEHALF OF BDS SOUTH AFRICA
BOYCOTT, DIVESTMENT AND SANCTIONS AGAINST ISRAEL IN SOUTH AFRICA (BDS SOUTH AFRICA)
5th Floor | Mishumo House | 77 De Korte Street | Braamfontein | Johannesburg
PO Box 2318 | Houghton | 2041 | Johannesburg
T: +27 (0) 11 403 2097 | M: +27 (0) 74 054 3826 | F: +27 (0) 86 650 4836
BDS South Africa is a registered Non-Profit Organization. NPO NUMBER: 084 306 NPO
BDS South Africa is a registered Public Benefit Organisation with Section 18A status. PBO NUMBER: 930 037 446