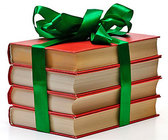 Here's a sampling of some wonderful books for kids and teens, that are part of our Holiday Picks - all 20% off through the month of December!

The Adventures of John Blake: Mystery of the Ghost Ship
by Philip Pullman (Illust. by Fred Fordham)
Fans of Philip Pullman's books will love the beloved author's first original graphic novel. According to Horn Book Magazine, The Adventures of John Blake is "a smorgasbord thriller containing a little bit of everything - including espionage, time travel, bloodthirsty pirates, high-tech gadgets, and substantial explosions."

Trapped in the mists of time by a terrible research experiment gone wrong, John Blake and his mysterious ship are doomed to sail between the centuries, searching for a way home. In the ocean of the modern day, John rescues a shipwrecked young girl his own age, Serena, and promises to help.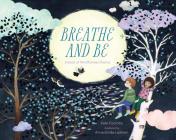 Breathe and Be: A Book of Mindfulness Poems
by Kate Coombs (Illust. by Anna Emilia Laitinen)
I breathe slowly in,
I breathe slowly out. My breath
is a river of peace.
I am here in the world.
Each moment I can breathe and be.

Author Kate Coombs and illustrator Anna Emilia Laitinen know that teaching mindfulness helps kids learn to stay calm, regulate their emotions, and appreciate the world around us. They have created a serene book of poetry and art for young readers to make mindfulness easy, natural, and beautiful.

Fantastic Beasts and Where to Find Them: The Illustrated Edition
by J. K. Rowling (Illust. by Olivia Lomenech Gill)
Here is an essential companion to J.K. Rowling's Harry Potter novels! Newt Scamander's classic compendium of magical creatures has delighted generations of wizarding readers. With this beautiful, large-scale full-color edition, Muggles too will have the chance to discover where the Runespoor lives, what the Puffskein eats, and why shiny objects should always be kept away from the Niffler.

Proceeds from the sale of this book will go to Comic Relief and J.K. Rowling's international charity, Lumos, which will do magic beyond the powers of any wizard.

Nevermoor: The Trials of Morrigan Crow
by Jessica Townsend
"Whimsical worldbuilding, humorous dialogue, and colorful supporting characters complement an adventurous, magic-filled plot that champions bravery, self-confidence, and hope." - Publishers Weekly

Fans of the Harry Potter series and Neil Gaiman will enjoy this breathtaking, enchanting new series from debut author, Jessica Townsend. A cursed girl who escapes death finds herself in a magical world - only to be tested beyond her wildest imagination.

Knightology: A True Account of the Most Valiant Knights
by Dugald A. Steer
From the secret order of Round Table Knights comes a fascinating tell-all guide to the mythical occupation of knighthood - its history, mysterious quests, and puzzles that live on to this day. Knightology explores the art of mastering sword and lance, the essential (and prohibitively expensive) war-horse, the ins and outs of a castle that a knight might defend, and the skills needed to prevail in a jousting tournament, with all its pageantry. Includes interactive flaps and other novelties that kids will love.

The Nutcracker Mice
by Kristin Kladstrup (Illust. by Brett Helquist)
The author of The Gingerbread Pirates and the illustrator of A Series of Unfortunate Events have paired up to create this warm and fuzzy tale about mice at the Mariinsky, Saint Petersburg's famous theater. The world's tiniest dancers include Esmeralda, who has finally been accepted into the ranks of the Russian Mouse Ballet Company. A new ballet called "The Nutcracker" is set to debut at Christmastime, and Esmeralda has won the role of Clara. But when she learns that the ballet features mice as villains, Esmeralda fears that the city's ballet-loving mice won't come to see it.

Ruth Bader Ginsburg: The Case of R.B.G. vs. Inequality
by Jonah Winter (Illust. by Stacy Innerst)
From the author of more than 30 nonfiction picture books, including Barack and Sonia Sotomayor, and the illustrator of The Music in George's Head, here is the true story of how one of America's most "notorious" women bravely persevered to become the remarkable symbol of justice she is today. The book is structured as a court case in which the reader is presented with evidence of the injustice that Ruth Bader Ginsburg faced, including discrimination against Jews, females, and working mothers. And yet, Ginsburg went on to become Columbia Law School's first tenured female professor, a judge for the US Court of Appeals, and finally, a Supreme Court Justice.

"From cover to cover, a lovingly made volume that succeeds on every level. A beautiful example of what a picture book can be." - Kirkus Reviews

The Stars Beneath Our Feet
by David Barclay Moore
An outstanding debut novel, described by Newbery Honor and National Book Award-winning author Jacqueline Woodson (Brown Girl Dreaming) as a "fast and furious read in which we meet some amazing people."

Unable to celebrate the holidays in the wake of his older brother's death in a gang-related shooting, Lolly Rachpaul struggles to avoid being forced into a gang himself while constructing a fantastically creative LEGO city at the Harlem community center.

This Is How We Do It: One Day in the Lives of Seven Kids from Around the World
by Matt Lamothe
In Japan, Kei plays Freeze Tag, while in Uganda, Daphine likes to jump rope. While the way they play may differ, the shared rhythm of their days - and this one world we all share - unites them. Author Matt Lamonthe provides a window into traditions that may be different from our own, as well as mirrors reflecting our common experiences. Inspired by his own travels, Lamonthe transports readers across the globe and back with this luminous and thoughtful picture book.

The War I Finally Won
by Kimberly Brubaker Bradley
This satisfying sequel to Kimberly Brubaker Bradley's Newbery Honor-winning The War that Saved My Life finds Ada successfully undergoing surgery to repair her clubfoot, trying to settle into her new status as official ward of Susan (who had taken in Ada and little brother Jamie as war evacuees) after the death of Ada's abusive mother, and, like the rest of Britain, facing increased emotional and physical strain as World War II continues to wreak havoc at home and abroad.

"Ada's story is a winning combination of history and healing, and fans may hope that Bradley isn't quite finished with her just yet." - Booklist