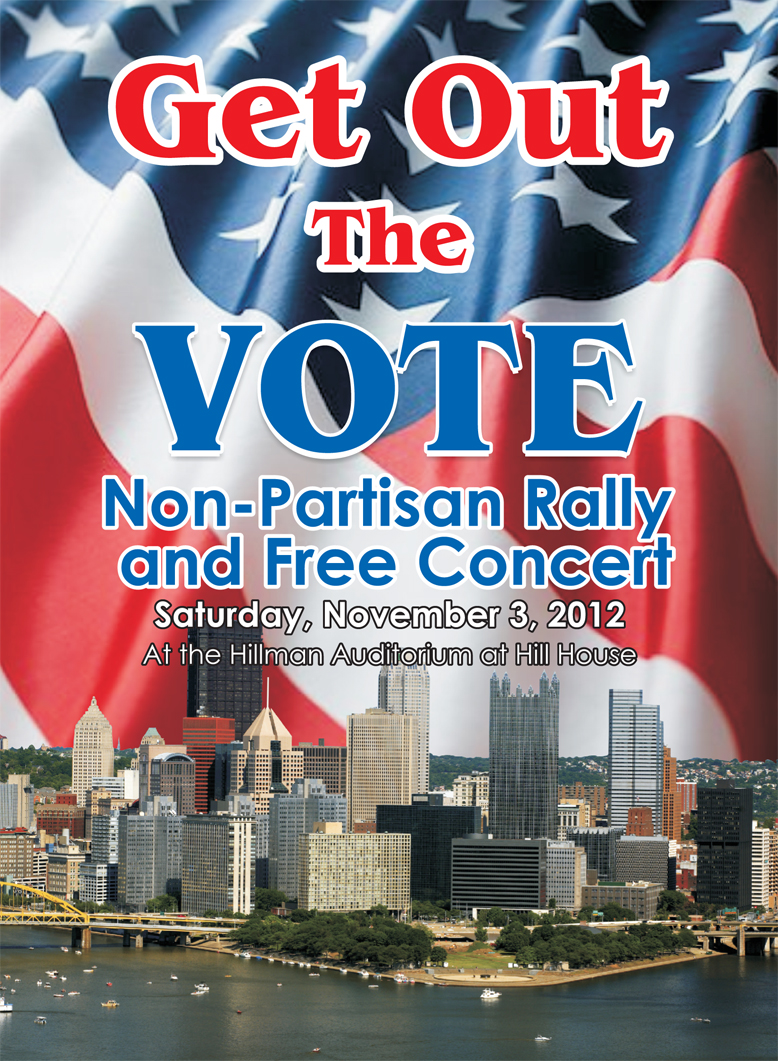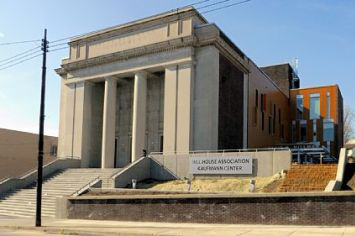 SATURDAY, NOVEMBER 3, 2012
AT THE HILLMAN AUDITORIUM AT THE HILL HOUSE
1835 CENTRE AVENUE, PITTSBURGH, PA 15219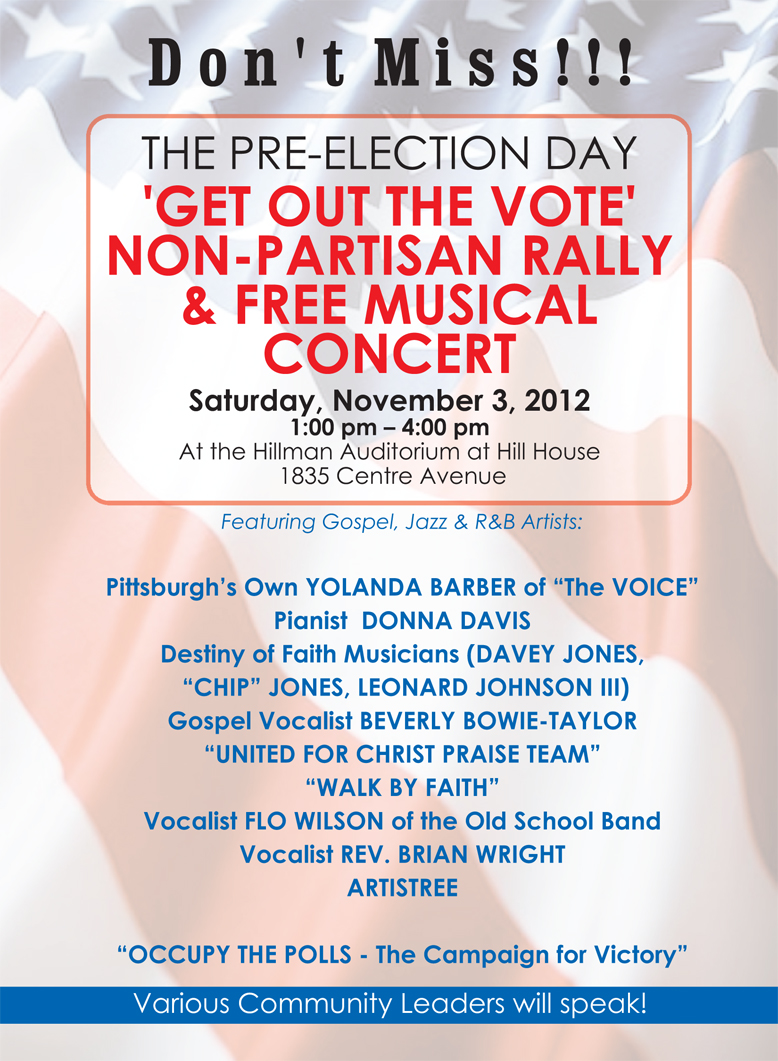 Sponsors
'MAJOR SPONSORS' for this GOTV Rally and Concert include:
A Plus Schools, the Black Political Empowerment Project (B-PEP), Brotha Ash Productions, The New Pittsburgh Courier, Pittsburgh Community Services, the A. Philip Randolph Institute, Soul Pitt, Talk Magazine, and the Urban League of Greater Pittsburgh.
'CONTRIBUTING SPONSORS INCLUDE'
The Rankin Pittsburgh Women's Business Association, Restoration Church, Brenda Tate, and the W. PA Black Political Assembly.
'DONORS'
include The Alleghenians, LTD, Inc. and Champion Enterprises.