---
Call to Action: Caring for our Roads and Drains





The problem


As every islander knows, erosion and the lack of adequate drainage on Island roads have resulted in the roads becoming safety hazards for both vehicular and pedestrian traffic as well as major sources of pollution (silt) in Pittwater.



What is being done?


Drainage measures are among the highest priorities for current and future road work on the Island, and Pittwater Council has agreed that all new road work on the Island will involve attention to drainage, as specified in the recently adopted Master Plans. Recent work on Thompson Street, Richard Road, Hilda Avenue, Cecil Street, and Florence Terrace demonstrate this commitment. Also, Council has agreed to a maintenance schedule for drains and pits.

However, sediment, leaf and stick litter and other materials can obstruct the drainage channels, diverting water onto the road surface which then causes more erosion.



What can you do?


Keeping drainage channels clear requires assistance from the Island Community. To help keep our roads from deteriorating further, and help keep the drainage channels clear, you could:

Avoid placing garden waste in the road; it ends up in the drains and channels and blocks them
Avoid placing anything in the channels; if you have a crossing driveway, consider a bridge or culvert, but allow water to flow freely past.
Take 'ownership' of your verge; keep it clear of litter, especially after rains.
Adopt a drain: if there is a drain near your property, help keep it clear of debris – again, especially important after heavy rain.
As a temporary special case, we ask all residents to take particular care of the new road surfaces on Thompson Street above Hilda Avenue, and Hilda Avenue. The road material is recycled bitumen with cement, which takes some time to harden and is still unstable. Already vehicles have forced some of the road material into the drainage channel, which could lead to more erosion.

Council recommends that Hilda Avenue and Thompson Street be "one way" access to eliminate the damage that occurs when driving up Thompson Street i.e. drive up Hilda and down Thompson. Please try to stay as far away as possible from the drainage line to avoid further degradation. Completion of drainage works on both roads are due to be carried out shortly.

Thanks for your help and cooperation.

Alan Gaines
For SIRA Roads & Drainage Project Team



---

Local Council Notices

ELECTION OF MAYOR & DEPUTY MAYOR



Councillor Harvey Rose has been returned by his fellow Councillors for a second term as Mayor.

The post of Deputy Mayor will be filled by Councillor Ian White, who steps into the position vacated by Councillor Jacqueline Townsend.

Cr Townsend did not re-contest the position of Deputy Mayor this year, but did stand as a mayoral candidate.

The Mayoral and Deputy Mayoral positions are for a term of one year.

Pittwater Councillors elect the two positions every year in September, based on nominations received from their colleagues.

Mayor Harvey Rose said that in keeping with Pittwater's spirit of bi-partisanship, the election had been a 'cordial and agreeable process'.

"I see my re-election as a vote of confidence in the work all our Councillors are putting in for our community."

"At Pittwater we pride ourselves on working amicably together on all matters, including choosing these two important positions to represent and lobby on our community's behalf."

Mayor Rose said he wanted to progress matters concerning local health and youth, particularly the establishment of a youth centre in Pittwater.

"We'll also continue to work constructively with other neighbouring councils on issues of common concern such as housing, employment and transport.

"We must still look to improve infrastructure and services for Pittwater, while retaining and developing our distinctive environmental and cultural essence."

Mayor Rose is also President of SHOROC, the regional organisation representing the four northern councils of Warringah, Pittwater, Manly and Mosman.

Media contact: Harvey Rose, Pittwater Council Ph: 9970 1104


---
UPDATE ON 14-18 BOONDAH ROAD WARRIEWOOD





Meriton has withdrawn its application for Stage 2 of the proposed development at 14-18 Boondah Road Warriewood.



The Council, which was assessing the Stage 2 application before a decision by the state government's Planning & Assessment Commission (PAC), was advised of the withdrawal last week.

The Stage 2 proposal was being advertised for public comment between 11 August and 10 September 2011. The proposal was for construction of 221 units in nine residential buildings of 3-4 storeys; parking for 452 vehicles; construction of an internal road; tree removal and associated landscaping.

Stage 1 of the proposal is already under construction, pending an appeal by the Council against the development that is being considered by the Land & Environment Court. Stage 1 was approved by the PAC last year.

As a result of the withdrawal of the Stage 2 application, the public exhibition has been discontinued.

In a letter to affected residents, the Council has indicated that the reasons for withdrawal are 'that Meriton intended to seek substantial changes to the Planning & Assessment Commission's approvals relating to vehicle parking, access and circulation of vehicles.'

The letter goes on to say the Council expects Meriton to apply to the NSW Department of Planning & Infrastructure for modifications to the approvals for the site.

Mayor Harvey Rose said if that were the case, the Council would not assess any future application for the site.

"However we will continue to make submissions on this proposal on the community's behalf," Mayor Rose said.

Media contact: Steve Evans, Pittwater Council Ph: 9970 1133



---
Pittwater Artists Trail
Open Studio Weekend
Saturday 10th & Sunday 11th September
Hours 10am – 4pm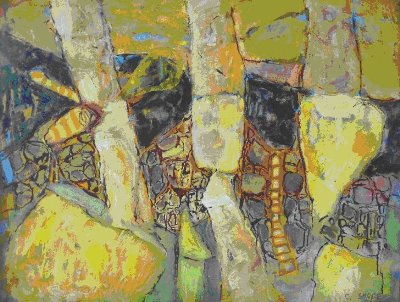 Ellie Shore
Artspace Rouge Gallery & Studio
Ceramics and felting by Rouge,
photography by June Lahm,
paintings by Ellie Shore and Carole Corrie
Artspace Rouge 8 Sturdee Lane, Lovett Bay.
Tel: 9979 7903, 0420 289 726
Catch ferry from Church Point to North Elvina Wharf.
At top of steps turn right & head up towards Rocky Point Reserve
For more information go to
www.pittwaterartiststrail.com.au
---
Lantern Parade & Family Picnic
Saturday 17th September
Hours 4pm - 8pm

Click image for more information
The twilight parade will be a procession of light and colour representing various local community groups and schools. The parade will not only bridge the transition from day to night but will also herald the transformation of the Manly Art Gallery & Museum into a place of celebration and performance. The parade will also create an important connection with Manly's past lantern events in the early decades of the 20th century as part of the 'Venetian Carnivals', reviving the tradition in a contemporary format.
Exploring a Maritime theme; we're making huge ferries, tugs, Manly Surf boats, yachts... led by musicians, we will parade down West Esplanade Beach at sunset – from the wharf to the gallery with the harbour behind us.
Join the twilight procession and watch the finale light show on the beach. Gallery open till 8pm.
Coordinated by Emmie Collins & Ikara Events. Sausage sizzle by Rotary Club of Manly Sunrise.
Where: Outside Manly Art Gallery
& Museum, West Esplanade, Manly
When: Sat 17 Sept, 4 - 8pm
Cost: Free
Contact: 9976 1421
---
Follow the PON

---
The Online Local Contact Guide

Click HERE to load
The views expressed in this newsletter are not necessarily the views of the Scotland Island Residents Association (SIRA), or the Western Pittwater Community Association (WPCA)
---