---
---
---
Clean Up Oz Day 2018
Clean Up Australia Day is here again - Sunday 4 March
Scotland Island is registered to participate once again! 
This event encourages and inspires thousands of Australians to take to their local park, beach, bushland and streets and really help make a difference to their local environment

If you would like to help out, either by grabbing a bag and filling it, or helping to supervise activities, please email cassgye@spin.net.au to put your name on the list.

Come down to your nearest Wharf to collect a bag between the hours of

9am and 12.00pm.

 

Bring gloves, sunscreen, hat, sensible clothes and footwear – and don't forget to bring some water too!  

Toby and his crew will be out on the Laurel Mae to collect material.

Here is a link to the Clean Up Australia website: About the event - Clean Up Australia Day



---
International Women's Day Event
If you are interested in being involved in the IWD evening, please come to a planning meeting in the hall! 

Here are the dates of both the planning and the event itself:



Planning Meeting


Saturday 10th Feb @ 2:00pm in The Hall



IWD Event


Saturday 10th Mar @ 7:30pm in The  Hall

Contact – Petra Godfrey (0404 867 768) or Barbara Labram (0400 377 056)



---
For those wondering how Karmel is faring…..
After an unexpected few days in the Royal North Shore Hospital last December, where under advice Karmel was told not to return to Scotland Island due to health concerns, she has been living with daughter, Heather, since just before Xmas.

Due to poor kidney function, she has just started her first dialysis today at Liverpool Hospital and will need regular treatment three times per week.  Hopefully, this will result in an improvement in her health as the treatment progresses.

Karmel has been assessed as eligible for Residential Respite housing but has been looking for something independently that is close to a Hospital or Dialysis Unit, as well as near Heather who lives at Riverwood.

She feels quite strange about having left her home so abruptly!  She anticipated returning home after her specialist appointment but, instead, was told to go immediately to RNSH Emergency!  She will not be returning to the Island and her belongings have been packed away and stored awaiting a new home.

Once Karmel is stable and has a spring in her step, there will be a farewell held in her honour to celebrate her life as a member of our community for so long and give those who knew her well an opportunity to say adieu.  Keep your eyes open for a notice!!

Cass Gye



---
Seeking help for injured couple - Residents on Scotland Island
I'm writing on behalf of my parents who are residents of Scotland Island Pam and Colin Bradbury.

Seeking a handy person to assist with household tasks for an injured couple. Rehab restricts both from bending or lifting.



Needing help with:



Cleaning
Collecting online woolworths shopping
unpacking shopping
emptying garbage
$30 p/hour from Friday Feb 23.

Please contact Elly Bradbury 0427222239 to discuss further.
Or email: ellybradbury@me.com



---
Drop Front Barge for Sale
This barge was purpose built for Wheel Chair Access which is no longer required. It is 4200 x 1800 x 600 deep.
 
It has an 18 Hp. Tohatsu outboard motor & New Fuel tank.

The barge is ideal for transporting building materials or large items.

Price $1000

Please contact Dick 0417661619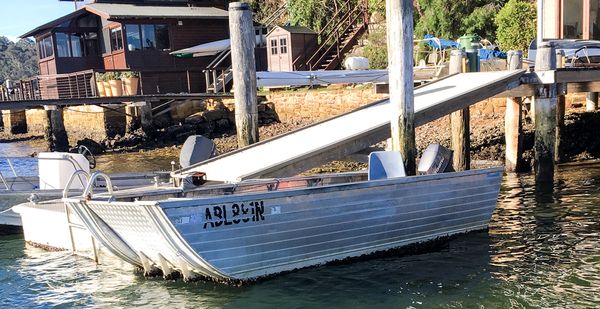 ---
Single Bed for Sale
Single bed including mattress - hardly used
Single set of linen
Single duvet and cover

$150

Near Bell Wharf

Call Nathalie 0419 432 460








---
---
A complete set of past electronic newsletters since May 2000 can be found and read at https://ymlp.com/archive_gesgjgm.php  or by clicking here or by visiting the Mona Vale Library.

The Island website is at www.scotlandisland.org.au




---
To Contribute
If you would like to contribute to this newsletter it's easy!. Send an e-mail to the editor (editor@scotlandisland.org.au) or by clicking here. Type your contribution (100 words or so would be fine) and assuming it is of general interest to the community, does not include matter of a political nature and is not offensive, it will appear next month.
Subscription Information
To get on and off this newsletter,

click here

or got to:

http://www.scotlandisland.org.au/signup .


To change your address, click the 'modify' link at the bottom of this newsletter or send an email to the

editor@scotlandisland.org.au


---
Follow the PON
---
The Online Local Contacts Guide
Click HERE to load
---
The views expressed in this newsletter are not necessarily the views of the Scotland Island Residents Association (SIRA), or the Western Pittwater Community Association (WPCA)
---
---