History Corner
Shipbuilding and boatbuilding were carried out in Pittwater for many of those early years. South of Careel Bay, near Stokes' Point, at Clareville and on Scotland Island in what is now Catherine Park, there were three shipyards. But the very first vessel built in Australia was, as far as can be gathered from the Historical Records of NSW, was a boat built in Port Jackson and launched in 1789. A blunt description of the vessel stated that "from the great amount of timber used in her construction, she appeared to be a mere bed of timber". She was built for the use of farmers at Rose Hill and was called the Rose Hill Packet but, with the frankness of the seamen manning her, was more generally known as The Lump, a name more accurately applying to her size and condition.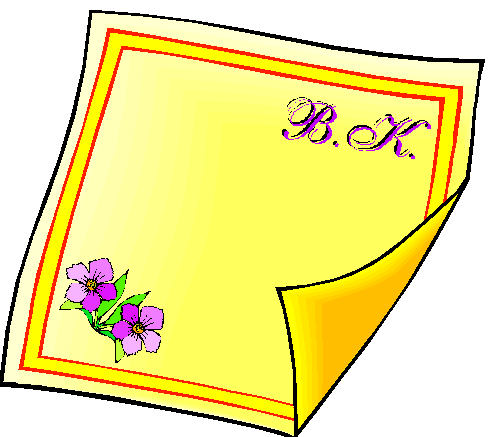 The sloops built in Pittwater were much less clumsy than The Lump. Mr. Stokes, who lived on and gave his name to Stokes' Point (also revered to in public records as Stripe Point), built several vessels. Stokes was an honourable, handsome old man who was transported to the colony with a less ethical companion whom he had befriended. Stokes' story was that he had been seized in a London crowd and searched by police. A handkerchief which he had never seen before was found in his pocket, put there by a pickpocket who had thus saved himself. As Stokes could not explain how it came into his possession, he was convicted and transported, one of many innocent men who did their share in the development of Australia.
In London, Stokes had been a ladies' shoemaker, a business which then, long before machine production, demanded extremely precise work. In Pittwater, even when he had for years used the much heavier tools required for shipbuilding, he was remarkable for the delicate fineness of his well-kept hands and for his courteous manner. Every Sunday he wore a tight, bottle-green coat with large buttons, a remarkably tall hat, and a stock or collar or neckcloth which might have belonged to the legendary Beau Brummel. These were remnants of bygone days as a city supplier brought from London when they were the latest style.
One morning, he arrived, a vision of bottle-green splendour, with his hat well brushed and weskit buttons gleaming in the sunshine, to chat with a neighbour. When he enquired about her husband, the wife was surprised. "Oh," she said. "Do want to see him? He's at work somewhere. "At work?" said the old man, astonished. "At work on a Sunday!" "But Mr. Stokes," the wife replied while her children tittered and she shook her head at them, "today is not Sunday . It's only Friday!" "Well! Well!" said the debonair old man. "Dash my buttons! Time does go slow in Pittwater! I'll go home and take off my best coat!"
(NEXT MONTH) The early days of Newport
A New Director
We have a fantastic new Director who will be running the Kindergarten for us shortly.
Her name is Natalie Kovacevich, and she ran the Casa Carlos Centre in Avalon for 11 years, which is a centre very similar to ours: with 2 - 5 year olds, and around 20 or so places. Natalie was trained at Macquarie University, and is keeping her training up to date by currently completing a course with the Lady Gowrie Centre.

Living locally, Natalie is excited about the daily ferry commute to and from our island, and she can't wait to meet our parents and children.
She says she is passionate about individual development, as well as preschool readiness

programmes for older children, having developed a great relationship with the nearby schools over the past decade or so. Teachers and parents alike speak very highly of Natalie and children under her care flourish with art, craft, language, music, cognitive, movement and social skills. Natalie also says that children love it when locals (parents or indeed any islanders) come along and share their skills for an hour or so, with cooking demonstrations, singing, drawing, story telling, planting, or show and tell, and so she is extending an invitation to the community to get involved with the Kindy here.

SIOCS is lodging Natalie's paperwork with DoCS this week, and we expect that it will be processed shortly.

In the meantime, we hope that you will join us in extending a huge island welcome to Natalie.

Other Staff At The Centre

We are very lucky that Susanne Frankie is also staying on as the Assistant at our centre on Tuesdays and Wednesdays. However, once Child Care Benefit is approved for the centre we will be opening for three days a week, and therefore we will be advertising for another Assistant to work 1 to 1.5 days a week at our centre too. Interested applicants should contact the centre on 9979 7856.


Spaces At The Centre
Spaces are filling up fast at the Kindie: we only have two vacancies left on Wednesdays, and a few more on Tuesdays. However, as previously stated we will be opening for a third day shortly and then we will have more spaces available on Thursdays. Get your child's name down on the waiting list if you haven't done so already. Call 9979 7856.
A Big Thanks
A big thanks to the Offshore Community for all their support with our Kindergarten fundraising efforts. The Black and White Ball was a spectacular event with over 150 people joining in the fun. The food was an absolute gastronomic delight, the bar had high quality drinks (and staff!), Matt Trapnell wowed his audience as usual and the dancing in the 'night club' went on until the early hours. Over $3,500 was raised and the organisers (in particular Karen Lambert) and helpers (too numerous to mention here - but you are appreciated!) deserve a big pat on the back. The very professional calendars (organised by Juliette Robertson of www.pittwatertradingonline.com.au) have been well received and adorn the walls of houses all over the island, as well as several of our councillors and politicians offices. Several local artists also donated some of their artworks for production into beautiful cards that have been selling well, and which are still available for sale (call 9979 7856).

Thanks also to the people who also helped with raffles and BBQ's, it has all helped the Kindie get off the ground and begin it's new life as a community managed centre.
The parents who have tirelessly helped with the numerous tasks in setting up the organisation should also be recognised, again too many to mention here, but the children of our community will appreciate the effort and energy you put into making this happen.
Finally, we should also commend Pittwater Council for their support and help. Without them the building works to upgrade the centre to meet the new DoCS regulations would never have been completed in time. Also the help and advice they have given SIOCS during the set up has been invaluable.

The SIOCS venture has been, and continues to be a model case of community, parents and Council working together to provide essential local services.
Attention all Offshore Artists
Scotland Island and Offshore Pittwater Artists Are invited to attend a community artists meeting to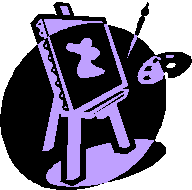 discuss and plan a multi media art exhibition for Scotland Island Festival 2006. Newport Artworks Gallery have presented us with a proposal to curate a community exhibition for the festival at their gallery in Newport. The new venue presents an exciting opportunity for emerging offshore artists and allows artists to concentrate on making art work not the gallery!
Come and join in discussion and planning at the Scotland Island Community Hall. Saturday 11 March at 1.30pm. Bring a plate. Contact The 2006 Festival Art Exhibition Coordinator. Gordon Floyd 9997 2035
Trudi Engler - the film
Filmmaker and Lovett Bay resident Mike Edols is making a short documentary film about Trudi Engler for the H2O 360 films at this years festival. He is looking for any video , film, or digital moving images of Trudi Engler and /or her ballet students. If you have anything we would love to see it.
Please call Claire Atkins 9979 4709
Do you have Welsh blood in your veins?
Not a drop? It matters not! Perchance you are interested though ...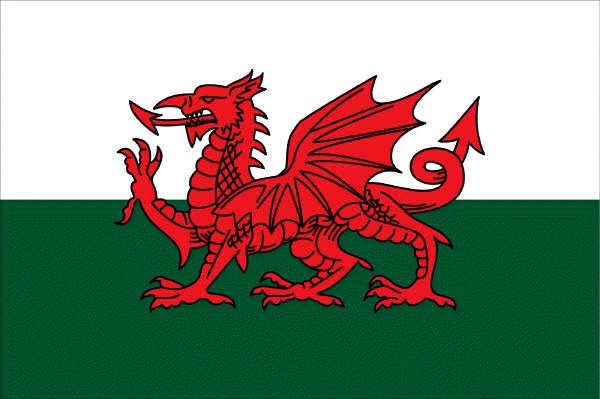 On Saint David's Day, Wednesday, March 1st, at 7.30 in the evening a concert is being held in honour of the Saint, at which a bard from Wales, Telynores Tywi, will be playing the harp and a male voice choir, the Cantorion Sydney, conducted by islander John Lloyd, will be singing. Islander, Bill Lee, sings in the choir and islander, Kelly Batt, will be playing the flute.

The works to be performed come from Russia, Italy, Germany, Austria, Czechoslovakia, Ukraine, France and Wales. The venue is St Peter's stone church at the top of Blues Point Road -
near the Railway Station at North Sydney. We may see you there.


You can exchange 10 of your plastic shopping bags for a re-usable calico bag as part of Pittwater Council's Plastic Bag Swap Program. In eight weeks 6058 plastic bags were recycled.
Take your plastic bags for recycling to Council's Customer Service Centre at Mona Vale or Avalon. The program runs until 14 February, 2006.
Pittwater mayor resolves to complete term
(STATEMENT FROM ALEX Mc TAGGART MP, MEMBER FOR PITTWATER)

At the recent by-election for the State seat of Pittwater I had the honour of being elected as your State representative.



After considerable discussion with local community groups, numerous letters from constituents and expressions of support from Councillors, I have decided to complete my term as Pittwater Mayor, which expires in September 2006.

I have reviewed my Parliamentary workload and I believe I can more than adequately carry out my responsibilities both as Mayor and local Member.



In consultation with Council officers and representatives of the Speaker of the House, I have also developed an official protocol to separate my Mayoral and Parliamentary responsibilities.

Resigning as Councillor would necessitate a Council by-election at considerable expense to the community, so I have also decided to remain on Council until the next local government elections in 2008.

The single most important issue for our community is the provision of a viable acute care health facility and the retention in public ownership of the Mona Vale Hospital site. The dual role of Mayor and Member gives me the strongest opportunity to continue the fight to achieve this outcome.

I have established the Electorate Office and appointed two staff members - Kim Hayward as Office Manager, in charge of electorate matters and Niamh Kenny as Research Officer, assisting on Parliamentary matters.

Contact details for the Electorate Office are as follows:

1725 Pittwater Road, Mona Vale, 2103
Tel: 9999 3599 Fax: 9999 0922
Email: pittwater@parliament.nsw.gov.au

For more information: Alex McTaggart, MP, Member for Pittwater and Mayor of Pittwater, Tel: 9999 3599
(happy to mind pets / house maintenance)
TENANT HISTORY: Responsible woman with management job looking for Island rental property / housesit.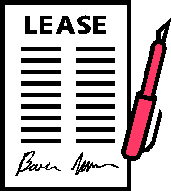 BEDROOMS: 2 to 3 bedroom cottage or boatshed with toilet + kitchen
LOCATION: Preferably waterfront or close to one of the wharfs
PETS: 2 small lazy dogs
TIME FRAME: May/June 2006 onwards (for 6 months +) or immediately available if required for house-sitting
Please email me at spaul@eharlequin.com.au if your have or know of an opportunity in the near future.
General Boating Licence Changes

A licence for people aged 16 years and over to drive any vessel, except a PWC at 10 knots or more.
General Young Adult Licence
A restricted licence for those aged from 12 to under 16 years. A Young Adult Licensee must:
(i) be accompanied by the holder of a General Licence when travelling at 10 knots or more
(ii) never exceed 20 knots
(iii) never travel at 10 knots or more after sunset and before sunrise
(iv) never travel at 10 knots or more when towing an aquaplaner
(v) never tow a water skier or wake boarder
(vi) not drive in any race, display, regatta or exhibition without prior consent from the NSW Maritime and
(vii) never operate a PWC unless the holder of a Young Adult PWC Licence.
From 1 July 2006
Anyone wishing to obtain a boat licence must, from 1 July 2006, first undertake compulsory boating education either by studying an online seminar or attending a seminar conducted by NSW Maritime or an accredited agency. A nominal fee will apply.
Byron Bay resident wants your help!

Hi Folks of Pittwater, I have just found your site on the net....whilst searching for info on my great great great grandfather Robert MacIntosh.. of Pittwater, I am a Musician as was Robert ,the Bandmaster of the 46th regiment, the first person to advertise music lessons in Sydney.
I have had a strong connection with Pittwater for years, & still love the area ,I lived at George Mottles old house at Lovett Bay, & Peter Pains Japanese house also at Lovett..... I had a house cleaning service by boat, servicing Pittwater.. & Mottles & Beashells & The Pasadena at Church Point in 1979 ? or 1980s ,
I was on Robert Macintoshs land at Church Point every day & never knew it was his, or my family history of Pittwater .I also lived on Scotland Island & Sandy Beach, at the old Simple Living head quarters & Pacific Rd ,Palm Beach where my daughter Mahala was born & Whale Beach rd & Bynia Rd, my daughter Mahal's parents lived at the at the Apian way Clareville on the 50 acres owned by Robert Macintosh also.. I also use to stay on that land in the early 1970s..its funny that rear a couple of hundred years later I am living on the same land & doing the same things as Robert. At present I am compiling info for my family history that may be published some day.. ?. If anybody has any info they can contact me by email.... you can publish this email on you site , now that I have found your site I will be checking in...
Bye from Byron Bay Denis Johnson
Celebrating International Women's Day in Pittwater



Pittwater Council, in conjunction with the Zonta Club of Northern Beaches, will host its first Pittwater International Women's Day Breakfast on Wednesday 8 March 2006 from 7am to 9am at Mona Vale Golf Club.

Guests can enjoy a breakfast buffet with a beautiful ocean view and a program which includes Guest Speaker Amanda Hampson, first-time author of The Olive Sisters. Amanda will share her experience of overcoming barriers to make her dream to write a reality. Cost is $20, bookings essential with Tricia Haines on 9918 8569 or email haines.avalon@bigpond.com (Bookings close Wednesday 1 March). Crèche facilities are also available - for crèche bookings contact Sue Turner at Pittwater Council on 9970 1171 or email women@pittwater.nsw.gov.au

Council re-categorises Cargo Wharf on Scotland Island
COUNCIL DECISION Meeting held at Mona Vale Memorial Hall, Mona Vale on
13 February 2006

That Scotland Island Cargo Wharf be re-categorised from Commercial Wharf to Commercial/ Commuter Wharf.
Anne Palmer has been teaching yoga on the island for 4 years.
She specialises in the Ki style of yoga (as seen on TV), which is dynamic, but which is suitable for beginners, and is a great therapeutic tool for general health / well being.

From 22nd February 2006, Anne's class times will be changing: -
Wednesday mornings: 7 am in the park / community hall alternate weeks
Friday mornings: on hold for a few weeks, but will be starting again soon at the new time of 7 am in the park / hall
Thursday evenings: will be starting again at the end of March at 8 pm at Anne's house

Classes are $15 for a casual class, and five class passes are available for $55.
Please bring a mat or something to lie on, or call Anne to make sure that she has a mat ready for you.
Everyone is welcome! A few men have asked about having a special focus on men's yoga on the Friday mornings.
Give Anne a call in you are interested in any of the classes or want more information: 9999 3478
Watercolour Art on the Island
Max Peet runs classes in watercolour painting twice a week. There are currently limited vacancies in the Thursday class. This class runs every Thursday from 10.00am to 12 noon at Max's house. For more details ring Max on 9997 4527
Chef 4 burner Ceramic cook top in good condition . Two hotplates have double settings (large or small) and the outer one of one of these is not working. The electrician has informed me that it could be fixed on installation of the stove top. $50 - bargain!. Ring Joy on 9979 9667 or 0431 660 416
Business Tip of the Month

How to Write Attention grabbing Headlines
That Get Your Sales Letters Read!
A powerful headline in your promotional material can increase your response by as much as 1,700%* but how to write it? Remember this……Customers don't really buy products and services. They buy one of two things:


Solutions to their most difficult problems OR Ways to achieve their most important goals
You've got seconds to get their attention. Your headline therefore needs to have 2 bold components.
A) Write the biggest benefit you have to offer AND
B) Write how you're going to:
• Make their lives easier
• Save them money
• Save them time
• Help them in their personal lives
• Provide additional income
• Entertain them
• Make them more attractive
• Help them feel better
E.g. the headline to this article could have been, "Pay attention to your headlines"? But how many of you would have bothered to read it?
For more detailed self employed marketing tips, email ptonline@tpg.com.au
Brought to you by Pittwater Trading On-line www.pittwatertradingonline.com.au

* Online adverting research conducted by the Internet Marketing Centre 2004
Joe's Garage is looking for a drummer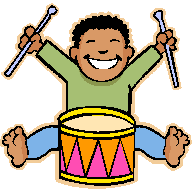 Joe's Garage is looking for a drummer to play covers from the 60s to today.
The band has undergone a few changes and is looking to reshape it's direction for the future. If you would be interested in being the sticks man or woman for Joe's Garage, contact Tim on 0416 003 205 or tcbyrne@hotkey.net.au

Women on Water (WOW)

Next Meeting 8 March
– NEW MEMBERS WELCOME
WOW is a women's discussion group that meets on the SECOND Wednesday of each month at 12.00 noon. The next meeting will be held on Wednesday 8 March at Shar Jones' house. The topic is "The role of grandmothers in today's society". The format for the WOW meeting commences with lunch and island discussion for the first hour with the formal discussion starting at 1.00pm and concluding by 2.30pm. Topics relevant to women are chosen by members each month. Members are welcome to come as often or as infrequently as suits them. WOW is held at different homes each month and all WOW-ers are encouraged to host it sometime. Everyone is asked to bring a plate and something to drink. Currently babies and young children are welcome, however should the number of young children or an individual child become a problem this could be reviewed. WOW is currently welcoming new members. If you would like more details email Kerry Borthwick at qwl_kborthwick@hotmail.com or phone 02 9999 4092
Members and friends of the Scotland Island Rural Fire Brigade are invited to attend the Annual General Meeting to be held at 2.00pm on Sunday, 12 March 2006 at the Station. New members are always welcome.
The Scotland Island Rural Fire Brigade cordially invites you to attend The Firemans Ball to be held on Saturday, 1st April 2006, commencing at 7.00pm. The evening will feature live music from Lionel Robinson and The Dukes of Lounge, food from Absolutely Fabulous Catering and a licensed bar all within the magical Fire Station ballroom. Dress Code: Black Tie. Tickets are $60 each and are available from www.pittwatertradingonline.com or PMC Hill Real Estate.
A New Cookery Book for Pittwater.
A new cookery book is planned to be published this in time for the festival this year with all proceeds going to the Kindergarten. Rosemary Haskell is coordinating the publication. The unique theme will be 'Island and Offshore Living' and to fit in with our lifestyle…… so put your thinking caps on and share some of your favourite recipes.
Practical store cupboard recipes for
Instant dinner parties

Quick and easy week night meals

Back pack picnics with interesting sandwich fillings ( also your ideas on suggested walks in the area)

Progressive dinner parties

Bring a plate: Snacks & nibbles ( To take to the dog race celebrations, Island Thinking , or the book club or when you just share drinks or a casual picnic with friends)

Fish where to catch it and how to cook it

Cakes & desserts

Barbecues and salads ( For our Australia Day Cricket match or Woody Point)
It is important to make sure recipes are accurate and well tested using standard metric measures. Specify the quantities the recipe will make or the number of people the dish will feed. Feel free to add anecdotes and stories about the origin or special use of the recipe
Contributions or any questions phone or email
Rosemary Haskell 99793301 or rhaskell@bigpond.net.au
Inaugural short film festival, H20 360
The H20 360 short film festival arose from the community's love of cinema and from the desire to give expression to local stories through film. The festival is driven by a committee of Australian film industry professionals and educators who are dedicated to coordinating a non-exclusive, quality cultural event. We invite you to register your interest.
Emergency Contact Numbers
NSW Police: 000, Police Assistance Line: 13 1444, general information 9281 0000
Broken Bay Water Police 9979 4944 or 0412 162 093
NSW Fire Service: 000, general information 9265 2999
NSW Ambulance Service: 000, general information 9320 7777
Rural Fire Service: 000, general information 9450 3000
State Emergency Service, Warringah/Pittwater SES: 9486 3399
National Parks & Wildlife Service: 000, general information 9457 9322
Dept of Community Services: general information 9977 6011
Sydney Water: 132 090
Energy Australia: 131 388, (ah) 131 909
Emergency Scotland Island Water Contacts: click here for information (while online)
Airlines, Buses and Railways

Weather
Join SIRA You can now join the Scotland Island Residents Association by clicking here. Please print the page you see and return the completed form to SIRA at this address: The Treasurer, SIRA, PO Box 70, Church Point 2105. Please NO CASH. Contact SIRA at sirapittwater@hotmail.com

Join WPCA

To join the Western Pittwater Community Association, contact Larry at larrye@aftrs.edu.au or click here or phone 02 9979 5026 for more information. (in revision)
Archived Newsletters A complete set of past electronic newsletters since May 2000 can be found and read at http://www.scotlandisland.org.au/newsletters/archive.html or by clicking here

or by visiting the Mona Vale Library. The Scotland Island website is at www.scotlandisland.org.au
The future of this newsletter is in your hands. More than 800 residents and friends read this electronic newsletter monthly. Please tell your friends and neighbours to subscribe. If you are particularly literate in matters computing, you might like to help them follow the very simple path to subscription. It is easy to join. Simply click here to join, leave or change options or go to the following address: http://www.scotlandisland.org.au/signup
Finally:
If you would like to contribute to this newsletter it's easy!. Send an e-mail to the editor by clicking here. Type your short contribution (100 words would be fine) and assuming it is of general interest to the community, does not include matter of a political nature and is not offensive to your neighbours, it will appear next month.

To get on and off this newsletter, or to change your options, click here or got to: http://www.scotlandisland.org.au/signup
The views expressed in this newsletter are not necessarily the views of the Scotland Island Residents Association (SIRA), or any of the associated Pittwater Offshore Resident's Committees