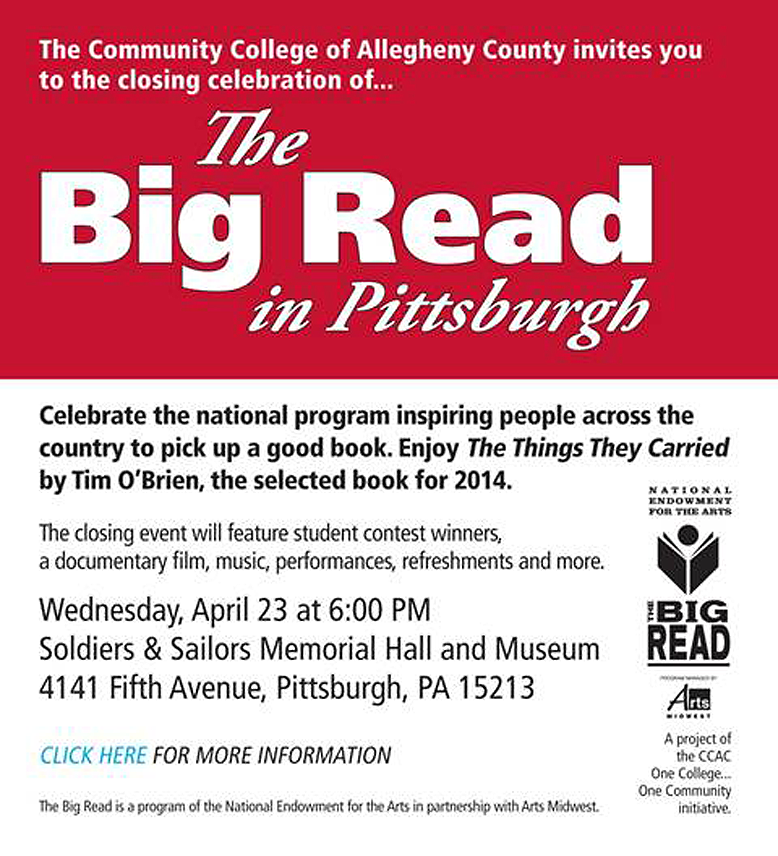 Celebrates the national program inspiring people across the country to pick up a good back. Enjoy The Things They Carried by Tim O'Brien, the selected book for 2014.
The closing event will feature student contest winners, a documentary film, music, performances, refreshments and more!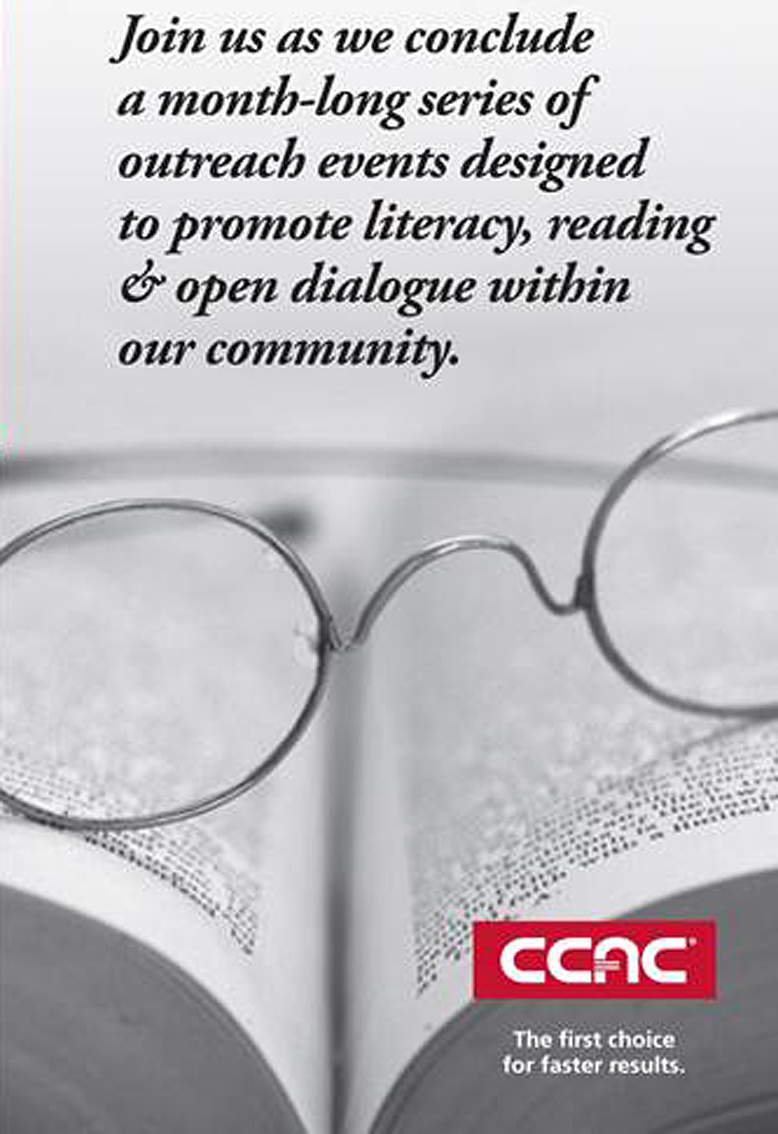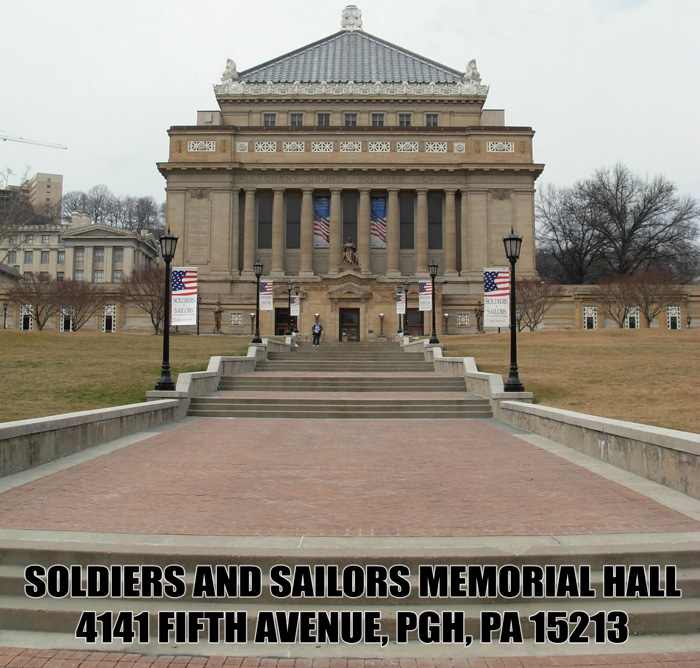 Soldiers & Sailors Memorial Hall and Museum
4141 Fifth Avenue, Pittsburgh, PA 15213
For more information visit ccac.edu, search keywords
"Big Read," or call 412.469.6301
The Big Read is a program of the National Endowment for the Arts in partnership with Arts Midwest.