---
Have you ever thought of becoming a volunteer first responder?
Information session from 5:30 pm until 6:30 pm
on
Thursday April 10 at the Scotland Island Fire Station
As you most probably know, the Scotland Island Rural Fire Brigade has a CFR (Community First Responders) team that comes in action when there are medical emergencies on the island. The team will be the first to respond if a 000 medical emergency is received. The team is trained in first response and handing over to the NSW Ambulance service if necessary.
You can
become a member
of the team. The course and ongoing training is quite a commitment, however you will be able to make a real difference for the community on our Island. Prior medical training is not required.
There will be an information session from 5:30 pm until 6:30 pm on Thursday April 10 at the
Scotland Island Fire Station
. You are welcome if you would like to find out more.
Please register so we know you are coming.
Click image to load Information Booklet
---
Message from Bill Lee
Community Fire Unit of the Scotland Island RFS



One thing that became clear during our training was the

difficulty emergency services have in identifying our properties

in the unfortunate event that any of us should need them.



Our first task is to improve this situation and we would like your input and suggestions please.



Speaking to the Water Police they have the same problem from the water side too, so ideas for both land and water side recognition please.

If you could email yours to me at sisland@bigpond.com we, at the CFU, would be most grateful.

Thank you in advance - Bill




---
The Co-Op Club Gig Guide for April/May


Waterfront Café at Church Point
Sun April 13. The Sly Dogs.
Scotland Island locals & regular house band at the Co-Op Club in The Waterfront Café at Church Point play their brand of rockin soulful blues


Sunday April 13 between 3-6pm.


Free entry





Sun April 20. CLOSED FOR EASTER SUNDAY






Sun April 27. Virna Sanzone Duo.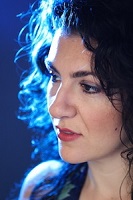 Renowned for her passionate delivery, remarkable improvisational skills and striking voice of honeyed gold, Virna has lent her voice to projects with many of Australia's greats.


sunday April 27 from 3-6pm



Free entry





Sun May 4. Liza Ohlback & band.





With a strong emotive voice this 2013 triple Blues 'Chain' Award winner delivers her unique style of blues, jazz & soul with frankness & a wicked sense of humour.

…"Liza is a class act…" Brian Lizotte


sunday May 4 from 3-6pm

Free entry





Sun May 11. Jonathan Zwartz Trio













Featuring Jonathan Zwartz double bass, Hamish Stuart drums and Ben Hauptmann guitar.

Award winning bassist & composer Jonathan Zwartz is accompanied by two of the most accomplished musicians in Australia

Sunday May 11 from 3-6pm

Free entry




Sun May 18. The Sly Dogs.





Scotland Island residents and The Co-Op Club house band rock the Point with their brand of soul & blues featuring vocalist Narelle Lewis.


Sunday May 18 from 3 to 6pm


Free entry





---
---
Join SIRA
You can now join the Scotland Island Residents Association by
clicking here.
Please print the page and return the completed form to SIRA at this address:

The Treasurer, SIRA, PO Box 70, Church Point 2105.
Please NO CASH.

Contact SIRA at
sirac@sira.org.au
Join WPCA

To join the Western Pittwater Community Association
www.wpca.org.au
, contact Michael Wiener at

treasurer@wpca.org.au
---
Archived Newsletters


A complete set of past electronic newsletters since May 2000 can be found and read at https://ymlp.com/archive_gesgjgm.php or by clicking here or by visiting the Mona Vale Library.

The Island website is at www.scotlandisland.org.au


---
To Contribute


If you would like to contribute to this newsletter it's easy!. Send an e-mail to the editor (editor@scotlandisland.org.au) or by clicking here. Type your contribution (100 words or so would be fine) and assuming it is of general interest to the community, does not include matter of a political nature and is not offensive, it will appear next month.

Subscription Information


To get on and off this newsletter,

click here

or got to:

http://www.scotlandisland.org.au/signup .


To change your address, click the 'modify' link at the bottom of this newsletter or send an email to the

editor@scotlandisland.org.au


---
Follow the PON
---
The Online Local Contacts Guide
Click HERE to load
The views expressed in this newsletter are not necessarily the views of the Scotland Island Residents Association (SIRA), or the Western Pittwater Community Association (WPCA)
---