UN: ISRAEL BOMBS 142 PALESTINIAN FAMILIES
Israel conducted, according to the UN Human Rights Council report, 6000 airstrikes on the Palestinian Gaza Strip including, according to the  UN report:  "targeted attacks on [Palestinian] residential and other buildings." These Israeli attacks resulted in 142 Palestinians families having "three or more members killed in the same incident". According to the UN report: "in many of the cases examined...there is little or no information as to how [Palestinian] residential buildings, which are prima facie civilian objects immune from attack, came to be regarded as legitimate military objectives [by Israel]."
Click here for a UN infographic.
UN: ISRAEL KILLED ALL 8 MEMBERS OF ONE PALESTINIAN FAMILY
UN: ISRAEL KILLED 6 CHILDREN AND PREGNANT MOTHER OF SAME FAMILY
In another Israeli attack, according to the UN report, on the afternoon of 21 July 2014, Israeli forces fired two missiles at the five-story building of the al-Qassas family, killing nine people, including six children and three women, one of them pregnant. Another 10, mostly children and one a baby, were injured.
Click here for more information.
BDS SOUTH AFRICA

BANK: First National Bank
NAME: BDS South Africa
NUMBER: 62273997943
BRANCH NAME: Rosebank
BRANCH CODE: 253305
SWIFT CODE: FIRNZAJJ
 
BDS SA, is a registered Public Benefit Organisation (PBO) with Section 18A tax-deductible status. This means that any donations made to us can be used to apply for tax exemptions. Kindly send copy of proof of payment to finance@bdssouthafrica.com / 0866664995 for receipt.
JOIN BDS SOUTH AFRICA'S EMAIL MAILING LIST
To join BDS South Africa's email mailing list (& receive these newsletters) send a blank email message to alerts@bdssouthafrica.com
UNITED NATIONS REPORT ON LAST YEAR'S ISRAELI ATTACKS ON GAZA "DEVASTATING"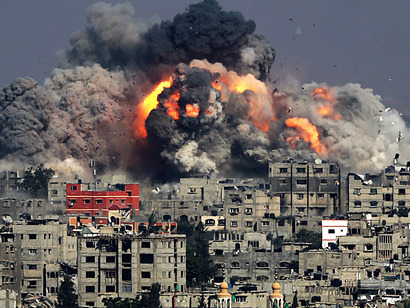 The United Nations Human Rights Council report which was released on Monday covering last year's Israeli attacks on the Palestinian Gaza Strip is devastating. We are haunted by the cost of human life due to Israel's attacks on the Palestinian Gaza. Mostly we weep, yet again, for the over 550 Palestinian children (according to UN figures) that Israel killed. The chair of the UN investigation commission, Justice Mary McGowan Davisto has said that: "The extent of the devastation and human suffering in [the Palestinian] Gaza was unprecedented and will impact generations to come".
 
The 183-page UN report details how in total over 2251 Palestinians were killed by Israel, including 551 children. More than 11000 Palestinians, including 3436 children, were injured with almost 10 percent suffering permanent disabilities.
BDS South Africa weeps with the peace and justice loving people of world who insist that the killing of any child, Palestinian or otherwise, is unacceptable. Let's proactively and premptively prevent the next Israeli massacre, let's stop the next Israeli bomb. Let's boycott, divest and impose sanctions (BDS) on Israel till it ends its oppression of the Palestinian people. Let's not bear witness to another Israeli #GazaUnderAttack. We call on all peace and justice loving people of the world to support the non-violent BDS movement.
Make a 
donation
 to BDS SA
, particiapte in BDS events and in particular at a consumer level join the
#BoycottWoolworths
campaign. Let's hold Israel accountable through BDS. There is a price to pay for killing children.
DOWNLOAD UN GAZA REPORT & FURTHER ANALYSIS

Paragraph 321 of the UN report shockingly describes how Israel used Palestinians as human shields. The UN report details how on the 23rd of July 2014 Israeli soldiers separated a 17-year-old Palestinian boy, Ahmed Abu Reda, from his family as they were attempting to flee the Israeli violence.
According to the UN report: "The [Israeli] soldiers kept the boy for five days, during which time he was interrogated repeatedly". The report quotes Ahmed Abu Reda's father who described to the commission that his son was forced to undertake "risky tasks such as opening doors, inspecting rooms, switching the lights on and off to test whether secret explosives were being connected to the light switches, open fridges and other devices that may have detonated explosions." The UN report details how: "The boy was also forced to look for tunnels in basements and to sleep with the soldiers at the checkpoint. The soldiers also threatened to unleash their dog on him and forced him to dig for tunnels. Ahmed was also compelled to sleep for four nights between rows of Israeli soldiers."

Israeli supporters who justified last year's attacks on the Palestinian Gaza Strip claimed that one of the reasons for the Israeli attacks was to destroy tunnels that were allegedly being used to conduct "terrorist attacks against Israeli civilians". However, the UN report found that the [Palestinian] tunnels "were only used to conduct attacks directed at IDF positions in Israel in the vicinity of the Green Line, which are legitimate military targets."

According to the UN investigators Israel refused to respond to any requests for information and barred the UN investigators from traveling to the occupied Palestinian West Bank, Palestinian Gaza Strip or to present-day Israel. We must ask if Israel had nothing to hide why then did they frustrate the UN investigators by barring them access?

The UN report found that six civilians died in Israel and more than 60 Israeli soldiers died in fighting as well certain violations on the part of Palestinian resistance groups. The UN report's evidence however overwhelming shows that the scale and impact of Israeli violence dwarfs anything allegedly done by Palestinians.

Palestinian author and analyst Ali Abunimah has commented on the UN Report that: "the crimes allegedly committed by Israel [against the Palestinians] are massive compared to anything allegedly done by Palestinians. There can also be no moral equivalence between the legitimate self-defense and resistance of a people [the Palestinians] under occupation and the aggression of an occupier [Israel] whose aim is to subject millions of people to its unopposed military tyranny. It is also apparent that most, though not all, of the transgressions alleged against Palestinians are an artifact of the inferior and unguided weapons, often locally made in Gaza, that are available to resistance groups."