30TH ANNIVERSARY OF KAIROS [18 AUG, SOWETO]
Today (Tuesday 18 August) priests, pastors and theologians from South Africa, Palestine, Sweden, Zambia, Zimbabwe, Norway, USA, Malwai, India and South America will be celebrating 30 Years of the Kairos Document. Join the public prayer service and anniversary programme starting at 7pm at Regina Mundi Church in Soweto. See poster above for more information.
MORE ABOUT THE 1985 KAIROS DOCUMENT

The Kairos Document (KD) was a theological statement issued in 1985 by a group of South African theologians. The exact names of the authors of the Kairos Document have never (officially) been released. 
It is widely thought though that Reverend Frank Chikane, a black Pentecostal pastor and theologian, and Father Albert Nolan, a white Roman Catholic priest and member of the Dominican Order, were the authors. 
The statement and document challenged the churches' response to what the authors saw as the "vicious policies of Apartheid". The KD, considered a form of liberation theology, evoked strong reactions and furious debates not only in South Africa, but world-wide. 
Similar documents and writings have subsequently been produced by Christian liberation theologians in several other countries and contexts including in Palestine. 
Click here for more information on the 1985 Kairos Document.
BDS SOUTH AFRICA

BANK: First National Bank
NAME: BDS South Africa
NUMBER: 62273997943
BRANCH NAME: Rosebank
BRANCH CODE: 253305
SWIFT CODE: FIRNZAJJ
 
BDS SA, is a registered Public Benefit Organisation (PBO) with Section 18A tax-deductible status. This means that any donations made to us can be used to apply for tax exemptions. Kindly send copy of proof of payment to finance@bdssouthafrica.com / 0866664995 for receipt.
JOIN BDS SOUTH AFRICA'S EMAIL MAILING LIST
To join BDS South Africa's email mailing list (& receive these newsletters) send a blank email message to alerts@bdssouthafrica.com
ISRAEL: A PALESTINIAN CHRISTIAN PERSPECTIVE 
[THURSDAY 20 AUGUST, BRAAMFONTEIN]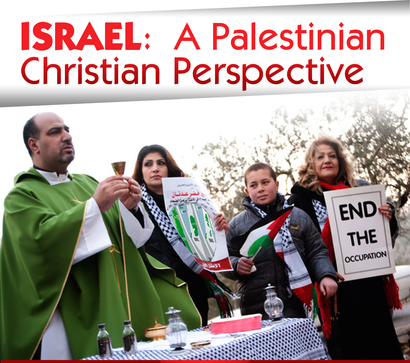 Join us on Thursday evening as we host a group of visiting Palestinian Christians (who are in South Africa for the 30th anniversary of the Kairos Document).
The visiting Palestinian Christian delegation will share their Christian perspective on the Israeli-Palestinian issue, the question of Israeli "apartheid" and whether they back the boycott of Israel.
Thursday evening's participants will include Ms Hind Khoury (Bethlehem) Secretary General of Kairos Palestine, Ms Nora Carmi (Jerusalem) Kairos Palestine, Reverend Yusef Daher (Jerusalem) Inter Church Centre and Pastor Robert Smith (Jerusalem) World Council of Churches. See below for more information on each of the speakers/participants of the upcoming Thursday evening event.
DATE:
 Thursday, 20 August
VENUE:
 10 Floor, 23 Jorrissen Street, Braamfontein, JHB
PARKING:
 Available on Stiemens Street (off Bertha Road)
RSVP:
 churches@bdssouthafrica.com / 0114032097
MORE INFORMATION ON PALESTINIAN SPEAKERS AT UPCOMING THURSDAY EVENING EVENT

HIND KHOURY
Ms Hind Khoury, from Bethlehem, is the former PLO Ambassador to France, former Palestinian Minister of Jerusalem Affairs and the current Secretary General of Kairos Palestine (the Palestinian Christian liberation theology organization).
Click here for a short YouTube interview with Ms. Hind Khoury.