Iron Man Records October 2010 Newsletter
Hello,
here's a summary of news from this end:
The Nightingales
Last Under The Sun
Dufus
After 13 years & 10 full length recordings, Dufus is putting out another album called "Eth." Copies of the new album are on their way from USA and will be available in the
Iron Man Shop
in a week or two.
Police Bastard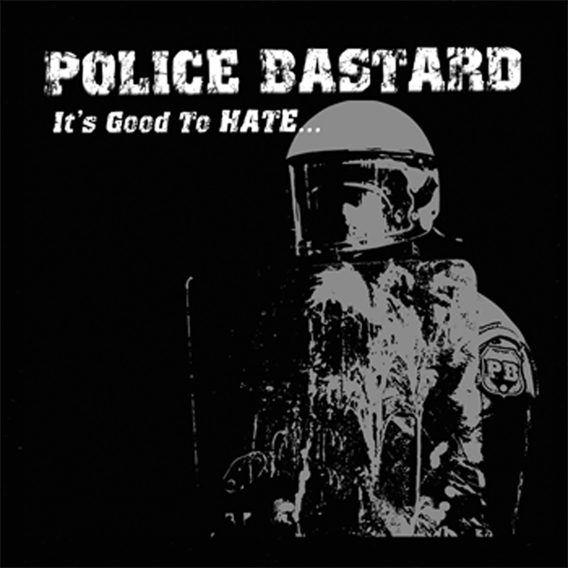 Police Bastard - "It's Good To HATE"
was released earlier this year, the CD features four new songs and one cover version with an additional DVD containing live footage collected between 2007 and 2010. The record features the work of founding band members Pid and John Doom doing dual vocals together again for the first time in ten years. The gigs and recordings have also seen the return of Chris Crass, who took over on bass from Trogg in 1994. Seano Porno and Mark Badger from
Last Under The Sun
have picked up the work of guitars and additional vocals and the drummer, Simon, also plays in Last Under The Sun and formerly of Rivers Edge.  The release is dedicated to
Trogg
, Police Bastard's first bass player who passed away in 2008. It was because of Trogg, and his enthusiasm to do it all again, that
Police Bastard
started writing, rehearsing, recording and touring again.
Watch the latest
Police Bastard Videos here
Press, Radio, Fanzines, Podcasters, Reviewers

If you would like a promo copy of any
Iron Man release
or the new Police Bastard -  "It's Good To Hate" CD with DVD for review, airplay or podcast use, reply with your postal address and a link to your website, or details of your magazine, Radio, fanzine or podcast and I'll get a copy in the post to you right away. Police Bastard Press Kit is
here
and MP3 are available on Last.fm
here
. Cleared MP3 of all Iron Man releases for Podcast use can be found
here
Services

Message to Distributors
If you run an independent record shop, an online store or a punk distro, there's a Wholesale and Trade list of all Iron Man releases
here.
Our Supporters
Iron Man Records does not make use of advertising or sponsorship to finance anything. Bill Hicks had a
message
for sales and marketing people. Whilst the revenue from advertising would be helpful, Iron Man accepts sponsorship from no one and will not fill the website or these emails with links to other businesses or people who wish to target you. If you would like to support Iron Man Records, all you have to do is share the
news
with your friends, buy something from the
shop
or show up to a
gig
.
Who sends these me emails?
ok, that's all for now,
cheers