In these times of isolation, life on hold, insecurity and unsafety, music is vital. It's our lifeline, an escape inwards, to heal, and outwards, out to universe where we can be one with the whole.
Adrian Recordings latest contribution to the utilitaristic happeiness in the world is a new single with Need For Speed, that includs a beautiful cover of the influential MF/MB/.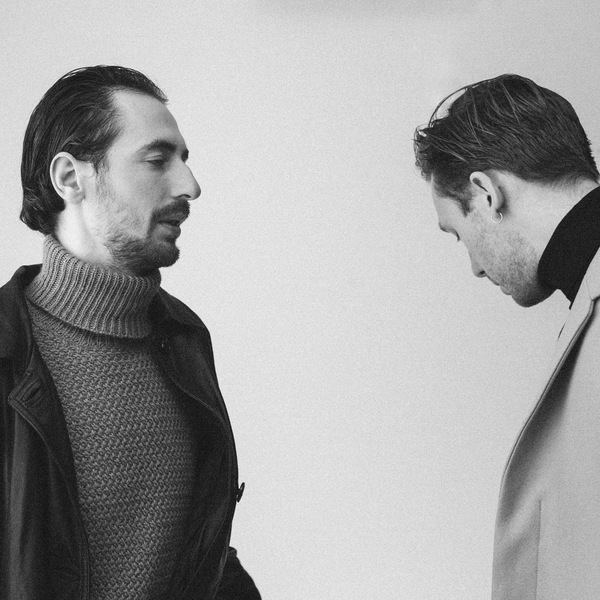 The Malmö duo Need For Speed, with Martin Nilsson and Felix Mårtensson, also in nior punks RA, released their awaited debut album "Split Visions" late last year. The album carries a wide palett of intense feelings with longings to get out of negative patterns combined the the need to get a grip of unconditional love. Its a subtle darkness, delicate electronic sounds and dances in tears. A laconic struggle to fill the indifference of life with meaning, with anything, to any cost. It's RnB and indie-electronic, it's pop music and slow-groove.
The new single "Race For Life" kicks of their 2020 with dreamy electronic indie pop, with influences from british house and home made gospel.
October the 2nd 2019: Adrian Recordings is celebrating that the label has existed for 20 years with a big party in Malmö. Late at night an all star show takes place where Adrian Recordings artists are doing covers of other Adrian Recordings artists. Then and there, Need For Speed performed a cover of MF/MB/'s "The Fine Detail" and now it is here for everyone to hear. The original is expressive and intense, the cover is elegant and lingering, both equally poignant. There's a straight line to be drawn from the band MF/MB/ to practically everything that is happening and sounding in Malmö's indie crowd today. MF/MB/ has released 2 influential albums, creating a sound that carries on. Both because that the band members are active in so many other constellations in the city, but also because the guitarist and songwriter, in the band, Joakim Lindberg basically produces, mixes and records everything interesting in his magic Studio Sickan. He has also mixed these 2 tracks with Need For Speed.
"This cover is a gesture of love to our friends in the best band in Sweden. We met the first time in a fast food restaurant in 2009 and has since then always been present in each others life in one way or the other. It's just wrong to try to do a take on "The Fine Detail", since it's untouchable, but we just couldn't resist."
Adrian Recordings

magnus@adrianrecordings.com
www.adrianrecordings.com

ALICE BOMAN ALEXANDRA BERGER ANDREAS TILLIANDER BITCH HAWK BJÖRNS VÄNNER BOEOES KAELSTIGEN DAVID & THE CITIZENS DAVID FRIDLUND DEN SVENSKA TYSTNADEN DMITRY FYODOROV DÖDEN EDDA MAGNASON EMIL JENSEN FAMILJEN HENRIC CLAES HEY ELBOW JONAS LUNDQVIST LAAKSO LATELY LA LA MARCUS CATO MARCUS NORBERG AND THE DISAPPOINTMENTS MEDBORGARBANDET MF/MB/ OLD POIZON_SW3 PRINTER RA SHARIF SHE'S WILD AGAIN TONIGHT SURF PHILOSOPHIES SVART KATT THE BEAR QUARTET THE FINE ARTS SHOWCASE THIS IS HEAD ULF STURESON VED YAST NEED FOR SPEED BO MEHR BOB HUND SPUNSUGAR JH3