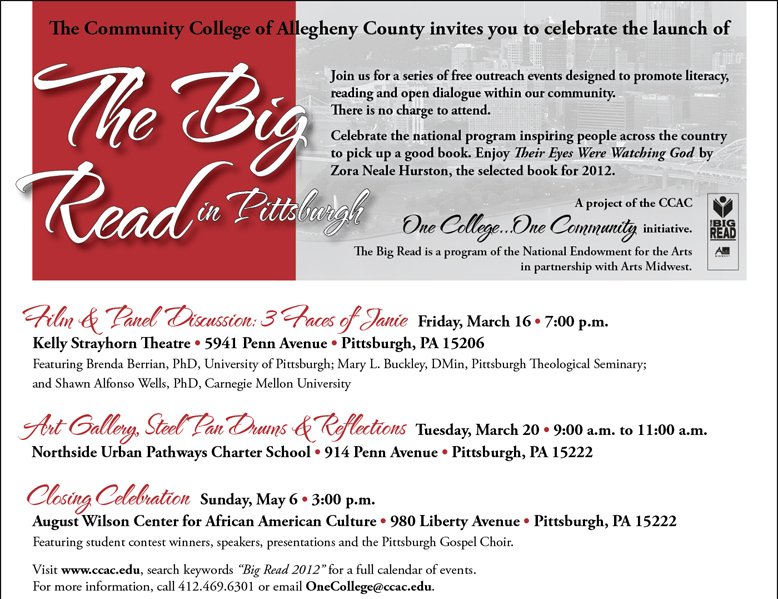 Join us to kickoff a month-long series of outreach events designed to promote literacy, reading & open dialague within our community.
Celebrate the national program inspiring people across the country to pick up a good book. Enjoy Their Eyes Were Watching God
by Zora Neale Hurston, the selected book for 2012.
FRIDAY, MARCH 16, 2012 AT 7:00P.M.
FILM & PANEL DISCUSSION: 3 FACES OF JANIE
FEATURING BRENDA BERRIAN,PHD, UNIVERSITY OF PITTSBURGH;
MARY L. BUCKLEY, DMIN, PITTSBURG THEOLOGICAL SEMINARY;
AND SHAWN ALFONSO WELLS,PHD,CARNEGIE MELLON UNIVERSITY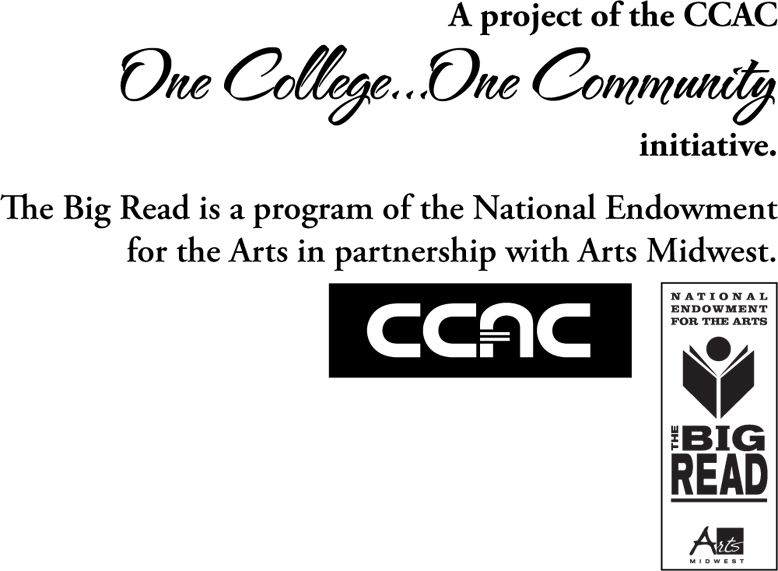 KELLY STRAYHORN THEATRE
5941 PENN AVE. | PGH., PA 15206
CLICK HERE TO VIEW LARGER FLYER
RSVP to 412.469.6301 or OneCollege@ccac.edu.
For more information visit www.ccac.edu, search keywords "Big Read 2012."