---
T H E F U T U R E N O W!!
SATURDAY SEPT. 20th 3pm – 6pm
The Co-Op Club is proud to present the first in a series of concerts showcasing young musicians at high schools from the Northern beaches and beyond.

Saturday September 20 will feature two jazz bands from Northern Beaches Secondary College along with solo & duo performances featuring young artists from Pittwater High.

These great singers and musicians are the future of music and we're excited to provide a platform for them to perform.

Please come and join us and support our local and not so local musicians of the future. 3pm – 6pm


---
CFU NEWS
CFU RECEIVES RSL GRANTS
The Scotland Island CFU have been fortunate enough to receive grants from Pittwater RSL Club and also Avalon Beach RSL Club to fund the additional pumps we need to service the island. This is fantastic news, not only for us, but for all island residents. Penny Wise and Ian White accepted the cheques on behalf of the Community Fire Unit at a function at Pittwater RSL Club on 21 August. We're overwhelmed by the generosity of both clubs and owe them huge thanks.


IDENTIFYING PROPERTIES
Here is an update on the subject of identifying our properties should we find ourselves in the unfortunate circumstance of requiring the assistance of emergency services. In our 20 odd years here it has happened to us twice - once being to a child reacting to a fish venom and needing water police plus ambulance so I have first-hand experience of the importance of this issue.
Many thanks to everyone who submitted suggestions - it certainly highlighted the different needs according to location and also the fact that the physical location of some properties virtually defies identification.

On Scotland Island, where we all have a house number and street address, many of us can display the number at the street side entrance to our property and, if we live on the water front, on the pylons of our pontoon.

But firstly forget about lot numbers, they'll confuse anyone, and secondly be sure that the number is displayed in the street to which your address belongs which is not necessarily the one your primary access may be from.


For example the several properties which front onto Florence Terrace but have an address of Thompson St. Displaying a Thompson Street number on Florence Terrace is not going to help. In deciding where to display your number take into consideration that it may be being looked for from a vehicle like the fire truck so as high as practically possible and as easy to read as possible. There are already some recent house numbers appearing around the island- and you know what? - Even if only a few people take up the suggestion it will help.

Bill Lee (CFU Leader)

For more information about the CFU, go to http://sirfb.org.au/cf



---
Kids YOGA on Scotland Island

NEW TERM BEGINNING 7th OCTOBER!
Help your kids learn to relax, develop confidence in their bodies and create better social interactions.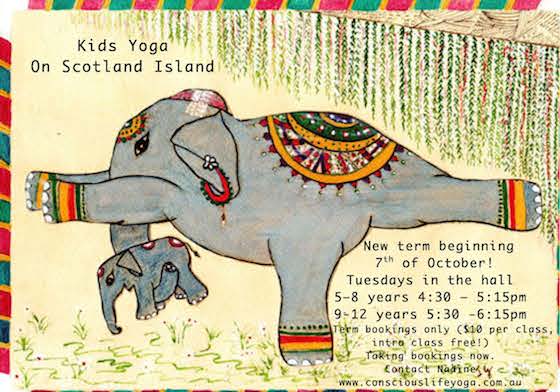 Tuesdays in the hall.
5–8 years 4:30–5:15pm
9-12 years 5:30-6:15pm
Term bookings only ($10 per class, intro class free!)

Taking bookings now.

Contact Nadine on 0402 752465 or see www.consciouslifeyoga.com.au



---
Camera Lost Last Night
Has anyone seen this Camera? It was used to make photos at last night's Fire Shed dinner.
A 13 year old DSLR, Canon D60, in a Samsonite soft camera bag, which also includes a separate flash
If you see it, or if you have information that would help to located the camera, would you please let us know?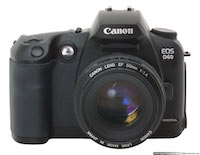 Phone 02 9999 4404, or email sirfb@sirfb.org.au



---
For Sale
Tender

The tender was owned by Mick and Margie Morris (ex Scotland Island and Lovett Bay residents). I purchased the boat some years ago and use it regularly as my tender for my trawler "Hiawatha"
The tender has been used constantly and the old Yamaha four stroke 50 HP starts every time.


Dominator 4 meter tunnel hull (1997) Very stable, capacity 4 adults, good ride.
Engine Yamaha 50hp four stroke (2002) Starts every time.
Well fendered.
Solar panel with regulator.
Unregistered trailer available
Price $2500

Tony van Dyke
0414991242



---
For Sale
REVERSE CYCLE HEATER/AIR CONDITIONER
Large reverse cycle heater/air conditioner available on the Island.
Never used. Still in original boxes.
See attachment for specifications. (rt hand column)
$1,200
Must sell.
Will deliver on Island or Bays.

Please ring to discuss and view.
Annette Ritchie
0410 007 501
nr. fire shed



---
Labourer Wanted

For regular work approx 3 days/week, gardening/clearing/whipper snipping etc

Must be reliable and physically fit

Hourly rate dependant on age and experience

call Matt 0404 876685





---
Tuesday night spares @ Church Point!
After having driving lights stolen from my car a couple of Tuesdays nights ago from Church Point Car Park and a motorbike stolen on a Tuesday night 3 years ago (they stole a van that night from the point to put it in) It seems tight ar$e Tuesday is back alive and well at the point !

Toby Maple




---
---
Missed out on a previous Newsletters - HERE
A complete set of past electronic newsletters since May 2000 can be found and read at https://ymlp.com/archive_gesgjgm.php


---
To Contribute
If you would like to contribute to this newsletter it's easy!. Send an e-mail to the editor (editor@scotlandisland.org.au) or by clicking here. Type your contribution (100 words or so would be fine) and assuming it is of general interest to the community, does not include matter of a political nature and is not offensive, it will appear next month.


Subscription Information
To get on and off this newsletter, click here

or got to:

http://www.scotlandisland.org.au/signup .


To change your address, click the 'modify' link at the bottom of this newsletter or send an email to the

editor@scotlandisland.org.au


---
Follow the PON
---
The Online Local Contacts Guide
Click HERE to load
---
---
The views expressed in this newsletter are not necessarily the views of the Scotland Island Residents Association (SIRA), or the Western Pittwater Community Association (WPCA)
---