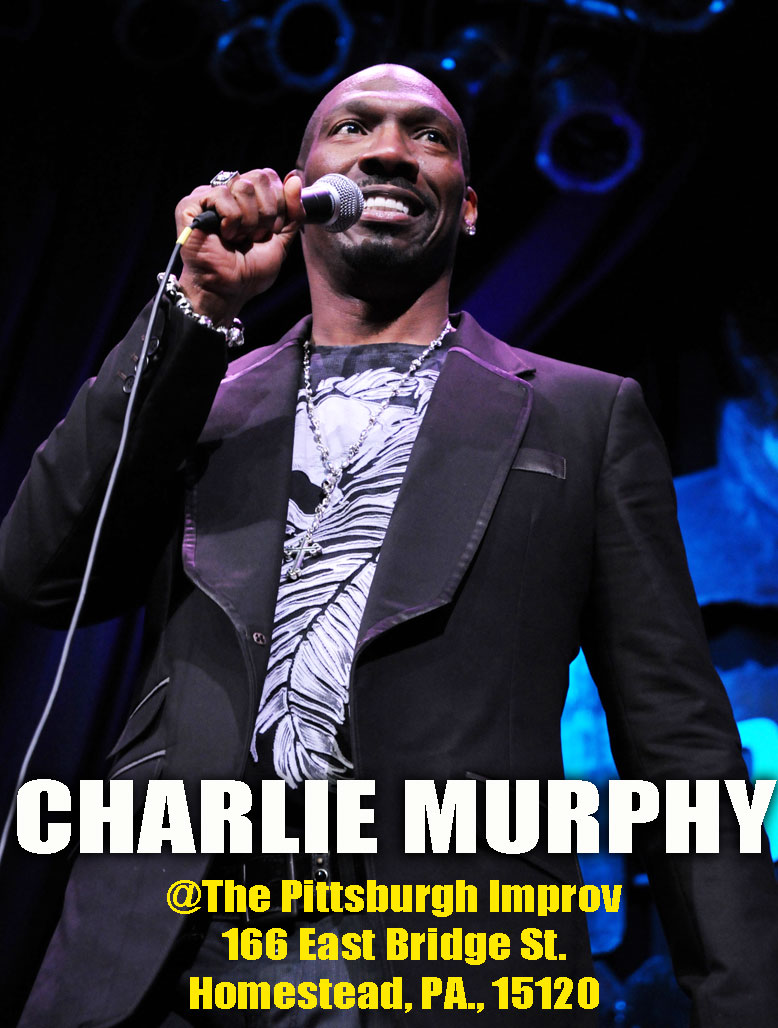 America's Premiere Comedy Showcase and Restaurant
Be a part of a premier Comedy Venue and see the funniest comedy acts.
Charlie Murphy at the Pittsburgh Improv
Check out Charlie Murphy Live At the Improv
Call 412.462.5233 to purchase your tickets.
Tell them you saw it on Brotha Ash Productions!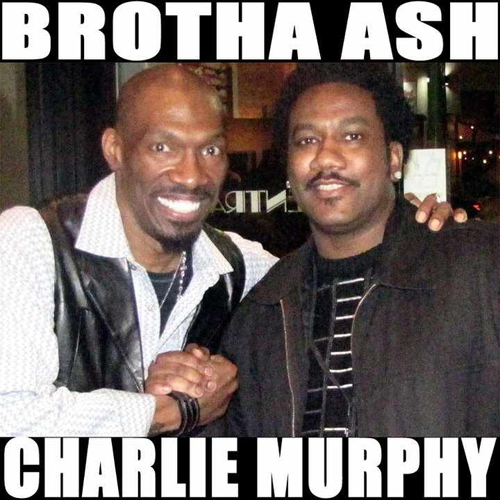 Order Tickets Online At www.Improv
ABOUT CHARLIE MURPHY
Charlie Murphy: Charlie Murphy's rapid evolution from "Chappelle's Show" cast member to top-billed international comedian, playing to sold-out audiences around the globe, has been remarkable. He has spent the past 8 years performing his critically acclaimed stand-up show and solidifying his position in Hollywood as a true acting, writing and producing talent, in his own right. Charlie has toured nationally w/ the "I'm Rich Bitch" comedy tour, featuring fellow "Chappelle's Show" cast members Bill Burr and Donnell Rawlings. "Charlie Murphy and Friends" and a co-headlining tour with Mike Epps followed. Next, Murphy co-headlined the 20-city "Maxim/Bud Light Real Men of Comedy Tour" with Joe Rogan and John Heffron. Soon after was the headline tour "I Will Not Apologize" for which Murphy filmed his first DVD special of the same title. Distributed by Image Entertainment, this special premiered on Comedy Central in the #1 slot and is available in stores, Amazon.com and iTunes.. Internationally he has invaded Europe and Canada, an accomplishment very few American comedians can boast of. A career spanning 2 decades, Charlie has worked with top Hollywood talent such as Denzel Washington, Halle Berry, Eddie Murphy, Danny Aiello, Terrance Howard, Gabrielle Union, Queen Latifah, Vanessa Williams, Rip Torn, Peter Falk, Redd Fox, Angela Bassett, Wesley Snipes, Jamie Foxx, Samuel Jackson and Sammy Davis, Jr. His feature films include: Lottery Ticket (Bow Wow and Ice Cube) , Our Family Wedding (Forest Whitaker, America Ferrara and Carlos Mencia) A Perfect Holiday (Morris Chestnut, Gabriel Union, Latifah), Kings Ransom (Anthony Anderson, Jay Mohr, Donald Faison), Roll Bounce (Bow Wow, Mike Epps), Chris Rock's classic hip-hop parody CB4, Spike Lee's Jungle Fever and Mo' Betta Blues, Unearthed, Night At The Museum (Ben Stiller), Eddie Murphy's Harlem Nights and Vampire in Brooklyn, on which Charlie was credited as a writer. Murphy's last film writing endeavor, Norbit opened at #1 at the box office. Additional writing credits include a remake of The Incredible Shrinking Man, Paper Soldiers for Jay-Z's Rockafella Films and Tales of the Dogg, an animated pilot for Snoop Dogg and MTV. Charlies voice is a favorite as Ed Wuncler III on Adult Swims Boondocks animated series and Freaknik The Musical (T-Pain, Snoop Dog.) Charlie has proven himself to be a very popular guest on a wide-variety of television talk, variety and news shows, including: Lopez Tonight, The Monique Show, The Joy Behar Show, and Fox Business's National Primetime Show. In 2009, Charlie wrote, produced, and starred in Charlie Murphy's Crash Comedy, a series of webisodes for Sony Entertainment's Crackle.com. His web presence is additionally bolstered by a multi-media advertising campaign for Nike's Jordan Brand, featuring Charlie as long time Jordan nemesis/inspiration Leroy Smith . His autobiographical book entitled The Making of a Stand Up Guy, was published by Simon and Schuster and is available in all major bookstores and on Amazon.com. 2011 is shaping up to be another banner year for Mr. Murphy with his second DVD, "Charlie Murphy's Acid Trip" in pre-production, several episodes of TBS's hit show "Are We There Yet?" and TV One's "Love That Girl" have aired and experienced ratings boosts due to his appearances. Charlie is also currently writing another film for Paramount Pictures. Charlie just wrapped filming on "The Guys Who Move Furniture," a dramedy co-starring Will Sasso set to be released in early 2012 and has also signed a 13-episode deal to write and star in a television series for the new "Colours" network. www.charliemurphycomedy.com/ www.facebook.com/CharlieMurphy twitter.com/#!/cmurphycomedy www.myspace.com/charliemurphycomedy.

PURCHASE YOUR TICKETS TODAY

SHOW LISTINGS
DECEMBER 28 - 8PM | 10PM
DECEMBER 29 - 7PM | 9PM
DECEMBER 30 - 7PM
DECEMBER 31 - 10PM (SPECIAL EVENT)
Age Requirements - must be 21 and over for all shows
(Pittsburgh Improv Box Office)
The Pittsburgh Improv is located at 166 East Bridge Street, Homestead, PA 15120
Call 412.462.5233 to purchase your tickets
Or Order Tickets Online At www.Improv.com