Why not bookmark this AMPS Newsletter and read at your leisure!

AMPS Newsletter February 2015
Wow! Whiplash sound crew win the AMPS 'Excellence in Sound' award and we secure an interview with Ben Wilkins… three AMPS members nominated for CAS award… AMPS AGM 15 February… Chris Roberts gives us an audio insight into Fortitude… new AMPS member Andy Devine… new AMPS sustaining member Steinberg… industry news…
Results are in… and the Winners are… the Whiplash crew


AMPS is extremely happy to announce that Craig Mann, Ben Wilkins and Thomas Curley have won the 2014 AMPS 'Award for Excellence in Sound for a Feature Film' for their work on Whiplash.
Ben Wilkins commented, "We're elated to have won. There's no better feeling than to have hard work appreciated by your peers.".
The Awards will be presented to the winners at an AMPS event later this year. AMPS' Members who have creatively contributed to the winning soundtrack will each receive Certificates of Merit.
Chris Munro from the AMPS Awards Group said, "The AMPS awards group would like to congratulate all the sound professionals that contributed to the sound of Whiplash and wish them luck in both the BAFTA and Academy Awards. We're also very proud to confirm that our 'Excellence in Sound' award is one of the first sound awards to be announced in the season."
Naturally, we are extremely pleased to receive continued sponsorship from Dolby Europe Ltd. for the AMPS Awards.
www.dolby.com
Coming soon - An Interview with Ben Wilkins co-supervising sound editor and re-recording mixer of Whiplash
Craig Mann on left, with Ben Wilkins
Interviewed by AMPS member Paul Davies shortly before Whiplash was announced as the winner of the AMPS film sound award, British born Ben discusses moving to LA at age 19 and being lucky enough to get his first Hollywood gig as a Synclavier operator on the cult horror film Candyman. Since then his career has gone from strength to strength encompassing both sound editorial and re-recording mixing, culminating in his current position as a staff sound designer at Technicolor, winning the AMPS film sound award and being Oscar nominated for Whiplash.
In the interview Ben discusses how it is less unusual these days to combine the role of sound editor and re-recording mixer. The benefits of the sound post team being brought on early on a film which meant on Whiplash they were able to record impulse responses on location. Combining the practical benefits of mixing 'in the box' with the creative advantages of final mixing on a large format console. Working with a decisive director and well recorded production sound to minimise the need for technical ADR, using the benefits of modern technology to remove extraneous instruments sound and buying a drum kit from a neighbour to record drum Foley.
Full interview coming soon!
Many thanks to AMPS member Paul Davies and Jennie Evans at Manor Marketing for bringing this together.
AMPS Members Nominated for 51st CAS Awards

The Cinema Audio Society recently announced its nominations for 'Outstanding Achievement in Sound Mixing' 2014 award. We're very pleased to announce that three AMPS members have made it onto that list for their work on Sherlock: His Last Vow.
Production Mixer — John Mooney
Re-recording Mixer — Howard Bargroff
ADR Mixer – Peter Gleaves
Congratulations chaps and the best of luck!
Please come along to the AMPS AGM Sunday 15 February
at NFTS, Beaconsfield

Sunday 15 February 2015
- 10.30am for 11.00am 
Put the date in your diary! This is your opportunity to engage 'face to face' with the association that represents you in the sound industry. How can you argue with these bullet points? 
■ Hear reports from Council on AMPS progress over the past year and plans for the future. 
■ Have the opportunity to raise questions, make suggestions and provide feedback to your elected representatives. 
■ Enjoy the convivial social gathering with friends, colleagues and like-minded associates. 
■ Meet with AMPS Sustaining Members and see their latest products and services. 
■ Free hot and cold buffet and… 
■ a very moderately priced bar! 
If you wish to attend, please confirm by emailing Shelly -
admin@amps.net
Chris Roberts reports on the challenges capturing the audio on Sky's new blockbuster, Fortitude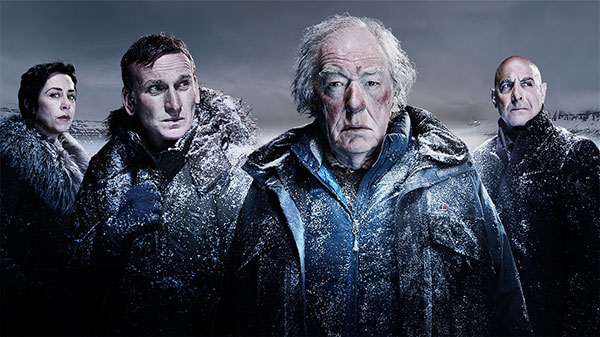 Fortitude is Sky Atlantic HD's huge new tv series, centered on a mysterious death in the Arctic Circle and starring high calibre acting talent - Academy Award nominee Stanley Tucci, Michael Gambon, Christopher Eccleston, Sofie Grabol, Richard Dormer, Jessica Raine, and Luke Treadaway.

A place like nowhere else, surrounded by the savage beauty of the Arctic landscape, Fortitude is one of the safest towns on earth. There has never been a violent crime. Until now. In such a close-knit community a murder touches everyone and the unsettling, mysterious horror of this crime threatens the future of the town itself.

"Fortitude is an exciting and ambitious show to be involved with," says Supervising Sound Editor Chris Roberts AMPS. "It was immediately apparent from my first reading of the scripts that the series represented some really bold storytelling and offered some great creative opportunities, so it was imperative to put the right team together. I think the final soundtracks show that we did!"
"We had one of the lowest ADR counts
I have ever worked with!"
With such an ambitious narrative, and shooting taking place in various locations across Iceland and the UK, establishing clear lines of communication and workflows was essential. Before shooting began, key production and post-production personnel came together to discuss practical and creative approaches. "This was an essential part of the process," says Chris. "It meant that as well as everyone getting to know each other at such an early stage, we were able to identify and resolve any issues before they became problems."

Once shooting was under way, one of the first things to do was capture the unique sounds of the Icelandic locations. Sound Designer Blair Jollands took his recording kit and flew out to join the production crew in Reyðarfjörður, in the glacial East of Iceland. "I was able to record the bitter cold winds, the ice and the space that was to become part of our sound pallet," says Blair. "I was also able to record full "sound kits" of all the vehicles from the Skidoos to the patrol boats, the huskie sleds and the helicopters and the very particular sound of the snow tyres."
BVE 24-26 February 2015, ExCeL London


Help!
Volunteers urgently required to man the AMPS stand at BVE on 24-26 February. If you think you have a day (or two!) free, please get in touch with Peter Hodges at
peterhodges@amps.net
. Thanks.
BVE is the essential broadcast and production technology event, showcasing technologies and services for the production, management and broadcast of audio visual content.
* Discover UK and international suppliers in your industry.
* Be first to see inspirational new products and launches.
* Secure special discounts and show-only offers.
* Network, share your ideas and keep up to date with the industry.
* Interact with industry experts in seminars and demonstrations.
* Learn what 2015 has in store with unmissable free expert-led seminars.
BVE is free to attend for all those actively employed in the broadcast and production industries.
And of course, AMPS will once again be sharing an exhibition stand at BVE with BKSTS, IPS & APRS, so please drop by and say 'hello'!
AMPS at BSC Expo 2015 at Pinewood Studios

 

AMPS member Brian Simmons was the sole stout (def: courageous, not portly) member who manned the AMPS stand at the BSC Expo on 30-31 January at Pinewood.

 

Brian commented, "Both days were quite well attended and it was encouraging to meet an increasing number of our members visiting the Show and a pleasure when they drop by the stand for a chat! I didn't get to see to many other exhibitors, however, Aaton Digital did have a Cantar X3 on display, which was attracting a lot of interest from attending AMPS members!"
Note to Members: As an association representing the industry, AMPS feel it paramount that we should be visible at all relevant UK trade shows to maintain a respected profile. Obviously, this requires time and effort.
We understand that you all have full diaries, but please, if you see yourself with a free day which coincides with a show, just get in touch with -
peterhodges@amps.net
- it can actually be quite enjoyable!
Andy Devine - New AMPS Member

 

 

Hi,

I work as a Re-Recording Mixer at Films@59, and have worked here for over 10 years, progressing through the ranks. LFE in
cinema got me interested in sound from around 6 or 7 years old and I've
pursued audio and mixing ever since.

 

 
Films on UK Television: Proposed replacement of stand-alone statistical publication with BFI Yearbook chapter
The BFI has published a consultation outlining proposals to replace the stand-alone UK Films on Television statistical release with a chapter providing the same information in the BFI Statistical Yearbook.
The deadline for comments is 13 February.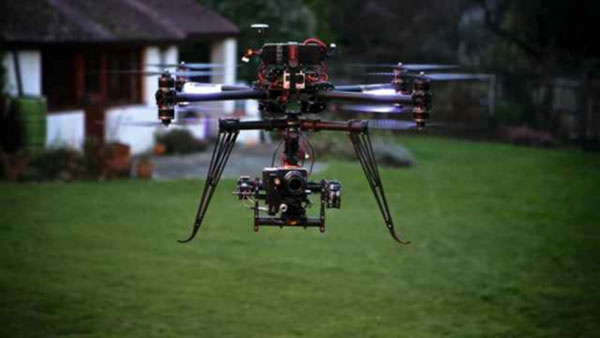 2015 trends: Expect to see plenty more dramatic, sweeping aerial shots in factual, comedy and drama shows in 2015.

The era of affordable drone filming is very much upon us, thanks to advances in remote aerial platforms and gimbals. The launch in 2013 of the Movi gimbal, in particular, revolutionised the look of aerial shots – allowing producers to acquire super-smooth, filmic shots from the air that didn't require huge amounts of image stabilisation in post.

For 2015, says Emma Boswell of the Helicopter Girls, the emphasis is going to be less on the aircraft and gimbals – and more on the cameras and what they can do. In particular, advances in wireless lens controllers mean that drone operators will be able to focus more on the quality of the shots. This will allow aerial footage to be better integrated into sequences.

"It means we can go back to the quality of the images rather than just being dazzled by being able to have an aerial view," says Boswell, whose Helicopter Girls has worked on shows including The Detectorists, Teens and Da Vinci's Demons using cameras like the Red Epic, Panasonic GH7 and Blackmagic Pocket Cinema Camera.

The regulations surrounding drone filming also look set to tighten this year, particularly around cities and congested areas, as public concern increases over the number of unmanned aircraft in the sky.
Steinberg - New AMPS Sustaining Member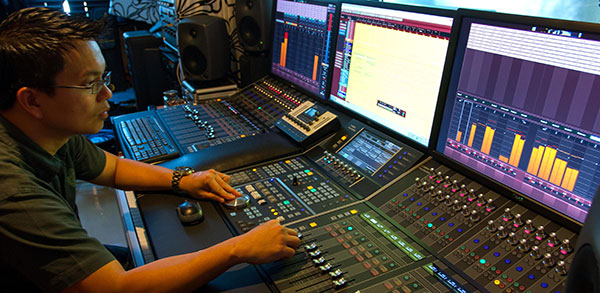 Established in 1984, Steinberg was founded by two musicians on their common interest for music and computer technology. Meanwhile, the company has evolved into one of the world's largest manufacturers of music and audio software and hardware, and looks back on over thirty years of experience and innovation.
With Cubase, Steinberg introduced their first flagship DAW in 1989, defining a completely new musical generation. The following years revealed the first iteration of the WaveLab audio editing and mastering suite as well as the two open standards, Virtual Studio Technology (VST) and the Audio Stream Input/Output (ASIO) protocol. Designed to meet the requirements of pro audio professionals Nuendo hit the market in 2000, followed by the first integrated virtual sampler, HALion, in 2001.
Since January 2005, Steinberg is a wholly owned subsidiary of Yamaha Corporation. The close cooperation between both companies has led to a new generation of hardware products, ranging from entry-level audio interfaces to studio-grade controllers.
Today, Steinberg has found world renown in all aspects of modern digital audio processing and takes pride in its range of award-winning products that form the backbone of many facilities specializing in music composition and production, mastering, restoration, broadcast, sound design and audio post for the film industry.
For more information, please visit
www.steinberg.net
.

Did you know that the Directory pages on the AMPS website are some of the most frequently visited?

 

Make sure that your profile is up to date - you never know where your next work enquiry will come from!

 

 
Can we help with your Professional Development?
We're keen to hear from you with ideas for seminars and training sessions which would contribute towards Continuing Professional Development.
We're very aware that keeping up with techniques and updates can be a full time job in itself, so if there's any way that AMPS can contribute towards maintaining and developing your industry knowledge and skills, please get in touch.
Change of AMPS Address & Phone Number
Please note that AMPS postal address and telephone number have changed. New contact details to use are -
27 Old Gloucester Street
London
WC1N 3AX
Tel: +44 (0)1753 669111
AMPS AGM

Sunday 15 February 2015, 10.30am
NFTS, Beaconsfield
Your best opportunity to hear reports on AMPS progress over the past year and plans for the future - and meet the AMPS Sustaining Members with their products and services.
THE SHOOL OF SOUND INTERNATIONAL SYMPOSIUM

8 & 11 April 2015
A unique series of masterclasses exploring the art of sound in film, the arts and media.
If you're based in and around Bristol, the last Wednesday of each month should be blocked out in your diary. Get to Beerd, 157-159 St Michaels Hill, Cotham, Bristol BS2 8DB for 7.00pm and meet up with other AMPS members and like-minded people! Apparently there's great craft beers and amazing pizzas!
… and finally, on the first Tuesday of every month

Make sure that you attend the AMPS Social at the De Lane Lea bar in Dean Street - be social with your AMPS members! The first Tuesday in every month - 6.30pm.
AMPS, 27 Old Gloucester Street, London, WC1N 3AX
www.amps.net / +44 (0)1753 669111