Moulsecoomb Estate Allotments Site
Open Day
Saturday 22nd June 2019
from 2 - 4pm
'Guided tours' of the allotment site. Thinking about taking on an allotment? Here's the perfect opportunity to meet plot-holders and find out more. Already have an allotment? Come and have a look at other plots and see what people are growing.
Visit our Nature Site - we'll be on hand to show you around and tell you about the wildlife and plants. Tea and cakes at the shop Summer Show (plot-holders produce show)
Entrance to the allotments is at the junction of Natal Road and Nesbitt Road, Just off Lewes Road Brighton.
---
RAGS plant swap and sale day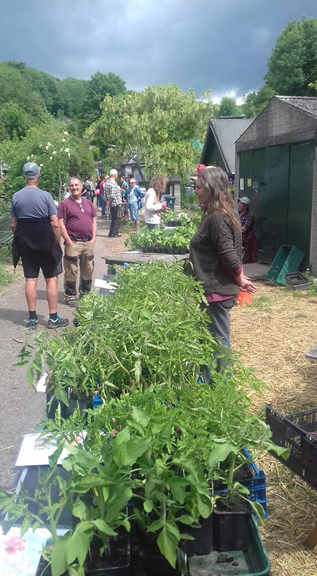 The rain held off and it was a very successful day which raised a substantial sum for the Allotment Association.
---
Biodegradeable Strimmer Line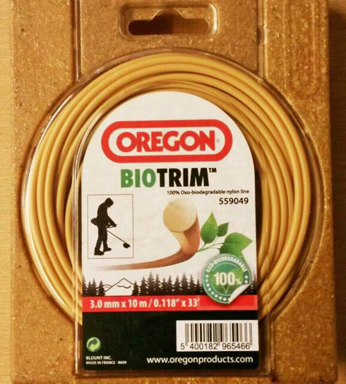 When you fill up your strimmer with strimmer line, do you ever think about all the tiny little bits of plastic that you have spread all over your allotment?
With people becoming more aware of the problems with microplastics in the environment, perhaps it's time to consider using bio-degradable strimmer line.
It's available on Ebay. It's a little bit more expensive than plastic strimmer line and it evidently runs out a bit quicker too, but at least you wont be showering your plot with tiny pieces of non biodegradable plastic.
RealJunkFoodProject
At this time of year many of us can have gluts of vegetables and sometimes more than we can cope with. If you do perhaps consider donating to the Real Junk Food project who operate pop up cafes across the city.
http://www.realjunkfoodbrighton.co.uk/locations/
HillCloseGardens
If you're holidaying in or near Warwickshire then it's well worth visiting Hill Close Gardens, a few minutes stroll from the centre of Warwick.
These plots were owned by individual townspeople and were first used as pleasure gardens and passed down through the families or sold on as required. Known locally as the "Linen Street allotments" they were threatened by redevelopment as recently as 1993 so a local committee was set up to fight to save them. Forward the clock a few

years and with help from the Heritage Lottery Fund the gardens were opened to the public in 2007.
Apart from the recreated Victorian plots that you can take your time walking around the site hosts a café, conference facility and nursery where you can purchase plants at reasonable prices. Being a charity it has a limited budget for advertising so even if you do not visit tell friends who maybe interested and let's do our bit to keep this "allotment museum" going.
http://hillclosegardens.com/
Mark Carroll
BHAF Chairman
---
Plot holders are most welcome to upload pages to our
website
. Just go to our site, and go to 'add you story' It's really easy to do!