---
Church Point Parking Permits



Parking Permits can be purchased from:  Pittwater Council, Customer Service, Mona Vale (above the Library) from 8am to 5.30pm Monday to Thursday and 8am to 5pm Friday.

Outside these hours please complete the application and mail it, together with proof of Pittwater residency (i.e. copy of rate notice or driver's license), vehicle registration no. and renewal fee of $283.00 to:  Pittwater Council, P O Box 882, Mona Vale  1660

Here is the link to view information about the Church Point Plan of Management and to download the 2011-2012 Church Point Parking Permit Application Form:



The Church Point Parking Permit is currently issued annually for a fee of $283.00 ex GST.



Download the Application Form HERE



---
PON now on Facebook !



Yes we have to move with the times - so you can now find us on Facebook.

http://www.facebook.com/pages/PON-Pittwater-Offshore-Newsletter/149928665094307

or just use this link



---
Notice to Tennis Wharf Users





The Tennis Users Group is pleased to announce that installation of the new, larger pontoon is scheduled to commence on Monday 25th September.



The existing pontoon will not be accessible from that date and the replacement pontoon will not be ready for use for at least two days after.

Boat owners will need to make other arrangements for that period. Options include:


Park your boat in the shallow near the sea wall, which should be finalised by then
Tie up at Commuter Wharf at Church Point
Make a temporary arrangement with a private jetty owner
Use the ferry for commuting
Any offers from private jetty owners for that short period would be greatly appreciated.

We apologise for this inconvenience but it is unavoidable if we are to have the new pontoon.

Tennis Users Group.
Inquiries: Gordon Floyd 9997 2035



---
---
Manly Arts Festival 2011


2 - 18 September 2011 | www.manlyartsfestival.com | 9976 1421

For more information about the 2011 Manly Arts Festival, telephone either 9976 1418 or 9976 1417 or go to the Manly Arts Festival website: www.manlyartsfestival.com  and for a pdf of the programme : http://manlyartsfestival.com/festivalprogramme.htm




Click the images above  to download the complete Festival Programme




---
Letter to the Editor




Additional Carparking at Church Point



I put on record that I am in agreement with David Wardman. To insert into our beautiful landscape  another vulgar and ugly repository  for the convenience of one of the most environmentally damaging inventions of the last 200 years is yet another act of vandalism.

I make 2 further points.

I am unsure why NOT building the car park should cost the offshore residents more. Surely it should be the other way round. Not building it will save money.
A few people that I know already avoid the current fee by parking "up the hill" and wherever else they can find, even if it means a fair walk. Good for your health and the environment I say. Increasing the fee, for whatever reasons (and council will always find a reason to increase revenue), is merely ensuring
more people will do the same so that in the end  Council lose  revenue.

Teresa Valenti



---
For Sale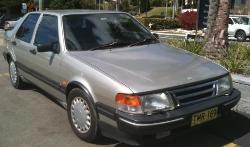 1996 SAAB 9000
$1500 ONO

Serviced by Saab Tech Mona Vale for last 5 years
Mechanically very sound
Good safety features: ABS brakes, driver and passenger airbags.
Great car for P plate driver
10 CD stacker in boot, leather seats, great air conditioner, power window 
Registration only 2 weeks to go, BUT car comes with Pink Slip (already lodged with RTA, so no problems with renewing rego)
Phone Marjolyn
0404 066 403



---
Follow the PON

---
The Online Local Contact Guide

 Click HERE to load
The views expressed in this newsletter are not necessarily the views of the Scotland Island Residents Association (SIRA), or the Western Pittwater Community Association (WPCA)
---