UNIVERSITIES IN CHILE CANCEL ISRAEL EVENTS IN LINE WITH BDS
Student-led BDS campaigns in Latin America have resulted in two major Chilean universities canceling campus events which were to be co-sponsored by the Israeli embassy. On Monday, Alberto Hurtado University's Anthropology Department announced the cancellation of the Israeli event, and yesterday the University of Chile's Social Sciences Faculty did the same. This latest news is another stride in the growing academic boycott of Israel in South America. Last year, in Chile alone, law faculty students at the University of Chile voted in support of BDS, as did more than 90% of the social sciences students. At the Catholic University of Chile, in a campaign supported by South African students, the Student Council passed a BDS resolution by an overwhelming majority. Click here.
ISRAEL KILLS 1 PALESTINIAN YOUTH EVERY 3 DAYS (3000 CHILDREN KILLED SINCE 2000)
June is celebrated as youth month with the 1st of the month being marked as International Day for the Protection of Children. Palestinian youth and minors are most vulnerable under Israeli occupation. Since 2000 Israel has killed over 3000 Palestinian children. In the last 10 years alon
e, between 2007 and 2017, Israel has killed more than 1200 Palestinian minors. That is that Israel has killed 1 Palestinian child every 3 days since 2000. Between 2000 and 2017 Israel has injured 13000 Palestinian children and has detained some 12000 children (on average 700 Palestinian children are detained every year)
with the overwhelming majority of them being beaten or tortured while in Israeli custody.
 Israel currently holds over 300 Palestinian children (some as young as 13 years old) as political prisoners.
Click here.
JOIN THE BDS PALESTINE TEAM AT UPCOMING SPORT EVENTS
Like previous years, the human rights and Palestine solidarity organization BDS South Africa will be participating in the upcoming MTN 702 Walk The Talk (on 23 July 2017,
click here
) as well as the Old Mutual Soweto Marathon (05 November 2017,
click here
). This year our BDS Palestine team's participation in these and other sporting events is dedicated to and will raise awareness around the plight of the over 300 Palestinian children and youth incarcerated in Israeli jails. For more info write to info@bdssouthafrica.com
JOIN BDS SOUTH AFRICA'S EMAIL MAILING LIST
To join BDS South Africa's email mailing list (& receive these newsletters) send a blank email message to alerts@bdssouthafrica.com
BDS SOUTH AFRICA

BANK: First National Bank
NAME: BDS South Africa
NUMBER: 62273997943
BRANCH NAME: Rosebank
BRANCH CODE: 253305
SWIFT CODE: FIRNZAJJ
 
BDS SA, is a registered Public Benefit Organisation (PBO) with Section 18A tax-deductible status. This means that any donations made to us can be used to apply for tax exemptions. Kindly send copy of proof of payment to finance@bdssouthafrica.com / 0866664995 for receipt.
SALUTE, LOVE AND RESPECT FROM SOUTH AFRICA TO PALESTINIAN STUDENTS WHO BOYCOTTED ISRAEL AT ICC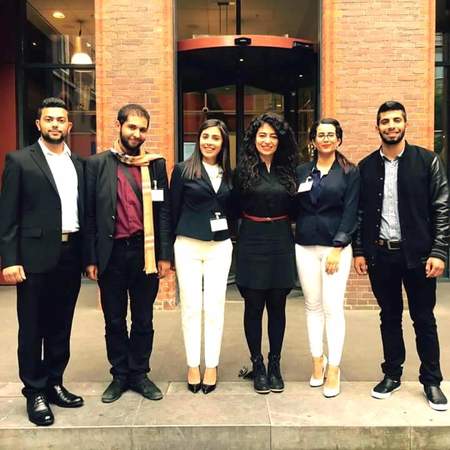 South African students have applauded their Palestinian counterparts who boycotted Israel at the recent International Criminal Moot Court Competition held at the Hague in the Netherlands.

The Palestinian team (from Birzeit University near Ramallah), who won the award for "Best Written Memorial for the Defense", successfully made it to the quarter-final of the international competition. However, upon qualification, the Palestinian team was placed against the Israeli team which it refused to play against in line with the university's commitment towards the Boycott, Divestment & Sanctions movement (BDS). The Palestinian students chose rather to boycott the Israeli team leading to it forfeiting the competition. Similar to Apartheid SA during the 1980s, Israel today is increasingly facing such snubs and boycotts at international academic and sporting forums.
Thabo Moloja, President of South Africa's largest student organization, SASCO, welcomed the news saying:
"Dear comrades and friends, receive our revolutionary greetings…thank you for leading from the front...your principled decision is saluted from the rank and file of the South African student movement. As we mark Youth Month this June in South Africa, you and the cause of the young people of Palestine will most definitely be championed at our various rallies, events and other programs." 
Avela Mjajubana, 
YCL leader and 
President of the SA Union of Students (SAUS) that represents student government bodies at institutions of higher learning across South Africa commented:
"We know that its difficult to pass up such an opportunity after your many months of preparation and we have no doubt that if you did face the Israeli team you would have beat them hands down. Your principled position is being celebrated on campuses in South Africa and you give us strength to further the BDS campaign in our institutions. We hope to celebrate a free Palestine with you and all Palestinian students in your homeland in the very near future."
The Palestinian students remind us of our own people (as well as others on the continent and beyond) who sacrificed academic engagements, sports events and other activities during the 1980s in support of the anti-apartheid boycott which eventually contributed to our liberation.
Click here for info.
[VIDEO] FAREWELL DEAR SIBULELE MGUDLWA, SA STUDENT ACTIVST & PALESTINE BDS SUPPORTER (1991-2017)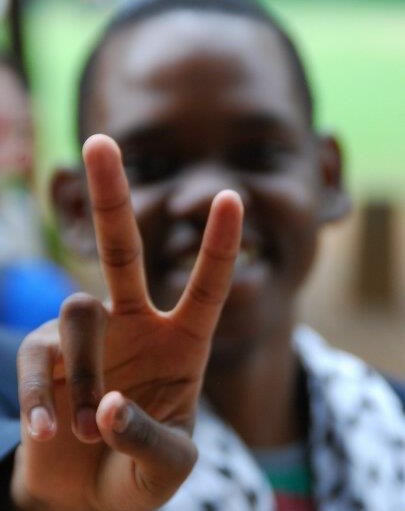 Last week the human rights and Palestine solidarity organization BDS South Africa joined the South African student movement and the Wits University community in mourning the loss of former Wits University SRC student government president, Sibulele Mgudlwa, who passed away at the young age of 26.
President Sibulele, a graduate in BCom Accounting Sciences, was a student activist, a member of the South African Student Congress (SASCO), a devout Christian and a Palestine solidarity activist. Mgudlwa was described by his friends as humble, diplomatic, articulate, caring and fierce human being but mostly importantly as someone who always rose in defense of others.
President Sibulele Mgudlwa life was short but eventful and meaningful. He will be remembered for his contributions in the struggle for, among others, the betterment of students, the freedom of Palestinians from Israeli Apartheid and indeed, in the struggle for a more humane world.
Robala ka kgotso Qabane, we are poorer without you.
We send our deepest condolences with his family, friends and comrades.