Why not bookmark this AMPS Newsletter and read at your leisure!

AMPS Newsletter August 2016
This month - Dates for your Diary, Goldcrest visit, Breaking the Sound Barrier, AMPS TV Drama awards, an AMPS apology, film's answer to Mumblegate, new members, Sandy MacRea, URSA straps, Procedural Sound & Master Lockit.
Header image - Marco Polo, courtesy of John Rodda.
AMPS SOCIALS
Bristol Social - Wed 31 August, 7.00pm

Beerd, 157-159 St Michaels Hill, Cotham, Bristol BS2 8DB, 7.00pm on the last Wednesday of each month is the place to meet up with other AMPS members and like-minded people! Great craft beers and amazing pizzas are available!
London Social - first Tuesday each month

Make sure that you attend the AMPS Social at the De Lane Lea bar in Dean Street on the first Tuesday of every month - be social with your AMPS members! The first Tuesday in every month - 6.00pm.
… not in Cardiff, Bristol, London or Leeds?
Andrew Wilson reports, "Very pleased with AMPS 'Social' progress across the UK. If anyone elsewhere in the country would like to get something going in their region please let me know and I'll get you started. I'll do the admin and emails, we just need someone local to host!"
All events are open to AMPS members and guests. They are a great chance to put faces to names, to network and to chat. It's a rare opportunity for production sound and post sound folk to get together… plus there's beer and food!
AMPS Golf Day, 3 September, Pine Ridge Golf Course, Frimley, Surrey
More detail on Events page in website Members' Area.
Retired Members' Lunch, 16 September, The Royal Oak, Farnham Common
SoundPRO2016, 24 September, Ealing Town Hall
AMPS Summer Party, 25 September, Dolby, London
More detail to come.
Immersive Sound with Sound Particles, 13 October, De Lane Lea, London
More detail to follow.
AMPS Members Visit Goldcrest's New Dolby Atmos
As mentioned in last month's Newsletter, Goldcrest recently opened their purpose-built Dolby Atmos Premier mixing theatre. With a 7 metre wide screen, a 15 metre throw and a 6 metre ceiling height throughout, Goldcrest's Dean Street Theatre 1 is a truly impressive sight. This addition brings the number of Dolby licensed mixing theatres to three within Goldcrest's Soho based post facilities.
AMPS Sponsors Breaking The Sound Barrier

AMPS recently sponsored a one-day event at the BFI entitled Breaking the Sound Barrier: Women Sounding Out in British and Irish Film and Television.
The event focused on women's role in the development and production of sound as an integral part of the cinema and television experience and aimed to take stock of past and present achievements whilst also looking ahead to new challenges.
AMPS members Judi Lee-Headman and Adele Fletcher each gave seminars during the day; Judi's - Recording Sound and Adele's - Exploring the Film Industry Through the Ears of a Woman. See below, Judi on the left and Adele right.
Pictured below is Laraine Porter from De Montfort University talking about women film makers and the transition into sound from silent movies.
AMPS Television Drama Awards 2016
A reminder to all AMPS Voting Members. Now is the time to start your list of 2016 TV Dramas that you think are worthy of being submitted for next year's Awards.
If you are impressed with any soundtracks for Dramas or Drama Series that are transmitted this year, or have worked on projects you are particularly proud of - please make notes so that you are ready to submit titles when the time comes.  
We will be releasing more details in future communications, so keep your eyes and ears peeled… Check out the Awards Rules on the website;
www.amps.net
.
Apology on behalf of AMPS

Earlier this year, when reporting the news that the Wolf Hall sound crew had won a BAFTA for Sound - Fiction award in the Television Craft section, we omitted to include AMPS member Simon Clark as the production sound mixer. Please accept our apologies.
Simon confirms that his Mitzi Cunliffe sits proudly at Clark Mansions!
Film's Answer to Mumblegate - Use Less Dialogue!
The trailer for the new Jason Bourne film progresses much as you might expect. There is running over roofs. There is jumping through windows. There are tense stares in secret government bunkers.

And there is gruff, urgent dialogue: Matt Damon says things like: "This is Jason Bourne", and "I know who I am", and "I remember everything". In the trailer, he delivers eight economical lines – which, it has emerged, is about a third of his total in the entire film.
New AMPS Member No. 1 - Adrienne Taylor

Hi, I have worked in the sound department since 2001 working my way up from trainee to boom operator. I had a hiatus of 7 years when I migrated to the Caribbean to spend time with my family.

I returned to the UK in the latter half of 2014 and since then I have returned to working in sound. I work primarily as a Boom Operator on dramas and film. Happy to work throughout the UK and internationally. I speak conversational Spanish.

Credits for 2016 include: Dark River - feature film, Humans 2 - drama and Holby City - continuing drama.

 

 

 
New AMPS Member No. 2 - Constantine Kibaris

 

Always knowing I wanted to work in sound for film and television, I got my start as a BBC Scotland sound trainee on River City, after working in the BBC runners pool for a couple of years.

 

Although originally being interested in post production sound, I took to working on the floor and quickly ended up with a full time staff boom operator job with Lime Pictures. There I have remained for the past 6 years working on our various productions, including children's drama, and company's long running franchise, Hollyoaks.

 
AMPS Fellow Keeps Up with Latest Technology

AMPS Fellow Sandy MacRae was keeping up with the technology when Tim White dropped by with his Cantar X3 set-up in July. "It is a long time since I actually looked at kit like yours and to say that I was impressed is understating! How things have moved on in the last 10 years. But I don't envy the pressure that you must all be under these days providing more and more facilities to productions."

 

For more recent members, Sandy retired from mixing 10 years ago but put in many hours representing AMPS at the OFCOM negotiations that led to the adoption of ch38 for shared radio mic frequencies and for replacement compensation.

www.giantsound.co.uk

 
AMPS Member Develops URSA Straps
AMPS member Simon Bysshe has developed a unique range of ultra low-profile wireless transmitter straps for use in Film, Television & Live Performance.
Simon explains more about URSA Straps -
"In order to make the most comfortable low-profile straps we developed a brand new bonded fabric specifically for purpose. Our fabric is ultra-slim at 1mm thick. It provides excellent stretch, comfort against skin and breathability with an outer surface which hook Velcro can attach to at any point.
Our Thigh Straps do not slip down the leg like other straps. To keep them securely in place we bond on a unique layer of ultra-thin Polyurethane gripper. We have also developed a brand new Cable Pocket for managing excess mic cable and Colour Tabs to easily identify each strap. Our pouches are also designed to keep the transmitters locked in place without the need for any additional velcro fastening."
AMPS Member Introduces 'Procedural Sound' with
No Man's Sky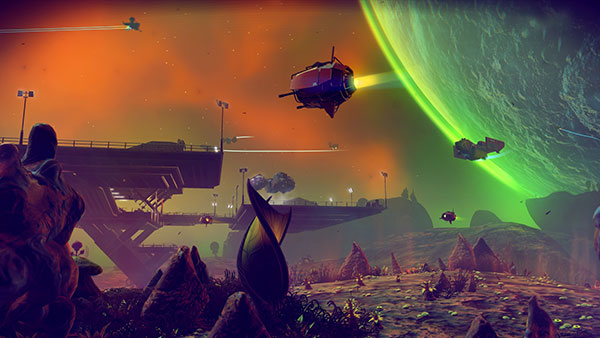 The much-anticipated video-game No Man's Sky was released the week of 8th August and is currently number one in the game charts. Audio direction and sound design was by AMPS member Paul Weir. No Man's Sky features a procedurally generated universe where players are free to explore billions of planets and has gathered a huge amount of mainstream press attention for its innovative technology and for being developed by a tiny team of fifteen people in Guildford.

Paul has been working on the title for three years and as part of the game he has built a unique generative music system that mixes music in real-time based on the actions of the player as well along with a real-time physically modelled synthesiser for creating the vocals of the alien creatures, the first time this has been achieved. This is combined with tens of thousands of traditionally created original sound effects.

Paul hopes to give a talk to AMPS members shortly about the work involved in the game and showcase the technology.
Master Lockit is Taking Control
Sustaining members Ambient Recording has recently announced Master Lockit functionality to Sound Devices 6-Series Mixer / Recorders and 788T Recorders. After integrating popular cameras into the ACN timecode and metadata system, we now expand the Master Lockit functionality to the audio world with the all new ACN-ML firmware 4.1.

This new free-of-charge firmware upgrade delivers powerful remote-control functionality for these popular Sound Devices Mixers / Recorders right into the Master Lockit's web interface, while ingesting audio take metadata into the ACN.

Thanks to our collaboration with Sound Devices, ACN-ML Firmware 4.1 fully integrates the audio recorder into the ACN Timecode System with zero-drift Continuous Jam and comprehensive TC control.
FOCUS: Location Production Event 6 + 7 December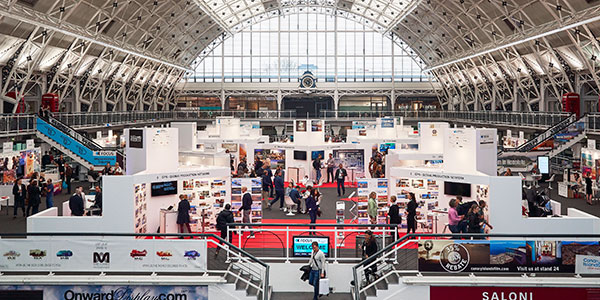 FOCUS, the world's most international location production event, is set to take place on the 6th and 7th December at the Business Design Centre in London. Following a hugely successful inaugural event last year which saw over 181 exhibiting organisations from 44 countries, the trade show and accompanying content programme will now be completely free to attend for members of the production industry.
Designed as a knowledge-sharing and peer-networking platform, FOCUS aims to help filmmakers and producers across entertainment and advertising content discover incentives and production solutions to help maximise screen value for all budgets.
The 2016 event will feature content across three distinct strands: Film & Television, Commercials and Online & Digital. The two days of content strands will include industry leaders sharing learnings, inspiration and insight through a programme of seminars, workshops, presentations and screenings.
AMPS has been running a Mentor Scheme for a number of years; we currently have a number of Members waiting for mentors.

If you think you can spare a couple of hours a month and would like to pass on your experience and knowledge to someone just starting out in the industry then please send an email the address below and we will send you an information pack about the AMPS Mentor Scheme.

We are particularly looking for Production Sound Mixers who are London based to mentor students based at the NFTS, Beaconsfield.
Did you know that the Directory pages on the AMPS website are some of the most frequently visited?

 

Make sure that your profile is up to date - you never know where your next work enquiry will come from!

 

 
Can we help with your Professional Development?
We're keen to hear from you with ideas for seminars and training sessions which would contribute towards Continuing Professional Development.
We're very aware that keeping up with techniques and updates can be a full time job in itself, so if there's any way that AMPS can contribute towards maintaining and developing your industry knowledge and skills, please get in touch.
AMPS Address & Phone Number
27 Old Gloucester Street
London
WC1N 3AX
Tel: +44 (0)1753 669111
AMPS, 27 Old Gloucester Street, London, WC1N 3AX
www.amps.net / +44 (0)1753 669111