"Oceans" - a single taken from post punk noires RA's latest EP "Then I Woke Up in Paradise".
Single released this friday.
"Oceans" - a video directed by Jennifer Medina & Simon Minó.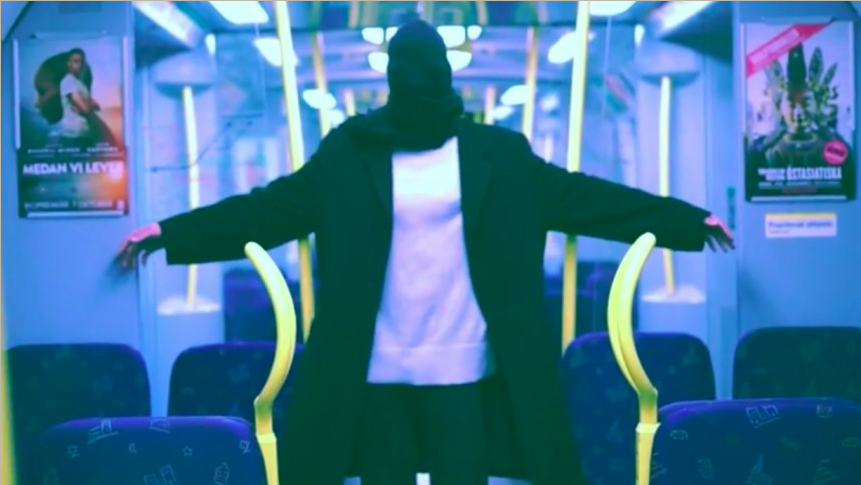 "Then I Woke Up In Paradise" is the first release since the debut album "Scandinavia", and the band has moved forward. This is a more electronic sound landscape, it is gloomy, it is staring, slower, melodic, almost romantic but equally intense. More voices, less noise, contemplation. This is a band that never rests.
The video is directed by the venezuelan artist photographer, director and activist Jennifer Medina now living in Brooklyn NY, and RA member, Simon Minó. The video features among others the avant-garde artist and cyborg activist Neil Harbisson based in New York City. He is best known for being the first person in the world with an antenna implanted in his skull and for being officially recognized as a cyborg by a government.
Full cast is Neil Harbisson, Olof Grind, Angelina Bergenwall, Caroline Cederlöf, Nemo Stocklassa Hinders, Jennifer Medina.
The release is a collaboration between Adrian Recordings (S), Progress Productions (S), Premium Abundance (DK) & Third Coming Records (FR).

Marcus Norberg and the Disappointments
The Fine Arts Showcase
Den svenska tystnaden
Boeoes Kaelstigen
Andreas Tilliander
The Bear Quartet
Surf Philosophies
Dmitry Fyodorov
Björns vänner
Alice Boman
Emil Jensen
Hey Elbow
YAST
VED
OLD