EVERY IS TALKING ABOUT
BROTHA ASH PRODUCTIONS MAGAZINE!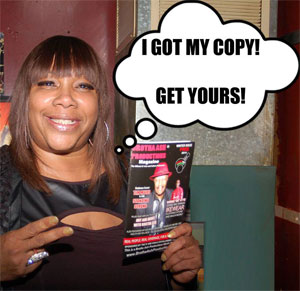 Arneta "Apple" Dyer: CONGRATULATIONS on your new magazine for the Community and a far!!! It is educational, informative and all of the articles are INTERESTING. What I love is that your magazine promotes business entrepreneurship. Brotha Ash, you have always been a trendsetter, marched to your OWN BEAT, and make stuff happen in a POSITIVE WAY. I'm PROUD of you and excited to see you make HISTORY by putting PITTSBURGH on the MAP!!! Thank you for always reminding me of how I've been a POSITIVE INFLUENCE/INSPIRATION for the Start of Your Career!! Now, You're an INSPIRATION/MOTIVATOR for ME. With GOD'S GRACE, GUIDANCE, And LOVE, YOU can CONQUER Anything you WANT!!! Continue to Reach for the STARS, and Do What You Do BEST!!!
P.S. You KNOW, I Got Major Plans and Ready to go CRAZY!! lol Brotha Ash's Magazine/Productions is Where I'm going to START!!!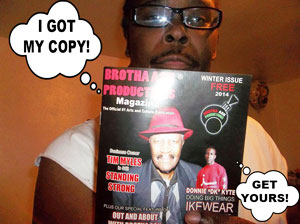 Jeffrey Dunmore: I had to run out and get my copy of what is going to be the hottest info publication to come out of Pittsburgh..real talk!!! From the front cover to the juicy tidbits in the Health and Wellness section, this was an enjoyable read. Leaving me with a "What's Next"? I can't wait. Thank you for having the courage to step up and get in line to keep legacies like Tim's going and other black businesses.
I felt strong emotional pride as I took in the work that Brotha Ash has done all of you that are a part this should be proud because you've become forever a part of that H.I.L.L. legacy. Love u fam!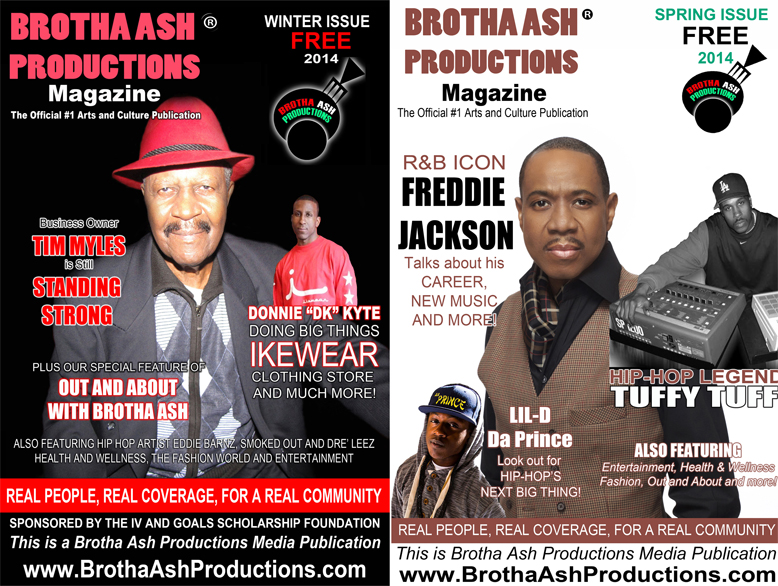 DISTRIBUTION LOCATIONS
Hill District
Hill House Association (TODAY)
The Hill CDC (TODAY)
The People's Office (State Rep. Jake Wheatley) (TODAY)
Carnegie Library (TODAY)
YMCA (TODAY)
Wong's Store (T0DAY)
His and Hers Boutique (TODAY)
Abe's Market (TODAY)
Buice's Barbershop (TODAY)
Team Mozzi's Barbershop (T0MORROW)
Big Tom's Barber Shop (TODAY)
Black Beauty Lounge (TODAY)
Mr. D's (Hook & Fish) (TODAY)
J&J's Convient Store (TODAY)
Z-Best Barbeque & Catering (TODAY)
NAACP Pittsburgh Branch (TOMORROW)
Oakland
Natural Choice (TOMORROW)
D&L's Convenient Store (TODAY)
North Side
Stedeford's Records (TOMORROW)
Hallelujah Anyhow! Gospel Talk Barbershop (T0MORROW)
Young Men and Women's African Heritage Assocation (TODAY)
East Liberty
Bat's Barber Shop (TODAY)
Kingsley Association (TODAY)
Dana's Styling Salon (TODAY)
Carnegie Library (TODAY)
David Shoe's (TOMORROW)
Hairology (TOMORROW)
Homewood
Dorsey's Records (TODAY)
YMCA (TODAY)
Carnegie Library (TODAY)
Alma Illery Medical Center (TODAY)
Galaxy Lounge (TODAY)
Willie Tee's Barber Shop (TODAY)
African American Music Institute (TOMORROW)
Garfield
Roxanne's Take Out Catering (TOMORROW)
Strip District
Savoy Restaurant (TOMORROW)
CJ's in the Strip (TOMORROW)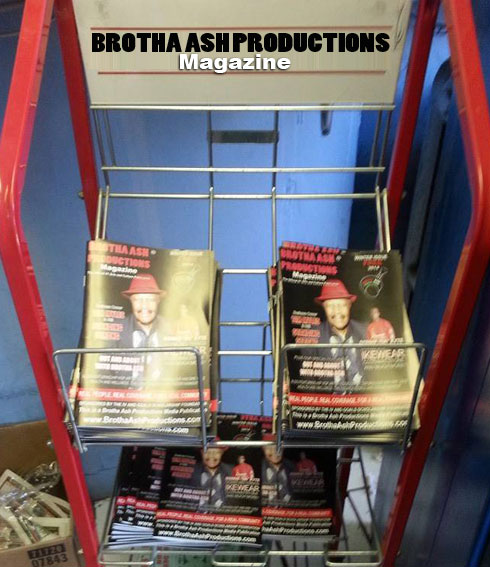 AND THE WEST END, DOWNTOWN, SOUTHSIDE, HOMESTEAD, BRADDOCK AND MANY MORE LOCATIONS COMING SOON
ADVERTISING SELLS OUT FAST!
TO ADVERTISE IN OUR SUMMER ISSUE
CALL 412.758.4662
OR 504.434.0BAP (504.434.0227)
WE COULDN'T HAVE DONE IT
WITHOUT YOU!