Hello!
Happy New Year! I'm Susan Tunis, a bookseller at BookShop West Portal. A lot of you know me. In addition to selling books, I work on arranging speakers for the store. When we request an author, we always have a reason why we think you, our community, would get something special from that evening.

To begin this season, I am thrilled to be hosting Arlie Russell Hochschild! She's a professor of sociology at Berkeley and she is a National Book Award finalist for this book, Strangers in Their Own Land: Anger and Mourning on the American Right. My colleague Michelle first brought the book to my attention, raving about it six months before it was published. Then the rest of the world caught up, along with the accolades and awards. In the lead up to, and especially after, the election, Dr. Hochschild's book has been one of the most cited resources to help people understand the rift this country is experiencing.

So many of us were shocked, stunned, devastated by the election. We are looking with trepidation toward this new year. Bookstores exist for more reasons than to make money. A good bookstore is a community center—a place to gather, to share ideas, to feel welcome, to feel community. Arlie Hochschild's book is extraordinary. It's as readable as it is enlightening. I truly hope that it is speakers like Arlie Hochschild and the intelligent discourse she will generate that will bring us together as a community. I hope that the empathy with which she views others will provide comfort, and perhaps for those in need, even a little healing.

This is a tall order, I know, but what do you have to lose? It doesn't cost a thing to attend an event at BookShop West Portal. You don't need a ticket or a reservation. You're not required to buy the book. (Though, it wouldn't hurt.) My sincere goal is just to have you show up. Please believe me when I tell you that Dr. Hochschild is a speaker in demand across the country. The reason she's coming to BookShop West Portal next week is that I met her at a professional thing, begged her to come to our store—and she was nice enough to do it! I truly hope that on Tuesday, January 10th at 7:00pm, you'll join me in welcoming Arlie Russell Hochschild to our community.

Very best,

Susan

P.S.: Please spread the word about this event, and I encourage you to bring a friend to the bookstore!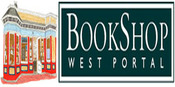 Susan Tunis
Event Coordinator
Bookshop West Portal
80 West Portal Avenue
San Francisco, CA 94127
415-564-8080 shop

---