Advertise in this newsletter and reach thousands!

List your property or activity!
Add your Event to our Calendar
From your "Colorado's Best Deals" Email Announcements subscription.
November is a quiet and beautiful time of year in Fourteener Country! The mountains are already topped with a soft blanket of white and it won't be long before Ski Cooper and Monarch Mountain open for the season. On most days in November you can hike on dry trail in the sun on the east side of the Arkansas River or take a quick drive west up one of the easily accessible mountain passes to play in the snow along the Continental Divide.
Here are a few of the things happening this November.
4th Annual Day of the Dead Celebration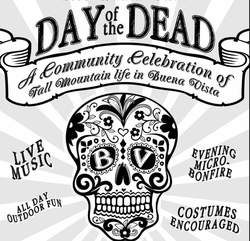 The Day of the Dead Celebration is a day long event designed to get all people out and celebrating the winter season together. There will be family friendly events held all day, including a run, bike ride, pumpkin carving, and water activities. This celebration is free for anyone to swing by and enjoy. The day begins at 9 AM and events will be held until past 9 PM with live music and good times. 
When: October 29th 
Salida Christmas Parade of Lights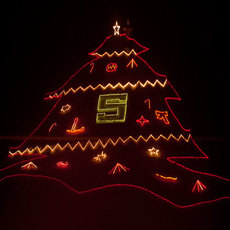 Christmas Parade of Lights begins at dark, followed by the transformation of Riverside Park into Holiday Park, and Tenderfoot Hill ("S" Mountain) into Christmas Mountain.
Downtown shops and galleries stay open extended hours, and local restaurants and bars are bustling with activity.
Festivities continue with a community open house at the SteamPlant Event Center with free cocoa, cookies and entertainment.

When: November 25th  
Now it's your turn to experience the soothing waters of the high mountains.
There are excellent hot springs resorts in 14er country and they're waiting for your arrival. 
Alpine Orchestra Concert Series
The Alpine Orchestra will be traveling aroung 14er country performing a concert as a Salute to Veterans. A wide variety of pieces will be performed such as patriotic music standards and music from television and movies that have a military theme. Many of the the works will be accompanied by Mario Garcia, renowned tenor and member of the US Army. 
They will be in
Salida
on November 4th,
Leadville
 on November 5th, and in
Buena Vista
on November 6th. 
Click on each of the cities names to find out details on that specific event!

Check out our 
Facebook page
 for the latest special offers, amazing pictures, and upcoming event information.