Advertise in this newsletter and reach thousands!

List your property or activity!
Add your Event to our Calendar
From your "Colorado's Best Deals" Email Announcements subscription.
Summer is in full swing in the Colorado high country! Festivals, rafting, hiking, mountain climbing, biking, fishing, ATV and jeeping are just some of the exciting summertime activities in Fourteener Country. Where will your adventure take you?
Here are a few of the things happening this July.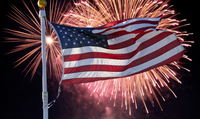 Celebrate Indepence Day in Fourteener Country! Leadville, Buena Vista, and Salida all have fun and family friendly 4th of July celebrations, and you're invited. 
All three towns hold parades down their Main Streets during the day and fireworks at night. Leadville and Buena Vista offer a 5K run to start your Independence Celebration. Salida has a kids' fishing derby and music in the park. 
The Mountain Mania Car Show returns to Buena Vista for the 32nd year
. Collectors and enthusiasts converge on East Main Street to celebrate their love of cars. Over 100 cars of all makes, models, and years will be on display.
Location: E Main Street, Buena Vista
 
Colorado Brewers Rendezvous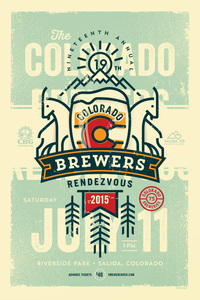 The 19th Annual Colorado Brewers' Rendezvous 
will feature Colorado Breweries with specialty brews created especially for this event by over 150 Colorado Breweries!  Offerings will also include local artisan merchandise and tasty tidbits from various food vendors as well as continual live music from the amphitheater on the river.
Brought to you by the Colorado Brewers Guild and the Salida Chamber of Commerce.
Time: noon-5pm
Location: Downtown Salida
Tickets: General Admission $40; VIP $100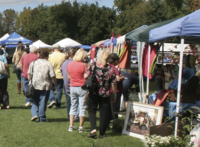 The Salida Arts Festival is all about 2D and 3D art and is managed by artists with more than 50 years experience participating in juried art festivals.
The two-day festival will feature ceramics, glass, jewlery, mixed media, painting, photography, sculpture, furniture, wood and more. 
Hours: July 11th 10am-6pm & Jully 12th 10am-5pm
Location: 
Centennial Park (next to Salida Hot Springs Aquatic Center)


Cost: Free to attend 

 
Salida Riverside Fine Arts Festival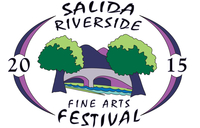 This is the 7th consecutive year for a select show of excellent and diverse fine juried artists, with many returning each year. Salida Riverside Fine Arts Festival is located at the bridge - on the banks of the Arkansas River in a picturesque willow tree filled park with lush green lawns in the downtown Historic District.
The unique Ampitheater stage features local and invited Blues and Folk musicians entertaining festival attendees and exhibitors. 
Location: Riverside Park, Salida
Cost: Free to attend 
Chaffee County Fair and Rodeo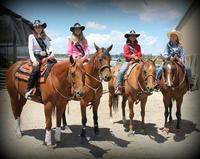 This family friendly
annual fair & rodeo 
is an event not to be missed. With a variety of arts & crafts, history & heritage, food & music, rodeo & livestock this is one of central Colorado's best rodeos.  
Date: July 22 - August 2
Location: Chaffee County Fairgrounds
Cost: Free to attend  

Check out our Facebook page for the latest special offers, amazing pictures, and upcoming event information.