Bitter Creek North Newsletter

November 1, 2014

_________________________________



Call Toll Free:  1-877-MELT WAX

 



"Where Creativity Flows!"

November Sales!

are now 10% off any quantity!

in time for the holiday rush!

(The brilliant colored wax melts pictured right were made with our

BRAND NEW Ez ParaSoy wax!)

 

 

 

Dye Chip Savings!

 

 

 

 

 

 

 

 

 

 

 

 

The following Dye Chips are now

 

 

*Aqua Dye Chips (pictured left)

*Aquamarine Dye Chips

*Avocado Dye Chips

*Baby Blue Dye Chips

*Blue Dye Chips

*Bright Green Dye Chips (pictured left)

*Burgundy Dye Chips

*Butterscotch Dye Chips

*Cerise Dye Chips

*Christmas Green Dye Chips

*Colonial Blue Dye Chips

*Coral Dye Chips

*Fuchsia Dye Chips (pictured left)

*Gray Dye Chips

*Magenta Dye Chips

*Mahogany Dye Chips

*Mauve Dye Chips

*Navy Blue Dye Chips

*Orchid Dye Chips

*Peach Dye Chips

*Red Dye Chips

*Ruby Red Dye Chips (pictured left)

*Sage Green Dye Chips

*Salmon Dye Chips

*Sand Dye Chips

*Sky Blue Dye Chips

*Smoke Dye Chips

*Teal Dye Chips

*Turquoise Dye Chips

*White Dye Chips

 
We have a BRAND NEW Product!
BCN has added a new wax to our line!

We have found that this blend of paraffin and soy creates the very best of both worlds! EZ ParaSoy creates a candle that is smooth, creamy and beautifully colored weather it is a pastel, bright, bold or dark color. EZ ParaSoy creates a candle that is cooler burning with reduced soot like that of a soy candle!

EZ ParaSoy has PHENOMENAL scent throw both hot and cold!

It's the perfect marriage between two waxes!

 

 

 

 

  

Crushed Corn Cob Specials!

 

 

 




Corn Cob Sachets are a very popular craft trend, and a great accessory item to sell along with your candles! 

 
 

This is a round wick with a uniquely braided cotton core designed with tension threads that give the wick a slight, but effective curl




 

 

 

 

 

 

Wick Your Wax Sale!

 

All Wick Your Wax fragrances are $2.00 off per lb.!

 

Bitter Creek Candle Supply, Inc. offers several AMAZING WYW scents for the Holiday season such as:

and so many more!


 

Stock up for the Holidays!




 

 

 

 

 

 

 

 

 

 

 

 

 

 
Festive Fragrance Savings!
 

 

 

 

 

 

 

 

 

 

 

 

 

 

 

 

 

 

 

 

 

The following fragrances are 

$2.00 off per lb this month!

Choose from the following fragrances:

 




 

 

*Maple Honey Bread 

An opening whiff of gooey maple and granulated sugar leads to delectable bites of golden honey nectar and churned butter. Fresh baked bread and a hint of caraway seed complete this delicious treat!

 

 

 

 

 

 

 

*Picnic In The Park

A Bitter Creek Exclusive! All the delightful smells of a picnic basket full of fresh fruits and baked goodies on a sunny summer day. Imagine lightly buttered home made bread, jams, jellies and other tempting picnic treats. Grab a blanket!

 

*Sugar Cookie

 

The sweetest member of the vanilla family, and a best seller all year round! This rich, full bodied fragrance is sure to make you want to bake! VC Type
 

All online orders of $50 or more are automatically entered each month to

win $10 in BC Bucks!
Do you have a creative and original "Tip of the Month" to share? Send it in to
Tips@candlesupply.com
and you could
Win $25 in BC Bucks!
***Must enter code "NOV
14" into the comments section of your shopping cart (not the coupon code box)!  Discounts will not be automatically calculated by the cart on these sales, but will be calculated by our office and reflected on your invoice.
Sales end Sunday, November 30th 11:59 pm!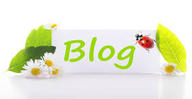 Check out our new blog post
Introducing EZ ParaSoy
on the
BC Blog!
New posts are added frequently, so check back often!

As always, we appreciate your patronage and look forward to being of service to you!