PRESS RELEASE . . . PRESS RELEASE
Caring, Survival and Justice vs. The Tyranny of the Market
International Women's Conference
WAC Arts, Hampstead Old Town Hall, 213 Haverstock Hill, London NW3 4QP
(nr Belsize Park tube)
---
<![if !vml]>

<![endif]>
Manju Gardia
(India)
<![if !vml]>

<![endif]>Margaret Prescod
(Barbados/USA)
<![if !vml]>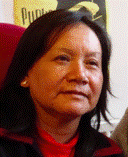 <![endif]>
Leddy Mozombite Linares (Peru)
<![if !vml]>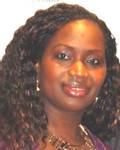 <![endif]>
Kadi Johnson
(Scotland/Sierra Leone)
<![if !vml]>

<![endif]>
Janaya Khan
(Canada)
On 14/15 November, Women of Colour Global Women's Strike are co-hosting an international women's conference:  'Caring, Survival and Justice vs. The Tyranny of the Market'.
We are very pleased to be welcoming women of colour speakers from Haiti, India, Palestine, Peru, Norway, Scotland, Canada and the US, and they will be available for interview.  See below for further details.
The conference comes in the midst of an explosion of activism and organising against the sexism and racism of austerity, poverty, prisons, detention and deportation, deaths in custody, war, environmental devastation, and for our right to survival, justice and resources.
We bring together distinguished grassroots activists from the Global South and North, fighting on the local, national and international level. Speakers will make visible all the justice work women do, during war and occupation, against bonded labour and rape, for the rights of domestic workers, prisoners and more. Campaigners from a variety of movements will speak.
The conference will highlight the undervalued, unrecognised caring work that women across the world do. We will also make the case for an economy and a society which invests in caring not killing, and launch our Petition to all governments for: A living wage for mothers & other carers.
<![if !vml]>

<![endif]>Rea Dol
(Haiti)
<![if !vml]>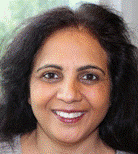 <![endif]>
Fakhra Salimi
(Norway)
<![if !vml]>

<![endif]>Shandre Delany
(USA)
<![if !vml]>

<![endif]> Reni Eddo Lodge
(UK)
---
Women of Colour Speakers
Shandre Delaney:
Coordinator of the Justice for the Dallas 6 Campaign,
and mother of Carrington Keys, one of the Dallas 6 | USA
Rea Dol:
Director and co-founder of Society of Providence United for the Economic Development of Petition-Ville | Haiti
Reni Eddo Lodge:
Award winning journalist & Black feminist | UK
Manju Gardia:
Nawa Chhattisgarh Mahila Samiti | India
Kadi Johnson:
Campaigner and sister of Sheku Bayoh who died in police custody in Fife | Scotland
Janaya Khan:
Co-founder of Black Lives Matter Toronto | Canada
Leddy Mozombite Linares:
General secretary of the domestic workers trade union | Peru
Fakhra Salimi:
Founder and director of MiRa Resource Centre for Black, Immigrant and Refugee Women | Norway
---