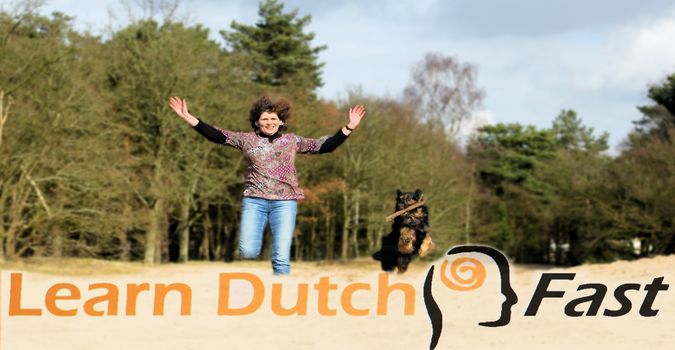 Dear ,
Just a short newsletter to let you know about the Upcoming Events
and a new Facebook Page that I made for the 25th anniversary of Learn Dutch Fast.
Plus an update about the LOOPbaandag Program.
***
First, let me tell you about the new Facebookpage:
In the last 25 years, I have seen many common mistakes people make when speaking Dutch.
I used these to create the 5-Minute Fixes. I will post these once a week. They look like this: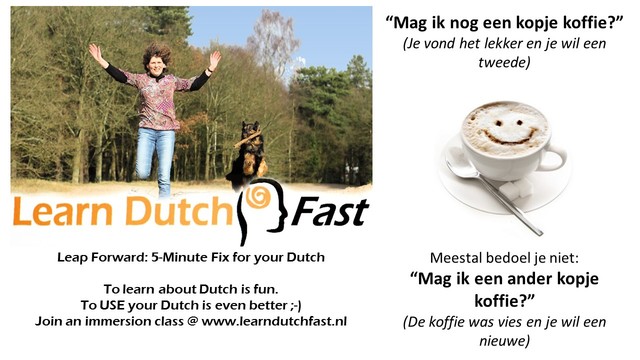 What would you like to see in these 5-minute fixes?
***
About the courses:
The pilot of the LOOPbaandag Program has started!
In this program, Evelyn from Twinburgering and I will teach 5 lessons of 3 hrs
for people who aspire to work in the "Zorg" (= (health) care).
It is going very well, and we will start a new group in November.
The final event of this project will be the "LOOPbaandag" on January 22nd 2016,
a network event where we will match people with job offers and people looking for a job.
***

Due to late cancellation: room for 1 more person in next week's level 1 course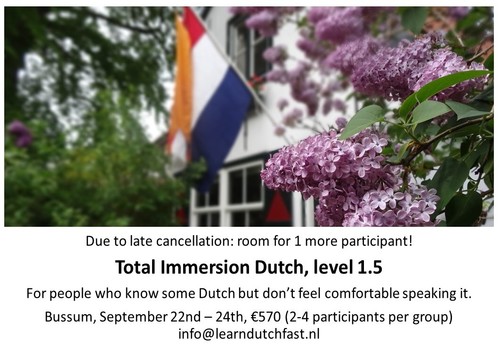 ***
Also room for 1 more person in my anniversary event: click here.
***
An overview of all planned courses & events: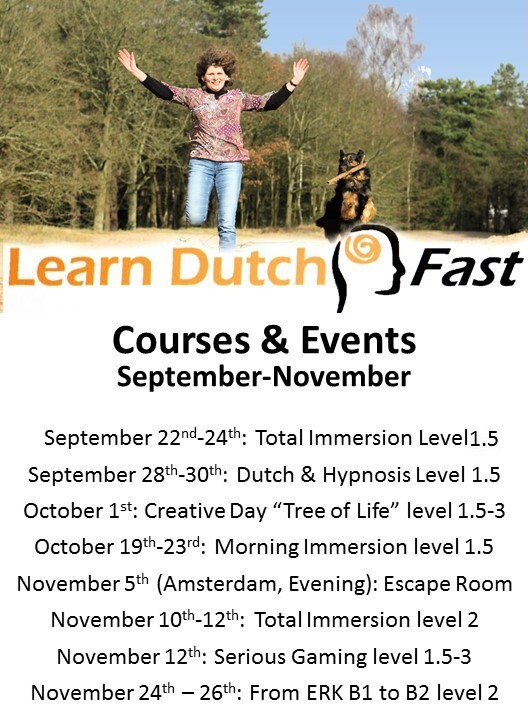 Enjoy your Dutch life!
Syl