CELEBRATING 27 YEARS
AFRICAN-AMERICAN
HERITAGE DAY PARADE
October 4, 2014 - 11am (Rain or Shine)
DOWNTOWN, PGH ENDING AT THE AUGUST WILSON CENTER
JOIN BROTHA ASH PRODUCTIONS MEDIA IN THE PARADE!
Please accept this invitation to participate in the 27th Annual African-American Heritage Day Parade, Saturday, October 4, 2014. We are very pleased to announce plans to continue this tradition in 2014 and are hopeful that your organization is willing to join us in our efforts.
The parade will begin at the corner of 11th and Liberty Avenues, and conclude on Stanwix Street in front of the United Steelworkers Building. The parade continues to attract citizens from all across Southwestern Pennsylvania. We anticipate a strong response from high school and local marching bands, drill & step teams, floats, and organizations like yours.
Please complete the enclosed application/information form and either mail it in, or fax it no later than September 26, 2014.
CLICK HERE TO FILL OUT PARADE APPLICATION
Applications will be processed in the order they are received and a number will be assigned indicating your position in the parade line-up. The parade will kick off promptly at 11 a.m., Saturday, Oct. 4, 2014.
Should you have any questions regarding the parade application, please contact Paulette Blanks at 412-231-1015, ext. 1226.
October 4, 2014 - 11am (Rain or Shine)
DOWNTOWN, PGH ENDING AT THE AUGUST WILSON CENTER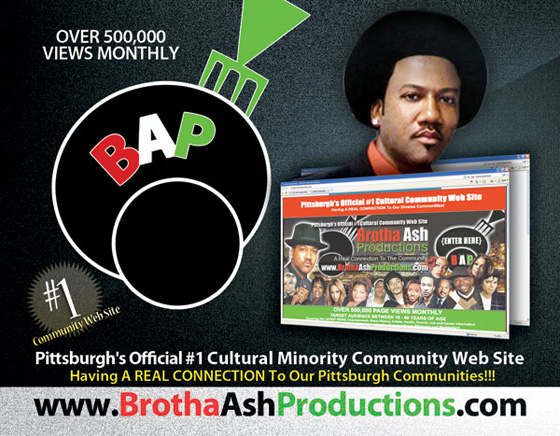 Brotha Ash and the fam will be in the parade representing the RED, BLACK & GREEN! We will be taking the hottest photos of you and passing out our information to EVERYONE in the crowd along with RED, BLACK & GREEN NECKLACES to represent BAP to the fullest, so don't miss it!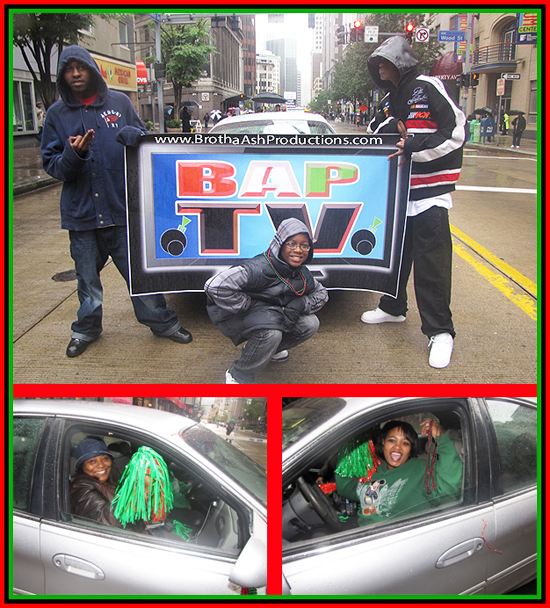 SUPPORT THE PARADE TODAY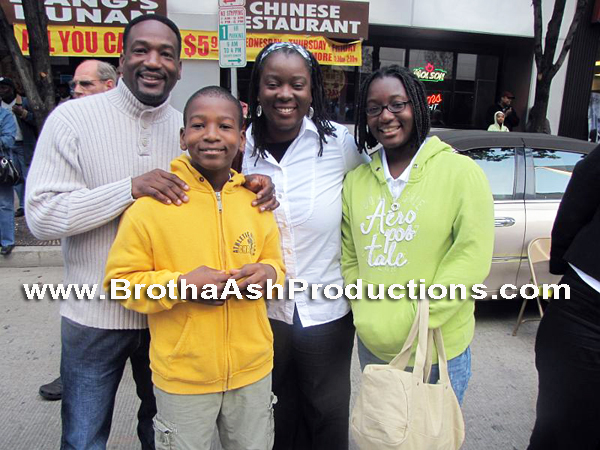 SUPPORT LOCAL BUSINESSES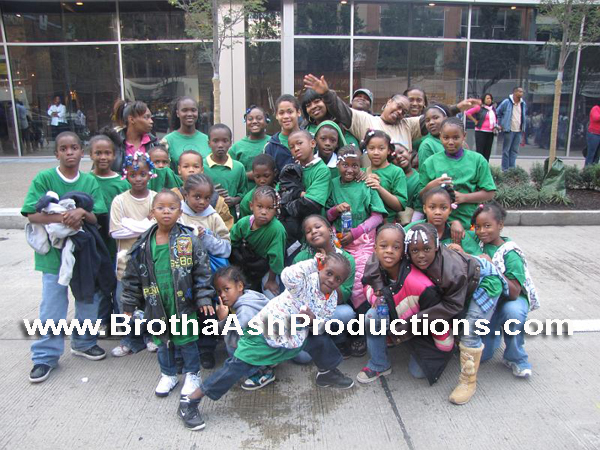 SUPPORT LOCAL MUSICIANS
CALL 412.392.0322 FOR MORE INFORMATION
ABOUT THE AFRICAN-AMERICAN HERITAGE DAY PARADE









CHECK OUT EXCLUSIVE PHOTOS FROM BROTHA ASH PRODUCTIONS FROM PREVIOUS AFRICAN-AMERICAN HERITAGE DAY PARADES HERE