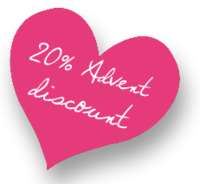 Dear ,
Christmas happens always so abruptly... Is it the same to you?? Only two weeks until Christmas Eve!
Our precious Silk Flannel Scarves are a wonderful gift for women and men that suits very well the cold season and surely gives pleasure. The silk scarves from flannel you can now order at 20% Advent discount until 24-12-2016.
Enthusiastics of traditional handicraft should have a look at our silk scarves from Meghalaya: Hand woven and herbal dyed scarves made from Peace Silk - eco friendly and fair produced.
With the last newsletter in this year I say Good-Bye until 2017.