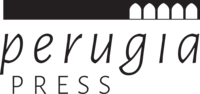 PUBLISHING NEW WOMEN POETS SINCE 1997
Save the Date: AWP Offsite 2022: March 24, 5:30-7:00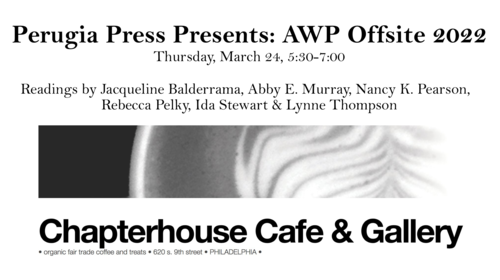 620 S. 9th Street, Philadelphia
Emerging BIWOC Poet Spotlight
February 2022 Poet:

Cynthia Parker-Ohene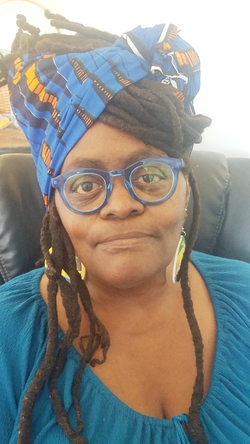 after a painting by Romare Bearden
purl untucked sheets leftover from baptism
reset a paraffin lamp recessed in lichen
a perched daguerreotype atop
clutches an unknown grrrl standing beside
the inscription reads lucinda 1879 kilmarnock
its wings appear to cloak her hairline forming a muted halo
but it's only the birthing caul
she came seeing an already
the camera angles her brand
she's wearing a loose burnoose shawl
crushed glass beneath her left foot
shines nacre from her shore
borrowed from turtle island
on the back of the frameless capture
a scrawl "somma dem bones is mine"
(The Center for Literary Publishing, Colorado State University)
2021 Annual Report
The Perugia Press Board has created our 2021 Annual Report. We are proud of, and energized by, the work we were able to accomplish during another challenging year, and we did it with the help of our poetry community of supporters, volunteers, readers, poets, and friends of Perugia Press. You are part of that circle. Read our 2021 Annual Report for a recap of our new initiatives and to learn how we've been continuing our mission to publish and promote emerging women-identifying poets and their work. 
Welcome New Board Members!
We're delighted to share that two new board members have joined the Perugia Press team. Welcome to Amy Dryansky and Arya Samuelson, who began two-year terms beginning in January, 2022. Many thanks to outgoing board member Sarah Sousa, who finished four years of service in December, 2021. 
Amy Dryansky:
Amy Dryansky (she/her) is a poet, mother and worker with two published poetry collections; the second, Grass Whistle (Salmon Poetry) received the Massachusetts Book Award, and the first, How I Got Lost So Close to Home, won the New England/New York Award from Alice James Books. She's received fellowships/honors from the Massachusetts Cultural Council, MacDowell Colony and the Bread Loaf Writers' Conference. She lives in western Mass, teaches creative writing, and works as a grant writer for a regional conservation organization.
Arya Samuelson: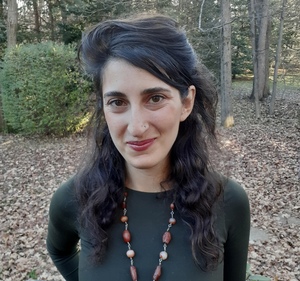 Arya Samuelson (she/her) is a writer and editor living in Northampton, MA. She is the winner of CutBank's Montana Prize in Non-Fiction awarded by Cheryl Strayed. Her writing has also appeared in Columbia Journal, New Delta Review, Entropy, The Millions, and elsewhere. She teaches online writing classes with Pioneer Valley Writers Workshop, LitReactor, and through her own writing platform, Writing as Ritual. She holds an MFA from Mills College in Prose and currently works as the Director of Development & Communications at Pioneer Valley Workers Center.
Rebecca Pelky's Work with Yellow Arrow Publishing
Rebecca Pelky will be guest editing the next issue of Yellow Arrow Journal, she is teaching a "Writing the Archive" workshop for Yellow Arrow Publishing in April, and she wrote a blog for their site. Here's an excerpt: "
It's all been a kind of awakening, as I learn more about what it means to be a Mohegan of Brothertown (and Mohican and Eastern Cherokee and African and German and British and French). Which parts of myself do I need to raise up? Which parts of myself need me as an ally? It's a strange paradox to contain so many people—the colonizer and the colonized." 
Read more about Rebecca's work with Yellow Arrow Publishing and
read her full blog here
.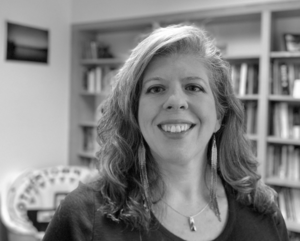 PO Box 60364, Florence, MA  01062