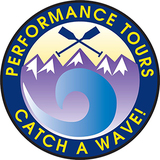 SUMMER TIME FUN!
Life Long Memories.
25% Discount on all Rafting Trips
(code pt25z)
Free wetsuits and bootie rental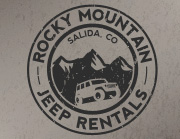 Advertise in this newsletter and reach thousands!

List your property or activity!
Add your Event to our Calendar
From your "Colorado's Best Deals" Email Announcements subscription.
Summer in the high country is the most spectacular time of the year. High alpine vistas await adventure seekers, as many places in Colorado are accessible only during the thaw of summer. Make your next trip to Fourteener Country as adventerous or relaxing as you want.
Here are a few of the things happening this August.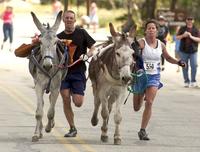 Don't miss out on this year's Gold Rush days, held at McPhelemy Park in the heart of Buena Vista. Enjoy Live Music, story-telling, mountain man camp & historic demonstrations, the infamous "madams" of Colorado, and more. This year BV hosts the 2nd leg of the annual Burro Race. There is always something for everyone in the family!
All Day Activities for both days include: Gem Panning, Kayaking & SUP on town lake, Walk in a Bubble on the lake, Live Music, Beer Garden, Vendors, Bungee Jumping, Bouncy House, Kiddie Train, and the world famous Burro Races.
Date: August 1-2
Location: McPhelemy Park, Buena Vista
Cost: Free to attend
Colorado Rocky Mountain Bicycle Tour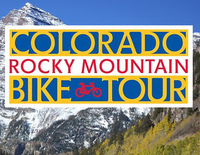 The weeklong Colorado bicycle tour is for passionate cyclists. The Central Rocky Mountains again will offer challenging climbs, beautiful scenery and fun mountain towns for all of the 2015 participants.   CRMBT is going to see areas that inspired early mountain men, prospectors, fur traders-you name it to come out to Colorado.  Get away from the heat and experience crisp, clean mountain air at 12,000 feet!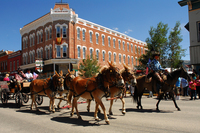 Leadville Boom Days is a Colorado Mountain Festival and historical celebration of the Old West, with gunslingers, burro races, contests of mining skill, and a street fair with over 100 food and craft booths.
Come join us for three days of fun, food, arts & crafts, face painting, train rides, 
parade, great bands
 and more. You know you've always wanted to enter a pie eating contest, egg toss or sack race. Mining competitions include jack leg drilling, team jack leg drilling, hand mucking, single hand steel drilling, and double hand steel drilling. 
Location: Downtown Leadville
Cost: Free to attend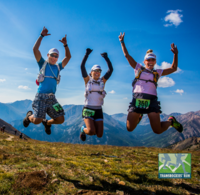 6 Days, 120 miles, 20,000 feet of elevation gain!
2015 will mark the 9th year of the original TransRockies Run. This stage race takes you on an epic journey from Buena Vista to Beaver Creek with 6 incredible days of Rocky Mountain running.  TransRockies Run is the trail running adventure of a lifetime!
Route: Buena Vista to Beaver Creek 
Cotin-tail Rock and Gem Show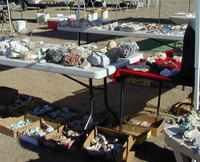 A rock collector's paradise! More than 100 booths. Merchants from all over the country gather at the Rodeo Grounds in Buena Vista to sell, swap and show rocks, minerals and gems. Everything from mineral samples to sculpted art work to fine jewelry.  
Date: August 13-16
Location: Collegiate Peaks Rodeo Grounds
Cost: Free to attend  
Leadville Race Series Leadville Trail 100 Mountain Bike Race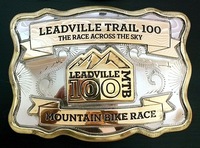 This is it, the race of all races. One hundred miles across the high-altitude, extreme terrain of the Colorado Rockies. This event was created for only the most determined athletes. Starting at 10,152 feet and climbing to 12,424 feet, you'll be challenged to catch your breath — while the views try to take it away.
Date: August 15


Location: Leadville

 
The Gentlemen of the Road Tour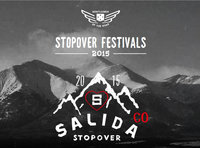 Salida welcomes the 2015 Gentlemen of the Road tour featuring Mumford and Sons, The Flaming Lips,  Blake Mills, Dawes, James Vincent McMorrow, Jeff The Brotherhood, Jenny Lewis, the Vaccines and Tune-Yards, all at the Vandaveer Ranch southeast of Salida on Highway 50. In addition, local entertainers will perform in downtown Salida during the festival.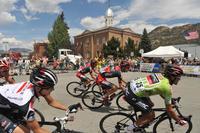 Referred to as "America's Race," the USA Pro Challenge will host the world's top athletes as they race through the majestic Colorado Rockies, reaching higher altitudes than they've ever had to endure.
This is one of the largest cycling events in U.S. history and the largest spectator event in the history of Colorado.
Dates: August 17-23; 
The USA Pro Challenge will roll through Leadville, Twin Lakes and Buena Vista on Aug 19th. 
King Boletus Mushroom Festival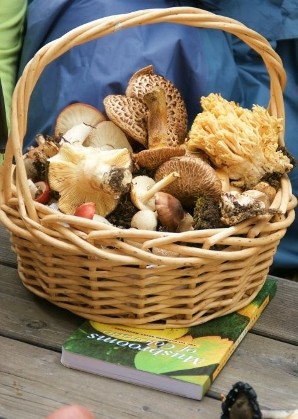 The King Boletus Mushroom Festival has educated hundreds of participants on the fine art of hunting for and identifying mushrooms in the Upper Arkansas Valley and throughout Colorado. It has also brought together mushroom hunters of all ages and levels of experience to share their passion, tips and success stories.
Date: August 29-30
Location: Buena Vista
Cost: Registration required  

Check out our Facebook page for the latest special offers, amazing pictures, and upcoming event information.