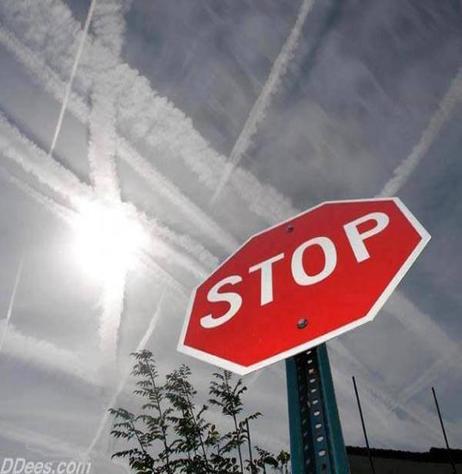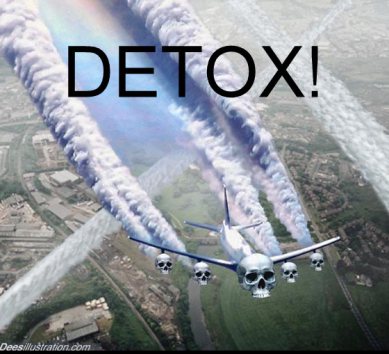 You CAN Maintain OPTIMAL HEALTH DESPITE These Massive Attacks to Hijack Our Natural Biology! This Newsletter Tells You How! With the aforementioned HEALTH TOOLS and some BASIC UNDERSTANDING of detoxification, you can be your own Doctor, you can COUNTERACT Big Pharma's evil efforts to hijack your health REGARDLESS of the evil systems they're arraying against us!
I
AHF List: There is only one disease: Cellular Malfunction! Big Pharma and their AMA stooges and the ruling elite who seek to hijack your internal biology via chemtrails and other means give a myriad of fancy names to all sorts of so called "diseases" but maintaining Optimal Health is not complicated.!As Hippocrates told us more than 2000 years ago, all good health begins in the GUT- (the small intestine where we absorb the nutrients from our food and from supplements including SULFUR!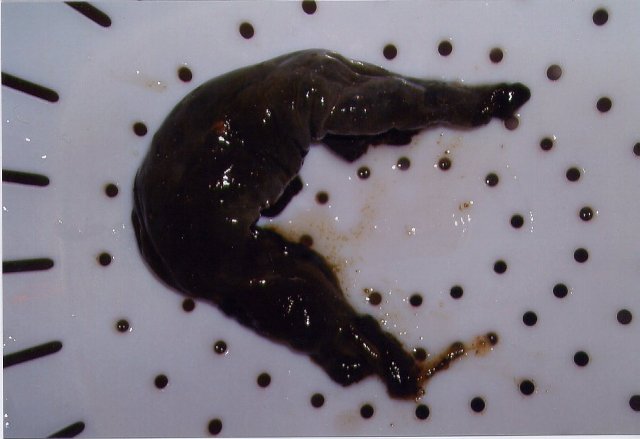 MUCOID PLAQUE

- TENACIOUS BLACK RUBBERY CONCRETE LIKE CRUD THAT BUILDS UP ON THE WALLS OF EVERYONE's SMALL INTESTINE
BLOCKING PROPER NUTRIENT ABSORBTION

, WRECKING IMMUNITY BY

DEPRIVING US OF OPTIMAL NUTRITION

AND BY

ACIDFIYING THE BODY BY LEACHING TOXINS BACK INTO OUR BLOODSTREAM

CREATING AN

INTERNAL ENVIRONMENT THAT MAKES US RIPE FOR DEVELOPING EVERY SORT OF DEGENERATIVE DISEASE

!!
Have you jettisoned your mucoid plaque yet? DON't YOU WANT TO HAVE A QUANTUM INCREASE IN ENERGY LEVEL AND PREVENT CANCER and OTHER DISEASES?
Unless and until GET THIS STUFF OUT OF YOUR SMALL INTESTINE, your ability to properly absorb the nutrients from your food and supplements is being BLOCKED!
There are some very simple BASIC PRINCIPLES of good health that anyone can easily learn, but physicians aren't taught any of this in medical school so most of them don't know it themselves, and Big Pharma doesn't want us to know how to be our own doctors because thats very bad for business when they have a business with disease! The world's biggest investment industry doesn't make money when we're HEALTHY, they make money when they can MAKE US SICK, and KEEP us SICK!! Rebellion is EASY and NECESSARY! I was forced to rebel against this evil system decades ago as you can see from my personal story here, I put it in cyberspace to help anyone who might find it!
Big Pharma realized the importance of Sulfur in preventing disease the moment they became aware of the implications of Otto Warburg's Nobel Prize in Physiology from 1931. They realized that if they wanted to generate TONS of business, one very good way would be to strip our SOIL of TRACE MINERALS, especially SULFUR, so they set out to do just that in the 40s and 50s!
This graph shows the DIRECT RELATIONSHIP between their robbing our soil of trace minerals caused by getting the US Department of Agriculture (and global equivalents) to encourage farmers to stop using MANURE as fertilizer and to INSTEAD use synthetic, petroleum based "NPK" fertilizers! (Farmers were conned! They were told "youi'll get INCREASED CROPY YIELDS and make more $$ if you just STOP USING MANURE and INSTEAD use synthetic petroleum based fertilizer! (Farmers heard the word "money", made the switch witout realizing the implications, and this made them, and their families and all of us MUCH SICKER which was GREAT for Big Pharma's business! Please see this graph which shows the direct impact in terms of a massive increase in disease caused by this change which all of us can REVERSE by taking charge of our own health in some very SIMPLE, easy to learn ways involving detoxification!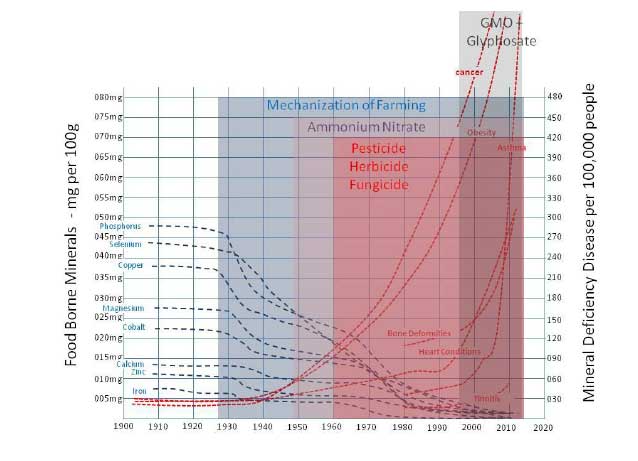 All of us can maintain Optimal Health DESPITE the unprecedented level of biological assault our cells have come under due to the ruling elite's efforts to hijack our natural biology and turn it synthetic as they seek to radically cull the human "herd" and to turn is into non reproducing cyborgs via geoengineering (chemtrails), genetically engineered foods, microwave radiation from so called "Smart" Meters, 5G and other Radiation, toxic pharmaceutical drugs, etc.
Our biosphere is being sprayed with BILLIONS of metric tons of toxic heavy metals including aluminum dioxide, barium, strontium, cobalt, chemicals including ethylene dibromide and mycoplasma, and we're breathing in weaponized parasites that are being tweaked in bioweapons labs at Stanford University and at Yale that are intended to hijack our natural biology and turn it synthetic.
We are NOT POWERLESS to defend ourselves against these crazed Orwellian Demons, we are witnessing the culimination of a massive battle between forces of good and evil that has been playing out since the Dawn of Man, and its OUR CHOICE how we respond to ALL of it: the chemtrails, genetically engineered food, microwave radiation, air, water and soil pollution, the controlled media, the effort to brainwash all of us as they seek to ram their Marxist/Globalist societal control agenda down our throats!
THIS NEWSLETTER WILL TEACH YOU TO RECLAIM & DEFEND
YOUR NATURAL BIOLOGY VIA DETOXIFICATION!! KNOW YOUR ENEMY & HIS GOALS IN ORDER TO FIGHT BACK TO PRESERVE YOUR FREEDOM!!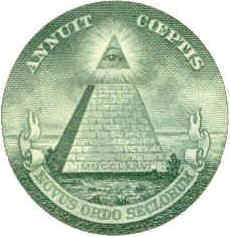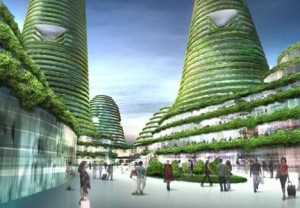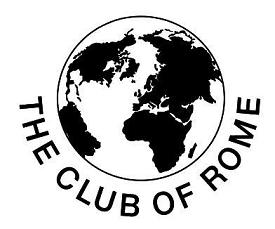 Friends: The globalists envision a world in which only they (the ruling elite) are able to bear children and to think for themselves, that is, to not be robotic mind controlled cyborgs- slaves! Right now they are ramping up the level of evil astronomically in every way! They seek to overwhelm national sovereignty via open borders, rigged "voting", mind control imposed via the controlled media and via Google/YouTube/Facebook/Instagram and other social media where they're using Artificial Intelligence to ban/ and block any and all information that interferes with their evil societal control agenda.
Please listen to this courageous Google Insider and stop using Google! Any time you use Google, you are being tracked, and profiled by NSA which seeks to monitor all of your actions and to control what you can view and read! Google has been exposed by this Whistleblower for their massive efforts to try to block President Trump's re-election in 2020 because he totally opposes this societal control agenda. They don't want you reading information like this, they are attempting to brainwash people via the controlled media so people don't know the truth about geoengineering, microwave radiation such as 5G, Smartmeters, vaccines, etc! They don't want you utilizing any of the information about DETOXIFCATIION that I am presenting here because it INTERFERES with their efforts to KILL and WEAKEN us! It INTERFERES with their efforts to mind control as they seek to usher in a Satanic takeover in which even our THOUGHTS are to be controlled as they seek to strip us of the last vestige of free will and all the RIGHTS enshrined in the U.S. Constitution!
Please examine this diagram, it explains the extreme importance of ingesting sulfur at least twice a day for Optimal Oxygenation, so that your cell membranes will be porous, permeable and not leathery so that an OPTIMAL amount of OXYGEN will FLOOD into your cells, pushing the toxins out, and binding with and chelating all the heavy metals we're breathing in which are causing a massive increase in cognitive problems including early onset Alzheimer's disease, and cancer! When you can flood your cells with oxygen you DISRUPT the elite's efforts to HIJACK your Natural Biology with the weaponized Parasites that they're spraying on us in the chemtrails! (These are biological weapons that utilize nanotechnology- they are literally growing radio antennas inside our brains and internal organs as they seek to turn us into cyborgs, and they have the technological ability to do this as you will see if you click this link!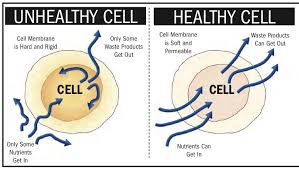 When the student is ready, the teacher will teach.....
Are YOU READY to jettison the long held mucoid plaue from the walls of the small intestine?
Don't you WANT to eliminate the leaching of toxins into your liver from this toxin filled mucoid plaque?
I can be reached by email and by jham@iahf.com I'd be happy to talk with anoyone who seeks to block the ruling elite from hijacking their natural biology, anyone who REFUSES to be turned into a Cyborg... 1-800-333-2553 H&W or jham@iahf.com