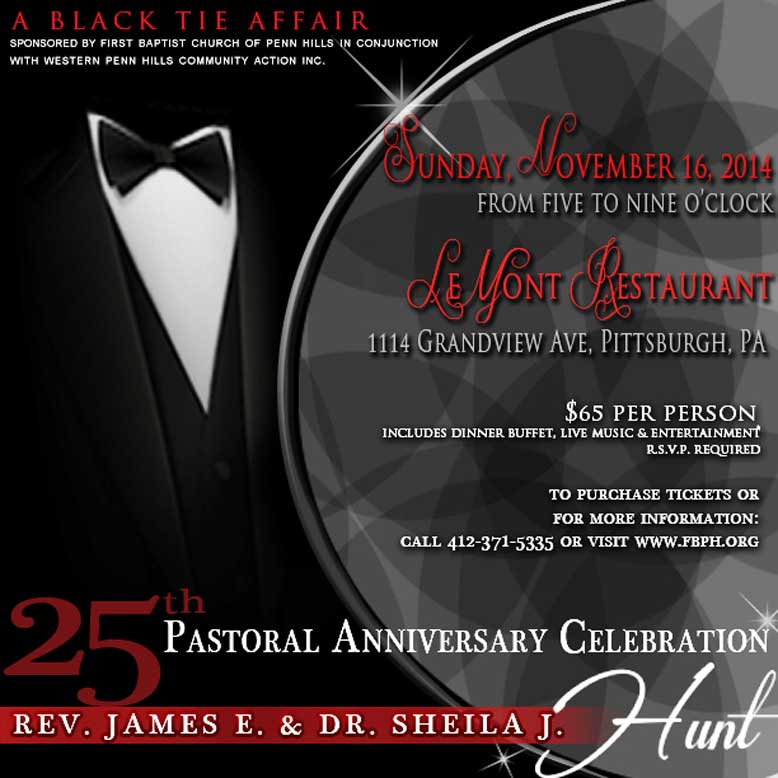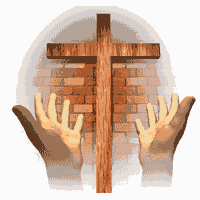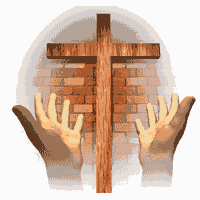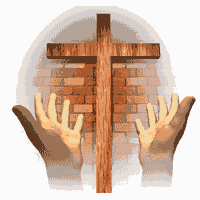 25th Pastoral Anniversary Celebration
Sunday, November 16, 2014
From Five to Nine O'Clock
LeMont Restaturant | 1114 Grandview Ave., Pittsburgh, PA
A BLACK TIE AFFAIR
We are celebrating our Pastors 25th Pastoral Anniversary and we are inviting you to this black tie gala at the LeMont Restaurant on Mt. Washington!!!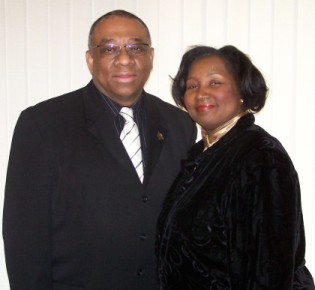 Rev. James E.& Dr. Sheila J. Hunt

TICKET INFORMATION
$65 PER PERSON
R.S.V.P. REQUIRED
TO PURCHASE TICKETS OR
FOR MORE INFORMATION
CALL 412.371.5335 OR VISIT
WWW.FBPH.ORG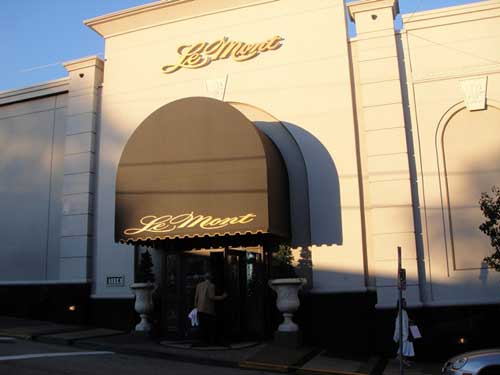 LeMont Restaturant | 1114 Grandview Ave., Pittsburgh, PA
Please contact Rev. Stan Holbrook, Ladina Anderson, or Dr. Julian Hunt for tickets. RSVP is required.
Call 412.371-5335 for tickets.