The early start of the bushfire season last week is a timely reminder to all of us that we live in a bushfire prone area and need to be prepared. Now is the time to prepare your property:
If you need more information, talk to your local Rural Fire Brigade. The Scotland Island Rural Fire Brigade will be having it's annual Open Day in conjunction with the Scotland Island Fair on Saturday, 28 October 2006 and invites everyone along to have a look at the Station and talk to members about how to best prepare for the threat of bushfire. We'll also be offering steak and sausage sandwiches, bacon & egg rolls, cold drinks and free farrier demonstrations.
More recipes from the island and the bays



The new Pittwater recipe book is now complete and is full of new and exciting recipes from people on the island and around the bays. The selection of the recipes has been difficult as we have had so many mouth watering dishes to choose from.

Thank you to everyone who has sent in their recipes and also to all the photographers who have sent us some beautiful photos of the area. The book is really unique and a useful addition to any kitchen as well as being a perfect gift for family and friends for Christmas.

All the proceeds from the book will again go to Scotland Island Kindergarten who continue to do such a wonderful job on the island.



A big thank you again to everyone who has helped to make it such a great book and a special thanks to Jane Kennedy and Adrian Matthews, without whom it would not have been possible.

I hope you all enjoy the book as much as I have being part of the team who put it together.

Rosemary

This book is a limited edition so to secure a copy you can pre order and pay now through www.pittwateroffshoretrading.com.au before it goes on sale to the public at the Writers Festival and the Scotland Island Fair.

Pre orders will be available for collection at the Kindergarten Stall at the Fair or after the fair at Scotland Island Lodge.

If you wish to have them posted out to you or pay by cheque contact Rosemary on 99793301 or email rhaskell@bigpond.net.au



Retail Price $25.00

10% discount for two or more books

Postage and Packing $3.00 per book
Pittwater Library talk about early Scotland Island
Bob Waterer, grandson of the "Queen" of Scotland Island, will trace his family links with the Island in a talk on Saturday, October 7, at the Pittwater Library , Mona Vale at 2 pm,

Bob has done a lot of research on his colourful family's background. His mother, four aunts and two uncles were all born on the Island and his aborigine great-great-grandmother had a fascinating history.

This should be of great interest to all Islanders and Bob has prepared printed texts from his research which will be available to all those attending. Don't miss it!

Leicester Warburton
The Wine Syndicate - Tasting Opportunity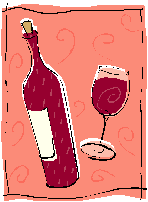 Once again, The Wine Syndicate is making available some wines for tasting prior to order and we'd like you to join us at Deryn and George's place on Sunday, 29 October between 4.00 - 6.00 pm (the day after the Island Festival).

The venue is the fourth house (and second boatshed) east of Bell's Wharf where we'll have a selection of great wines. Please bring a plate of nibbles and wine glass. Spread the word as we would like other interested people to come. Closer to the date, we'll circulate the order form and there will be spares at the tasting.
If there is anyone interested in face-painting at the Scotland Island Fair, please contact me on 0431 457 431 or email me at marionvdd@yahoo.com.au

I will run a little workshop for those interested.

Thank you

Marion van den Driesschen
Nominations for Pittwater Outstanding Community Service Awards

Do you know someone or an organisation who deserves recognition for their good works in

Pittwater? Then please nominate them for a Community Service Award!

Pittwater Council is now calling for nominations for its 2006 Outstanding Community Service Awards, which are presented annually by the Mayor of Pittwater to a Pittwater resident or organisation in recognition and appreciation of outstanding service to the Pittwater community.

Nominees must reside in Pittwater and must have demonstrated a special concern and outstanding commitment to the community through their efforts and support of local activities, either as a volunteer or as an employee. Organisations must provide a community service to Pittwater residents, but need not be based in Pittwater.

The person/organisation may be involved in any area of community activity including, but not limited to, community welfare, surf lifesaving, care of animals and bush regeneration.

Please note that people or organisations who have previously received an Award are ineligible for re-nomination.

Nominations may be made for the following categories:

• General (Individuals and organisations)
• Youth
• Bushcare

Nomination forms are available on the Pittwater website www.pittwaterlga.com.au under Our Council/ Community Services/Grants & Awards, at Customer Service Centres at Village Park,
1 Park Street, Mona Vale and 59A Old Barrenjoey Road, Avalon and at Mona Vale and Avalon Libraries. Nominations close Friday 20 October 2006.

Enquiries: Fiona Winter, Tel: 9970 1170

Strategic Vision for a Sustainable Pittwater 2030 Final Stage
A Call for Your Contribution
In November 2005 a Community Forum "Towards Pittwater 2030" was held as the initial stage in developing a "Strategic Vision for a Sustainable Pittwater in 2030". Five (5) key themes, a series of primary outcomes and many ideas were identified by the community as crucial to the future of Pittwater.

The next and final stage of developing this Vision is now underway and the community's participation is vital to the process. We invite you to join us in this important stage.

A core group of people from the community and business sectors is needed to participate in the series of workshops that will be facilitated by Peter Cuming, Managing Director of Sustainable Futures Australia, one of Australia's leaders in planning for sustainability.



If you're particularly passionate about Pittwater's sustainable future please consider registering in our "Core Group" for the full day on Friday. Otherwise you are welcome to attend one or more of the workshops over two days.

Friday's Sessions: A unique planning tool called 'The Planning Web' will be used to develop a range of strategies and actions, review and confirm goals and develop and identify partnerships to help achieve them.

Saturday's Session: Outcomes from Friday's sessions will be brought together and worked into a draft vision.

Friday 10 November 2006 Saturday 11 November 2006


Core Group: 9.30am - 4.30pm or Session 4: 9.30 am - 12.30 pm
Session 1: 9.30am - 12.30pm
Session 2: 1.30 pm - 4.30 pm
Session 3: 5.30 pm - 7.30 pm

The workshops will be held at Mona Vale Memorial Hall in Park Street, Mona Vale.

Please register with Kylie Llewellyn by email: kylie_llewellyn@pittwater.nsw.gov.au or phone: 9970 1107 or fax back the enclosed flyer to 9970 1288 by Friday 22 September 2006. Closer to the event more detailed information will be forwarded to you.

We look forward to working together with you for a 'Sustainable Pittwater 2030'.
Painting Apprenticeship on Scotland Island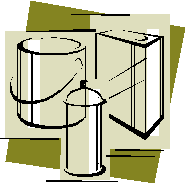 Our Scotland Island based painting and decorating business requires a young person to start painting apprenticeship.
Great opportunity to learn a trade and live and work locally contact Jeff Hewes 9997 3330 mobile 0417 744 544


Tickets for Writers Day - Saturday 14 October - which kicks off our exciting Scotland Island Festival - can be bought online - just go to the website. www.scotlandislandfestival.org and head for Writers Day and How to Book/Pay.
Scotland Island holds Second Biennial Writer's Festival
FEATURING LOCAL AND NATIONALLY RENOWNED AUTHORS

The Scotland Island Festival will hold its second biennial writer's festival on Saturday 14 October 2006 featuring local and nationally renowned authors.



Local writers speaking on the day will include Susan Duncan author of Salvation Creek; Edna Carew, author of Paul Keating, Prime Minister; and Nettie Lodge author and illustrator of more than a dozen children's books.


Other participating writers include Peter Corris author of Fred Hollows, John Bryson author of Evil Angels and award-winning journalists Eric Campbell and Sheryle Bagwell.

The writers and publishers will talk about what sells, what people want to read, what publishers look for and how they market their books.

See program details and book tickets online: www.scotlandislandfestival.org

For further information contact:

Edna Carew
0412 270 497
edna.carew@bigpond.com
A HUGE thank you to all those enthusiastic volunteers who signed up to help out in the biennial 2006 Scotland Island Festival! We will be getting in touch with you soon. If there are any other potential volunteers we didn't reach please go to the website www.scotlandislandfestival.org and sign up.



Calling all STALL HOLDERS! The details for stallholders are now all on the website too so if you want to have your own stall at the festival please download a form from the web.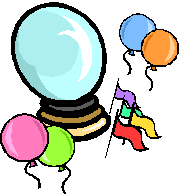 Thank you also to all our amazing sponsors who are funding us to put on such a great array of events this year including Festivals Australia, PMC Hill Real Estate, Allen and Unwin, Scotland Island Lodge, Island Films, Newport Artworks, Style Communications, Sydney Wine Merchants, Jack Hodgson Consultants, Pittwater Earthworks, Pittwater Enterprises, Barrenjoey Timber, Pittwater Council, Printhie Wines.

If anyone else would like to help us out with cash or kind or you have a friend, cousin or contact who would, we still need lots of sponsorship for FAIRDAY so get in touch with Denise Catt 99993721 ASAP if you can donate cash or services
Request for help from Scotland Island residents..

My name in Craig Cooper and I am a small film maker based in Launceston, Tasmania, which incidentally, I discovered via 'google' is the only other place apart from Scotland Island to have any form intelligent life on the planet.


I am seeking accommodation for myself on your beautiful island between 02 Nov 06 and 06 Nov 06 as I have 2 entries in the H2O 360 Film Festival and wish to not only be a part of this wonderful event but to see, feel and taste the excitement.

I am willing to pay – but after the cost of bribing the officials to let me actually leave Tasmania and the submarine trip to the big island, and then the cost of a ride on the big silver thing that flys without flapping its wings, there is not millions left in the kitty. – A little about me? I am a left handed 46 year old semi house trained male artist. I draw, paint and pastel but my first love is photography and film making. I have my own website that people can visit to see my art and read stuff other people have written about me. www.cc-art.com.au (I take no responsibility if their judgement is flawed because I paid them to only write good stuff).

Please help I am willing to provide prison style accommodation in return if you wish to visit Tasmania during the term of your natural life.

Please contact me via ctcooper@gmail.com or on 0409 550 323
Zonta - Presentation Dinner

Zonta Club of Northern Beaches invites you to a Presentation Dinner with guest speaker Susan Jones
International Women's Aid Program, Project Five O

Susan is Chair of Business and Professional Women (BPW) International Projects Committee and their representative on Project Five O, a coalition of five international women's organisations —

Zonta International, BPW, Soroptimist International, University Women and International Council of Women — which supports vocational training for women and girls in developing countries. Susan will speak about her work with Project Five O international projects and her experiences at the United Nations. She will discuss the latest Five O advocacy project supporting the UN Secretary-General's study on violence against women to be distributed to the United Nations General Assembly in October 2006.

Presentation of Study Grants sponsored by Dee Why RSL Club Manly Warringah Community College and Zonta Club of Northern Beaches

Woman of Achievement Award 2006 celebrating 100 years of Warringah Council

Dee Why RSL Club
Friday 27th October 2006
7pm for 7.30 pm – Dinner $40

Parking from Clarence Street, Dee Why Enquiries to Tricia Haines 9918 8569 - RSVP by 20 October 2006

Zonta International is a worldwide service organisation of executives in business and the professions working together to advance the status of women through service and advocacy.