W
aste Management & Recycling Exhibition and Conference for South-East Europe
5-7 April 2016, Sofia, Bulgaria, Organizer: Via Expo
We are glad to introduce some of the speakers and exhibitors at Save the Planet 2016. 
According to them South-East Europe is an emerging market for advanced waste processing and recycling technologies.
 

 

 

South-East Europe has a Huge Potential in Waste Management Sector

Interview with Nadine De Greef, Secretary General of FEAD, European Federation of Waste Management and Environmental Services

For the first time, a FEAD representative will take part in the SEE Conference 'Save the Planet'. What do you think for the progress of the countries in Southeast Europe in the field of waste management?

FEAD is the European federation representing the private waste and resource management industry with our membership covering 20 European countries. 

When looking at Southeast Europe, we see that there is still a lot of work required. At the same time, huge potential lies beneath. 

Bulgaria is still landfilling most of its waste, however the efforts to promote more recycling, for example on packaging waste, prove that the country is on the right track. 

To read the full interview, click

 

here
EXHIBITION  
 

 

Interview with Arthur Kleissner, Senior Sales Manager 

Dear Mr.

Kleissner

, Lindner-Recyclingtech participates for the 2

nd

 time at 'Save the Planet' within the Austrian Pavilion. What goals do you want to achieve through your participation?

The goal is to get in contact with new customers and potential professional partners. 

What products will you present at the exhibition and what areas do your solutions find application in? 
We will present our shredders and systems for waste management and SRF, but will not have machinery on site.
What kind of potential partners you would like to meet at your stand?
Our potential customers come out of the business waste management and from the cement industry.
Do you have a partner network in South-East Europe and how you will develop it in the future? According to the special legislation in Bulgaria concerning waste management, we are looking for professional partners. 
 

 




Swiss Quality Treatment of Biowaste

Interview with Peter Stämpfli, Hybag Biogreenline AG

 

What marketing goals do you hope to achieve through your participation in Save the Planet?

We aim to establish contacts with potential future clients.

 

What products will you present?

Separation ham

mer mill and other products for treatment of organic waste from food production. 

To read the full interview, click

 

here
 

 

 

 

Еurotools is looking business partners in SE Europe

Interview with Peter Ondečko

 

Dear Mr. Ondečko, what motivated you to take part in Save the Planet?

We have clients Europe all over Europe, in Australia, New Zealand, Africa, North America but very few in 

South-East Europe.

 

What kind of products will you present and which industries are they used in?

We are going to present our wide range of products used mainly in the recycling business: industrial knives, 

blades and spare parts used in the following industries: recycling, woodworking, pulp and paper,

metalworking, rubber, tobacco.  

To read the full interview, click

 

here
PARTNERS
ZIP is a monthly professional journal, simultaneously engaged in the issues of waste management, environmental protection and the utilization of renewable energy sources, and as such, uniquely in Hungary.

www.zipmagazin.hu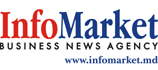 Moldovian News Portal  

www.infomarket.md
 

 

Organizer: Via Expo Ltd. 

T

+359 32 512 900

   E

office@viaexpo.com

  W

www.viaexpo.com