Following on from the release of their breakthrough debut EP 'Mouth Full Of You' last year, a collection that cemented them as one of the finest emerging shoegaze outfits of the moment as well as garnering support from Steve Lamacq at BBC 6Music, Swedish trio Spunsugar now return with their highly-anticipated debut album 'Drive-Through Chapel', out now via Adrian Recordings.
"A significant chuck of the trick to making good shoegaze is getting the blend of sugar and steel exactly right, and that's something they've nailed"
1. Jawbreaker
2.

Happier Happyless


3. Where You Run Through
4. Belladonna
5. Time Enough At Last
6. Video Nasty
7.

Run


8. Dial Up Tone
9.

Native Tongue


10. I Shouldn't Care
11. Wishes
"Spunsugar has it going on! Drive-Through Chapel furnishes coagulated layers of luscious, glazed shoegaze gilded with subtle suffusions."
Guitar Girl Magazine
"Spunsugar shines bright despite the harrowing subject matter."
The Line of Best Fit
"While its beginning is hypnotic, the song also crests into the harrowing edges of darkgaze. This varied approach is perfect in describing the false deities we follow, who occupy our dreams, and who influence our decisions. It is the mixing of the real with the surreal, where we can no longer determine truth from fiction."
THE REVUE
The outfit's first full-length outing sees them take on the dark and pulsing nature of the post-punk sound and deliver it through a completely new and diverse contemporary lens. Produced by Joakim Lindberg at Studio Sickan, Malmö, who has filled it with a rich and textured atmosphere running the length of this new collection, 'Drive-Through Chapel' sets itself as one of the most thunderous and anthemic offerings in the Adrian Recordings catalogue.
Two out of three members of the trio Spunsugar, Cordelia Moreau and Elin Ramstedt, befriended one another in a small town outsider clique at age thirteen. Their individual music tastes, Cordelia's twee-pop, jangle and grunge and Elin's metal, hardcore and post-rock blended into a mutual love for shoegaze, noise rock and dream pop. At age fifteen they started a four piece band, Elin on lead vocals and rhythm guitar and Cordelia on drums. They discovered that they thrived when writing music together. But even when the band split up, they continued to write songs.
Fast forward to post upper secondary school. After months of hardly speaking to each other, they both ended up in Malmö. After not writing music together for five years they recorded two lo-fi songs in Cordelia's student apartment and it was as if no time had passed. They looked for a rehearsal space and within weeks they recorded a demo. But they wanted a real live bass player. Cordelia had recently bonded with a university classmate over guitars and they decided to send him a copy of the demo and asked if he would like to come play with them. Felix Sjöström became an intrinsic part of the project immediately. With his influence, their sound became more distinguished, all of them bringing different inspirations to the songs. Now they all have prominent roles within the band but they are also, fundamentally, friends.
Spunsugar are works at a faster paced than a lot of their shoegaze peers and accompanied by electronic drums. They are more often compared to Curve, Swervedriver or Ringo Deathstarr rather than the likes of Cocteau Twins or Slowdive. Although heavy on effects, nothing is hidden within the music, including the lyrics. The lyrics are heavy with pop cultural references, stemming from Cordelia's love for obscure genre films. Often driven by riffs rather than soundscapes, they focus equally on having a prominent bass as well as prominent guitars.
"We call ourselves an alternative rock band with shoegaze influences. Sound wise, imagine if Alternative Nation on MTV 1997 and a drum machine fall into a cotton candy machine. The cotton candy wheel breaks and derails. We grew up farmer offsprings, bible belt kids of fundamentalists and trailer trash in small towns of Sweden. These are our references and this shapes our sound." – Spunsugar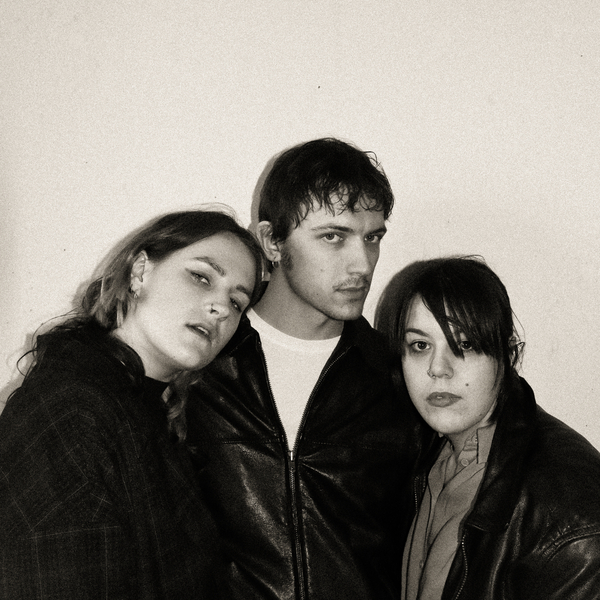 Adrian Recordings

magnus@adrianrecordings.com
www.adrianrecordings.com

ALICE BOMAN ALEXANDRA BERGER ANDREAS TILLIANDER BITCH HAWK BJÖRNS VÄNNER BOEOES KAELSTIGEN DAVID & THE CITIZENS DAVID FRIDLUND DEN SVENSKA TYSTNADEN DMITRY FYODOROV DÖDEN EDDA MAGNASON EMIL JENSEN FAMILJEN HENRIC CLAES HEY ELBOW JONAS LUNDQVIST LAAKSO LATELY LA LA MARCUS CATO MARCUS NORBERG AND THE DISAPPOINTMENTS MEDBORGARBANDET MF/MB/ OLD POIZON_SW3 PRINTER RA SHARIF SHE'S WILD AGAIN TONIGHT SURF PHILOSOPHIES SVART KATT THE BEAR QUARTET THE FINE ARTS SHOWCASE THIS IS HEAD ULF STURESON VED YAST NEED FOR SPEED BO MEHR BOB HUND SPUNSUGAR JH3 WHOMSOEVER TOI LET