This Is Head, who just took home "pop of the year" award from Swedish National Radio, beating nominees such as Robyn and Radio Dept, just increased their busy tour schedule this summer with one of Europe's largest festivals, Roskilde (headlining acts M.I.A, Bright Eyes, PJ Harvey and many more). The Malmö kraut meets disco outfit is also today releaseing a new vinyl 12" including a new track called "De Trop" and 2 remixes.
"De Trop" is the first track not named with a chronological number. It's a tossing, tangling, beautiful groovy piece; head nod music.
Download and feel free to blog it, DJ it and enjoy it.
Support us by buying it: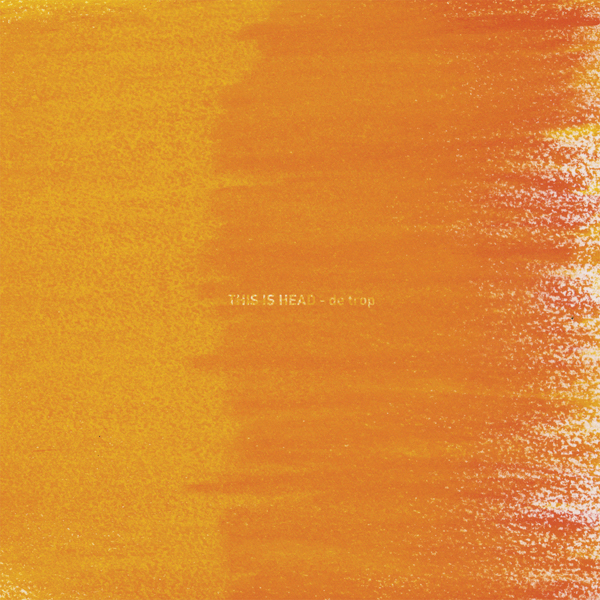 The other remix is a remix of a never-to-be-released acoustic studio version of "0007". The acoustic recording session This Is Head made was more interesting in theory than in practice, but when the wizard of Naima, Hans Appelqvist, put his magic spell all over it, it turned to something springing from a Indian vampire cult.
The original of "0007" is featured on This Is Heads debut album – 0001 - now spreading around the globe with releases and excellent reviews in territories like Italy, Spain, Canada, USA, Germany, Austria, Switzerland, Denmark and more. The indie way.
This Is Head on tour:
2011-05-20 Babel – Malmö (S)
2011-05-28 SPOT Festival - Aarhus (DK)
2011-06-03 Siesta - Hässleholm (S)
2011-06-29 Roskilde festival – Roskilde (DK)
2011-07-05 Liseberg - Göteborg (S)
2011-07-14 Hultsfredsfestivalen - Hulstfred (S)
2011-07-22 Debaser Slussen - Stockholm (S)
2011-07-23 Trästocksfestivalen - Skellefteå (S)
2011-07-30 Emmabodafestivalen - Emmaboda (S)