---
Contents
---
Gwyn's

Illustration
'Necessary Skills'

To download a full version of this months image ready for printing, just click on the image.










You can contact Gwyn Perkins by email at g.perkins@gwyn.com.au





---
| | |
| --- | --- |
| | SIRA News |

Scotland Island Roads & Drainage
Subcommittee Progress Report No 1, July 2013

Following the recent heavy rains which played havoc with our roads, the SIRA Roads & Drainage Subcommittee did a road 'audit' of the damage and has submitted to Council a list of locations that need immediate maintenance.

Although the Island has benefitted from a large share of Council's maintenance budget in the past two years, that budget remains woefully inadequate, so road maintenance remains an issue. Since maintenance works are temporary measures, usually addressing emergency situations, they are not done to engineering designs; however the maintenance crews are now taking special care to address drainage problems, thus providing longer-term benefit than many earlier works.

Council has also begun a capital works program for Island roads (see Background below). In the first two years of the program, the following works have been completed:

38 Thompson Street (at Harold Avenue): drainage pit and headwall;
50 Thompson Street: drainage culvert;
Harold Avenue at Richard Road: drainage pit;
78 Florence Terrace (S of Elsie Street): drainage pit;
115 Florence Terrace (at Elsie Street): drainage pit;
101 Florence Terrace (S of Eastern Wharf steps): drainage pit;
46 Florence Terrace (S of Pathilda Reserve): drainage pit.
All these projects were surveyed and engineering designs were prepared prior to work.



Background



In July 2011, after many years of consultation and negotiation, Pittwater Council approved the Scotland Island Stormwater Management Strategy, the Scotland Island Road Reserve Management Strategy, and the Road Reserve and Stormwater Management Implementation Plan, which together comprise the Scotland Island Roads and Drainage Masterplans (view the documents online, here). This set the stage for future improvement of our roads with the consequent improved safety of travel and the reduction of siltation into Pittwater.

The Implementation Plan cost estimates came to $19.1 M (AU$ 2011). Current funding from Council, derived from the Special Rate Variation (also approved in July 2011), provides $100,000 (AU$ 2011) per year for 10 years. While we are lobbying for additional significant funding from State and Federal sources, we are at present severely constrained by this level of available funding.

In consultation with Council, SIRA Roads & Drainage Subcommittee recommended that within the budget constraints, highest priority should be given to addressing drainage issues and ensuring proper engineering design for all capital road works. Council staff accepted these priorities and has consulted regularly with us to identify specific works for funding each year.

We would welcome comments and suggestions from the community; please contact sirac@sira.org.au


---



Proposal for the Management of Cargo Wharf Road and Leahvera Reserves



A process is underway for Council to undertake a land survey to determine the boundaries of the Cargo Wharf Road Reserve and Leahvera Reserve. This will open the way for ground works, maintenance and on-going management of the reserves.

When the survey is completed and in hand, the Parks and Reserves Working Group, on behalf of the SIRA Committee, would like to hold an on-site community forum to discuss proposals for managing the reserves.

The ideas/suggestions gathered at the forum will be consolidated into a set of options to canvas community support for a plan prior to any final proposals being submitted to Council for review.

For more information, please contact Sue Dickson, team leader of the Parks and Reserves Working Group.


---

The New Community Hall Kitchen

Have you seen the Scotland Island Community Hall's new kitchen? The renovations include more storage space, a Zip hydrofoil instant hot water system, a dishwasher, a range hood, and an added handwashing sink.

We invite community members to inspect the hall and we encourage its use as an affordable venue for parties, meetings and functions. Details of fees and conditions are available on the Scotland Island Website at http://www.scotlandisland.org.au/living/community-services/community-hall



A new café on the island?



In previous years, a café to benefit island and non-island causes was run by volunteers once a month, but was ended because of hygiene and safety requirements from Council. Our new facilities now meet those requirements. SIRA would like to invite expressions of interest from individuals or groups who are interested in running a café again, either for charitable purposes or for profit. A condition of a profit-making venture would be that a percentage of takings would need to be donated to SIRA for distribution to island services such as the kindy, the fire brigade, or festivals.

If you would like make a submission, please contact the Hall Coordinator, Carol Floyd, on floydcbg@ozemail.com.au



---

Scotland Island Rural Fire Brigade

FIRE BRIGADE NOTICE



SCOTLAND ISLAND PILE BURN AND HAZARD REDUCTION




SUNDAY, 4th AUGUST



The fire brigade will be conducting small hazard reduction and environmental protection burns.

When:
Sunday 4th August from 9:00am.


(Weather permitting)



Where:
These burns will be restricted to land reserves adjacent to the fire shed and above the kindergarten.

Please be advised that there may be smoke and traffic hazards while works take place.

Should you require further information, please contact:

Captain Ian White 0400 600 958
Senior Deputy Captain Tim Byrne 0416 003 205



---
Pink Water Taxis Service Back to Normal !
Normal service has been resumed.
Very many thanks to all for bearing with us while we got ourselves sorted out.
Hours are back to being Sun & Mon 0600-2200 and Tue-Sat 0600 to midnight.
Yours aye - Rod, Alex & Dave

---
Artspace Rouge Open Studio

---
Marg Molloy WOW Lunch


Update



Hi everyone,

Sincere apologies for the delay. We were greeted with a lovely sunny day for our June WOW get-together at "Nunyara" to celebrate the achievements of Marg Molloy OAM who graciously regaled us with her Australia Day 2013 speech as guest-speaker of the National Council of Women at Parliament House.

Marg was resplendent in her lovely suit and hat and appeared relaxed as she entertained us, before enjoying a delicious lunch with everyone.

Thanks again to Marg for welcoming us to "Nunyara" and to everyone for supporting the event and for your generous lunch offerings.



(Photos courtesy of Kathy James)





September WOW meeting at Antonia Kitching's - date TBA.





---
Letters to the Editor



Jenny Frazer SIRA Submission



Hi everyone,

I recently attended the last SIRA Committee meeting to make a submission (click here to download pdf) and for those who were unable to attend, I would really appreciate any feedback, (positive or negative as long as it is expressed respectfully) to my email address as follows:

jenny_frazer@hotmail.com

Cheers
Jenny Frazer


---

Come Support Nettie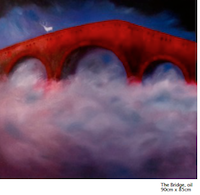 Dear Friends,

As you may know, our beloved artist, Nettie Lodge, is having her next show Saturday August 17th, and she needs our support.

If you or someone you know (preferably rich art collectors!) would like to attend this exciting event, please forward this email to them - invite attached.

Please come and show your support for all the effort that Nettie has put into her work, all the beauty that Nettie paints, and all the generosity that Nettie always returns to us one hundred fold - plays, readings, art, invitations of any kind, cards, book illustrations - she is unhesitating in giving her time.



Preview Opening August 17





10-30 August 2013



Soho Galleries
Corner of Crown & Cathedral Sts
Sydney NSW Australia
(612)9326 906
art@sohogalleries.net

LET'S HEAR IT FOR NETTIE!

CHEERS,
Jess Rosman


---

Pittwater High School Captain - 2014




Ryan Marshall, son of Melanie and John, has been elected school captain of Pittwater High School for 2014.



This follows in the tradition of many offshore students who have attended PHS.

Maybe it's the water, maybe the food or perhaps the freedom that offshore kids enjoy. Whatever it is it is great news for all of us that live in Pittwater.

Congratulations and Best wishes

Paul
'Caloola'
Elvina Bay
Australia
M: +61403442764



---
Woody Point Yacht Club
The Commodore's Cocktail Party, August 10
You have been invited to the Palace
to dine with the Queen
Join the rich and famous
Woody Point Yacht Club presents
"THE COMMODORE'S COCKTAIL PARTY"
To be held at B.Y.R.A. on August 10th
Theme for the evening
"The Great Gatsby"

---

Local Council Notices

Island Vegetation Collection - Monday August 5



Please put your material out as described below, and further in attached brochure and the Pittwater Offshore Directory – BY SUNDAY, AUGUST 4

A maximum of 2 cubic metres of vegetation for each household
Leaf litter, grass clippings and prunings TO BE PLACED IN HARD SIDED CONTAINERS
Branches to be no longer than 1.2m and BUNDLED AND TIED TOGETHER WITH TWINE
No plastic, hessian or nylon bags
No cardboard, foam or polystyrene boxes
No soil or untied bundle
Any material not complying with collection guidelines will be left on the road side for residents to arrange private collection.

Vegetation Brochure.pdf


---
Free Child Restraint Fitting at Flying Fox Park



Pittwater Council together with Roads and Maritime Services invite Pittwater parents and guardians to a free child restraint check on Thursday 15 August.

The safety check provides peace of mind that your child's car restraint, harnesses and/ or booster seats are correctly anchored and fitted. The free check will take place at Winnererremy Bay car park, Mona Street, Mona Vale between 9.30am and 2.30pm on Thursday 15 August.

Legislation requires that children younger than six months must be secured in a rear-facing restraint and those between six months and four years of age must be secured in a restraint which can be forward or rear-facing.

Children aged between four and seven years must be seated in a forward facing restraint or booster seat.

Pittwater Council's Road Safety Officer Michelle Carter said the restraints would be checked by an authorised restraint fitter, who is authorised to fit and check only those seats that meet the Australian / New Zealand Standard 1754.

"They will also be able to fit new car seats or turn rear facing seats to the forward facing position.

Ms Carter said that the free check of car restraints did not include the cost of any new equipment required to make restraints safe and only direct guardians or parents of children were eligible for the service.

"The service is free. However, bookings are essential and can be made by calling Council on 9970 1196," added Ms Carter.

Residents are also reminded that legislation requires children under the age of seven should not be seated in the front seat of vehicles, where there are two rows of seating or more. For more information on the new child restraint laws visit:
www.roadsafety.transport.nsw.gov.au/stayingsafe/children/childrestraints

Bookings will only be taken for Pittwater residents. Warringah residents should contact 9942 2447, and Manly residents can call 9976 1619 to ascertain the next child restraint fitting day for their respective areas.

Media contact: Michelle Carter, Pittwater Council Ph: 9970 1196


---
Free Movie Night at Mona Vale Library



Relive some memorable moments with the classic movie To Kill a Mockingbird at Mona Vale Library this winter.

Residents of all ages are invited to attend the free screening on Wednesday 7 August from 7pm.

The movie is based on Harper Lee's Pulitzer Prize winning book of 1961.

Atticus Finch played by Gregory Peck is a lawyer in a racially divided Alabama town. He agrees to defend a young black man who is accused of raping a white woman.

Many of the townspeople try to persuade Atticus to pull out of the trial, but he decides to go ahead.

Seen through the young eyes of Scout and Jem Finch, the story explores with rich humour and unswerving honesty the irrationality of adult attitudes towards race and class in the Deep South during the 1930s.

The conscience of a town steeped in prejudice, violence, and hypocrisy is pricked by the stamina and quiet heroism of one man's struggle for justice—but the weight of history will only tolerate so much.

Mona Vale Library's Manager, Cathy Howie said the movie nights are guaranteed entertainment. "They are also a great way of reminding residents of our extensive DVD collection that can be borrowed free of charge!"

Ms Howie reminded residents that the library is more than just a place to borrow books. "It's a community facility where people can go to learn, listen to authors, read, access the internet or simply meet and enjoy a movie together."

Bookings for the movies can be made at the front desk at Mona Vale library or by phoning 9970 1600.

Refreshments will be available for purchase during the screening.



---
Pink Floyd - Dog Side of the Moon
'Encore for our Friend'
23-24, 30-31 August from 7:30pm
We weren't going to issue tickets for "The Dog Side of the Moon" and were
going to have it as '$20 at the door'. However, there has been a large
number of inquiries for tickets from people who don't want to risk not
getting in.
Fair enough, we still won't sell tickets, but will take your booking in one
of three ways:
1) Facebook:
Join the event you are planning to attend - if you are bringing
non-facebook friends, please add a comment to the event.
23/Aug -
https://www.facebook.com/events/643463309016750/
24/Aug -
https://www.facebook.com/events/155223051327504/
30/Aug -
https://www.facebook.com/events/530005137057158/
31/Aug -
https://www.facebook.com/events/429443163819727/
Feel free to invite your friends to the event that you are joining. If
your friends are not on Facebook, leave a message on the event site.
2) eMail:
theflamingdoghouse@gmail.com
3) Talk to one of the band
Looking forward to seeing you there!
Scotland Island Community Hall
23-24, 30-31 Aug 7:30pm
B.Y.O.
If you missed it last time, don't miss it this time. If you saw it last time, you'll want to see it again.

---




AUTHOR TALKS





She is Heavy She's My Mother




By Jan Carroll



A Catholic boarding school in the 40/50s and parents who had everything - what could possibly go wrong?! The author writes of the dilemma of a daughter who is caught in a relationship with a mother whose alcoholism turns progressively worse.

Jan Carroll grew up in Elizabeth Bay/King Cross area of Sydney and went to a Catholic boarding school. Her grandfather was E.J. Carroll, producer of early Australian silent films. He built the magnificent Prince Edward Theatre, which became Jan's home away from home when her mother was too drunk to care for her.

This is Jan's first book.

Date: Thursday 15 August 2013
Time: 6.30pm
Venue: Mona Vale Library
1 Park Street, Mona Vale
Cost: $8 Adults
$6.00 Concession - Pensioner and Students
(passes must be shown)
Phone: 9970 1600
Bookings essential!

FREE FOR SCHOOL STUDENTS


---
The Boy Colonel



by Will Davies



This is the sad and tragic story of a gallant, highly decorated and promising young man named Douglas Gray Marks.

Known as The Boy Colonel, Lieutenant Colonel Douglas Marks, was the youngest battalion commander in the Australian Imperial Force. He was highly regarded not only as a future military commander, but as a business and community leader. Sadly in 1920 Douglas drowned at Palm
Beach while his young nephew and fiancée looked on.

Will Davies is a historian, writer and filmmaker.

He is the acclaimed author of In the Footsteps of Private Lynch and Beneath Hill 60 as well as editing Somme Mud: The war experiences of an Australian infantryman in France 1916-1919



Date: Tuesday 20 August 2013




Time: 6.30pm




Venue: Mona Vale Library




1 Park Street, Mona Vale




Cost: $8 Adults




$6.00 Concession - Pensioner and Students




(passes must be shown)




Phone: 9970 1600




Bookings essential!





FREE FOR SCHOOL STUDENTS





---
Reunited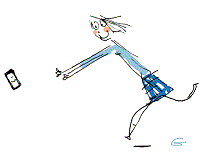 Some nice people live around here !



To the kind person who handed in daughter Georgia's phone and to the Mini Mart management who looked after it until they were reunited, Thank you so much.


Gwyn Perkins




---
Can anyone Help?
History of the house at 33 Richard Rd, Scotland Island



Can anyone help with information about this house

?

I am keen to find out as much as possible about the small house located over looking "Bills Bay", opposite the Church Point Car Park, midway between Bell and Carols wharves.

Does anyone know how long there has been a house on this site?

It is said that the building might have originally been the old Bayview (Pittwater) Post office/store or the old Church Point post office /store
Can anyone confirm if this is correct and if so which building was relocated and when/which year was it moved?

Does anyone know which year was the building was clad with shingles and whether has it ever been fibro or weather board?

Any information at all about the history of the property, and or the building, anecdotes etc. would be of great interest to me. Also, could you let me know if you know any of our older residents who may not have access to the SIRA newsletter but may know the history of this house?

I am happy to be contacted by email: btink@gmp.usyd.edu.au,
Mail: 53 Artarmon Rd, Willoughby

Thanks and looking forward to hearing about this house
Barbara Tink



---
Wanted





Treadmill Wanted


Looking to purchase a treadmill in good working condition.

Call Peter Shelley
0407 379 666


---

Nanny / Carer Wanted

Looking for fun, experienced carer for happy, energetic 1-year old boy.
Minimum 4-hours per day.
Either Tuesday, Thursday or Friday.

Phone Kirsty Bush
0405 110 564



---
---
The Local Guide
Community Information
Scotland Island Web Site

www.scotlandisland.org.au

What's On in Pittwater - Self Editing Event Calendar

click to go to the Calendar

Scotland Island Community Vehicle -

0404 103 700
Number, Usage & Charges

Scotland Island Rural Fire Brigade -

9999 4404
http://www.sirfb.org.au

West Pittwater Rural Fire Brigade

- 9997-3795
www.westpittwater.rfsa.org.au

Offshore Photo Gallery

offshore gallery
Scotland Island Residents Association (SIRA) Membership Application

- click here to download
West Pittwater Community Association (WPCA)

- http://www.wpca.org.au
Scotland Island Water


SI Emergency Water Contacts and Guidelines for water: click here for information and contacts
Scotland Island 'Water Agreement' - click here to download
Scotland Island Children's Centre

- (SIOCS - Scotland Island & Offshore Childrens Services)
Catherine Park (Long Day Care Service) 7.30am - 5.30pm (Tues, Weds, Thurs & Friday)
Other services include: School Holiday Programme / Facility & Equipment Hire
For information call 0

2 9979 7856

or email: siocs@comcen.com.au
Scotland Island Community Hall Bookings:

Kez on 9999 4092 or kezborthwickbolton@gmail.com
---

Transport
---
Real Estate
---
Services, Clubs & Accommodation
---
Island Classes (Fitness, Dance, Art etc)
Pilates, Meditation and Group Fitness with Patrice

- 0406 483 036 patrice.corrie@gmail.com
Art with Max

- Watercolour classes. Phone Max on 9997 4527
Art Classes

- drawing and painting in oils, acrylics and mixed media- Marion 9979 3993 or 0431 457 431
@ Nathalie's Table - Cooking Classes

- Nathalie - 9999 4449
Dru Yoga

- Tuesday 9.00 to 10.30 Tuesday morning - Phone Katya on 0414 187 916
Dynamic Yoga

- Saturdays from 9am - 10.30am 0402 752465 nadineomara@gmail.com

---
Groups
Gurdjieff / The Fourth Way

- Call John on 9979 5584, Marion on 9979 3993 or Anne on 9999 3478
Green Group For Catherine Park

- Run by SIOCS - Emmie Collins on 0405 330 781
WOW - Women on Water

- meets 4 times a year - Jenny Frazer 0410533728 / 99994460.
Parents & Kids Groups Playgroup

- Run by SIOCS - email Emma trysemz@tpg.com.au
Scotland Island Players

- contact Bob or Kez on 9999 4092
Catherine Park Bush Care Group

, 2nd Sunday @ 9.30am, Sharon Kinnison @ 9997 6017
Elizabeth Park Bush Care Group

, 1st Saturday @ 9 am, Bob Bolton @ 9999 4092
Island Thinking Group -
Roy Baker, 9999 6891, roybaker99@yahoo.com
Offshore a capella choir

– Saturdays at 2:30 pm, SI Community Hall. Call CB on 9997 2035.
---
Government Organisations
---
Airlines, Buses and Railways
---
Weather
Scotland Island Tides, Moon phases, Sun rise & set
Local Weather Forecast

Radar weather for Sydney (128k circle)
---
Emergency Contact Numbers
ALL EMERGENCIES (Police - Fire - Ambulance)
000
Police Assistance Line & Information
13 1444 or 9281 0000
Broken Bay Water Police
9910 7899 or 0412 162 093
Marine Rescue Broken Bay - Weekend

(

02) 9999 3554 - (02) 8411 1121



Marine Rescue Broken Bay - VHF Radio channel

VHF Radio Channel:

VHF 16


27MHz Radio Channel:

86 or 88



Scotland Island Rural Fire Service
9999 4404
Elvina Bay Rural Fire Service


9997 3795



Lovett Bay Rural Fire Service


9979

1612



Mackerl Beach Rural Fire Service


9974 1162



Headquarters Terrey Hills


9450 3000



NSW Fire Service General Information 9265 2999
9265 2999
Rural Fire Service General information
9450 3000
State Emergency Service, Warringah/Pittwater SES
13 25 00 9486 3399
National Parks & Wildlife Service: 000, general information
9457 9322
Dept of Community Services: general information
9977 6011
Sydney Water
132 090
Energy Australia
131 388, (ah) 131 909

---
Join SIRA
You can now join the Scotland Island Residents Association by
clicking here.
Please print the page and return the completed form to SIRA at this address:
The Treasurer, SIRA, PO Box 70, Church Point 2105.
Please NO CASH.

Contact SIRA at
sirapittwater@gmail.com
Join WPCA

To join the Western Pittwater Community Association, contact Michael Wiener at
m2wiener@bigpond.net.au
---
Archived Newsletters


A complete set of past electronic newsletters since May 2000 can be found and read at https://ymlp.com/archive_gesgjgm.php or by clicking here or by visiting the Mona Vale Library.

The Island website is at www.scotlandisland.org.au


---
To Contribute


If you would like to contribute to this newsletter it's easy!. Send an e-mail to the editor (editor@scotlandisland.org.au) or by clicking here. Type your contribution (100 words or so would be fine) and assuming it is of general interest to the community, does not include matter of a political nature and is not offensive, it will appear next month.

Subscription Information


To get on and off this newsletter,

click here

or got to:

http://www.scotlandisland.org.au/signup .


To change your address, click the 'modify' link at the bottom of this newsletter or send an email to the

editor@scotlandisland.org.au


---
Follow the PON
---
The Online Local Contacts Guide
Click HERE to load
The views expressed in this newsletter are not necessarily the views of the Scotland Island Residents Association (SIRA), or the Western Pittwater Community Association (WPCA)

---