---
Kindy Trivia Night
Saturday 18 May - 7.30pm, Scotland Island Hall


It's that time of year again for our Annual Kindy Trivia Night.


Bar open, Raffle (lots of prizes), Auction and lots of fun to be had.


Auction Prizes:

Golf Package – Golf Bag, Book and a round of golf for two at Mona Vale Golf Club value $400
2 Hour Cruise on the Elvina valued $360 (Thank you Penny and Simon)
Mystery Prize from the Kindy.


Raffle Prizes:

Toni and Guy hair - $80
Mrs Browns Health Food Shop – Hamper value ??? Not sure yet
Design & Print of a business card value $250 donated by Jane & Adrian Matthews
Organic Food Newport – Fruit and Veg Hamper value ?? Not sure yet?
Contours Gym – 3 x 1 month membership with personal trainer session and nutrition pack
Church Point Waterfront - $100 meal voucher
Mike Pawleys Shoes Mona Vale - $25 Voucher
Westfield Gift Voucher Value $50 donated by my friend Nikki Nicholas Greenwich
Lots of handmade jewellery and books also


Please contact Liz on 9979 7856 to purchase tickets $20 pp including nibbles

Look forward to seeing you all there for a great night.

Liz – Director SIOCS Kindy
---
Commodore Geoffrey Cornish Forrest ?



I am a family history researcher and from the 1963 NSW electoral rolls have identified the above person as residing at "Torbay", Scotland Island (possibly his holiday home as he was also residing at Gordon).

I was wondering if anyone remembered either him or the house. He was descended from a very old, wealthy shipping family from South Shields, Durham, Eng. He was the Capt. of the P&O vessel Arcadia which was the first cruise liner to arrive in Sydney in 1954 and it wasn't long after this that he and his wife Monica moved to Australia.

Thanks for any help you may be able to offer me.

Chris O'Sullivan
Picton, NSW
raccos@oneseniors.com.au



---
Sly Dogs Unplugged at Church Point Cafe




Live music Sunday 12 May, mid-afternoon



The Sly Dogs will be doing some "winter healing" unplugged every second Sunday at Church Point Cafe on the deck.

First session is this coming Sunday May 12th, Mother's Day, bring mum along and relax.



Other dates are:




June 9th




July 14th




August 11th





---
Scotland Island Winter Fire Shed Dinner
Saturday May 11th, 7pm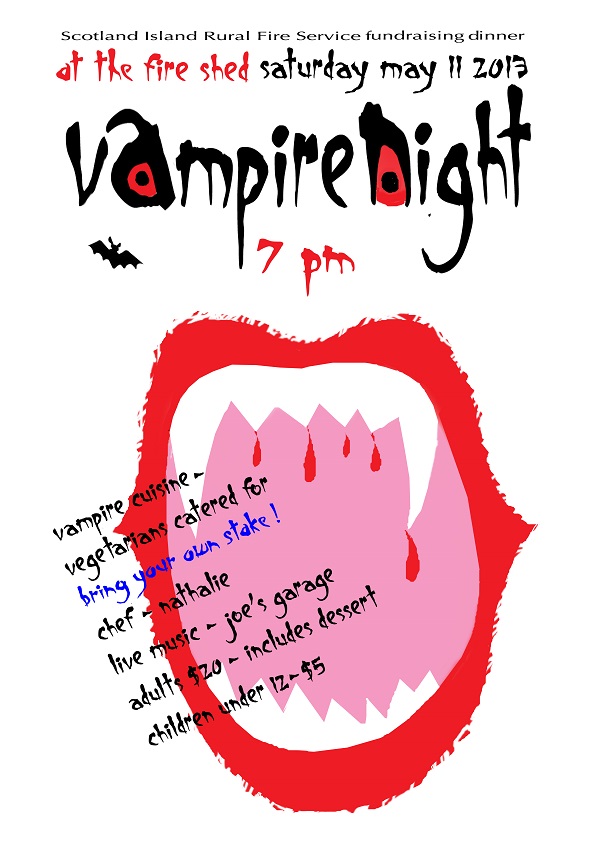 Cuisine by Nathalie & the Crew
Includes Dessert
Live Music Joe's Garage
Adults $20
Children under 12 $5
---
At long Last !
Halls Wharf finally signed public!
NB: anyone seen tampering with the signage must be reported to police immediately.



---
Tracy Ponich Photographic Exhibitions
Head On Photo Festival 2013
Solo exhibition in Newtown
Head to Newtown and take in IT'S SPRING... LOOK CLOSELY, a Head On Photo Festival 2013 exhibition. Eleven large-scale macro images capture nature's patterns, textures and colour. This is an exploration of the details of spring, sometimes elegant - and sometimes bizarre.
1 May – 30 June 2013
Newtown Library
8 – 10 Brown Street, Newtown NSW
Add On, a group exhibition
131 photographers, 131 images, including Tracy's work. See quirky, intriguing Add On 2013, one of the main Head On Photo Festival events.
15 – 25 May 2013
Depot II Gallery
2 Danks Street, Waterloo NSW
For more information, visit:
www.feathermark.com.au
---
Songs for Soibada III




17 May, 19:30 Concert starts. Drinks available from 18:30




Mater Maria College Warriewood





A night of entertainment to raise money for projects in Pittwater Community's sister village, Soibada in Timor Leste (East Timor).



This project was started by our children at Maria Regina. It really is a testament to the school's motto of "Making a Difference". Look how it's grown! For the first time this event is being put together by Pittwater Friends of Soibada, Pittwater Council, Pittwater Rotary and Pittwater Catholic Parish.


---
Wanted




Lift to Mona Vale for 1 week


Anyone going through Mona Vale from Church Point around 6.15 am on Monday 20th May to Monday 27th May inclusive.

Need drop off near bus stop to get to job in city on time.
Will contribute to petrol $.
Contact Mary 0411 026 138



---
Lost




Kayak



My grandkids, over the holidays, allowed one of my kayaks to float away on the high tide.
Yellow and with my name and mobile number on the side.

Please contact me if you have seen the kayak or can help.

Jan Murray
91 Florence Terrace, Scotland Island
Ph: 0408 689 733
www.janmurray.com



---
Berth & Parking RPAYC - for 3 months





Dedicated Berth and Undercover Parking available at RPAYC in June, July, August



Want to walk only metres from your car to your boat parked in your own berth during the cold winter months?
Want your car to be parked undercover in a secure car park?
We are not using our berth at the RPAYC for three months (June, July, August) and can pass on the luxury to someone else.

The total cost for us is $570 per month.

We might be able to help out with a tie up option on the island, as well, if needed.
Robert
0410 499 734



---
Free




Pontoon Ramp


After updating my pontoon I have a surplus pontoon ramp.
Timber ramp 5.4m x 0.9m, with end fittings.
johnamorgan@bigpond.com



---
For Sale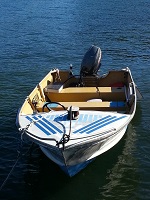 Tinny



Tinny for sale - 4.3m Telwater runabout antifouled with forward steering - Yamaha 40 CV with automatic tilt and electronic ignition - newly fitted items include control cables, bilge pump, battery box and cables, rear light and fuel tank

$1750

Please call Allan 0459 595 095




---
All Ducks Must Go!





Does anyone have room for Musky, Pete, Indy, Roo and Lil?



They are all non-noisy ducks except for Pete who gets loud if you are late feeding her. But she is very fat and fluffy and good for a cuddle so more than makes up for the occasional racket.
Three girls, two boys.Won't lay through winter but get ready for super summer Pavlova action.

Jackie
0415159178
bellswharfcreative@gmail.com



---
---
Missed out on a Newsletter?




Go to the archives to download previous notices



A complete set of past electronic newsletters since May 2000 can be found and read at https://ymlp.com/archive_gesgjgm.php


---
The Online Local Contact Guide
Click HERE to load
The views expressed in this newsletter are not necessarily the views of the Scotland Island Residents Association (SIRA), or the Western Pittwater Community Association (WPCA)
---