Swedish songwriter Patrik Berger released 2 tracks this Friday, one with Diana Ross and Tame Impala and one with Bitch Hawk. This mail concerns the later:
Listening to Bitch Hawk is easy. Are you just a slightly in to heavier tunes, you will instantly raise your fist. Explaining what it is is harder. Bitch Hawk play punk/hardcore without hesitation but blends in all sorts of metal, sludge, trash, black, jazz and make it sounds like it is just rock'n'roll, played with the formula: no trigged drums, no lowered strings. In 2018 they released no less that 2 albums, now they are back to be Passing Out!
Artist: Bitch Hawk
Single: Passing Out
Label: Adrian Recordings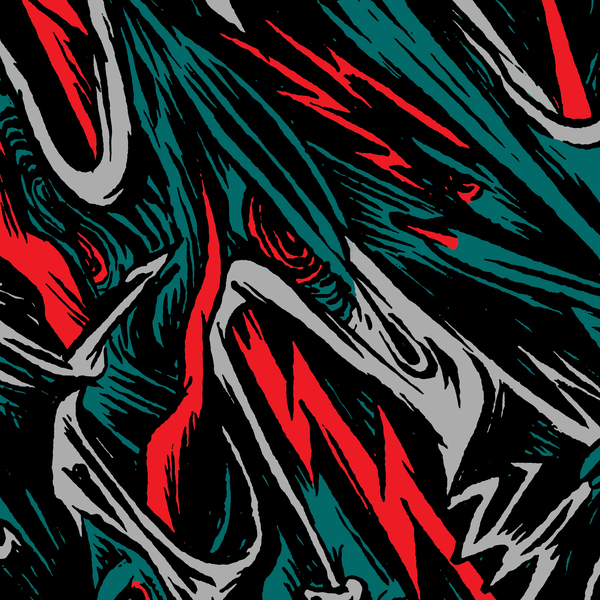 Artwork:

https://www.dropbox.com/s/omr6pl0q1l0fy2t/BH-Passsing_Out-artwork.jpg?dl=0


Made by: Kalle Mattsson -

www.studiokallemattsson.com
In the words of singer Fred Burman:
""Passing Out" is in a sense about fatherhood. I love my kids. But they are slowly killing me. As they grow stronger and more capable everyday, I lose my hair, virility and life force. Right now I need to reset - a wrecking ball. A night off and five shots of alcohol."
The track comes with a video made by the same Fred:
"I made the video for the song with this in mind. The life is literally sucked out of the men in this world by an unknown entity. It drives them mad to the point of total disintegration. It's Lovecraftian horror with my youngest son as the antagonist."
"Passing Out" is produced by the band and recorded and mixed by Johan Gustafsson (The Hives, Randy, Breach) in Studio Ingrid.
Expect more tracks in a not so distant future.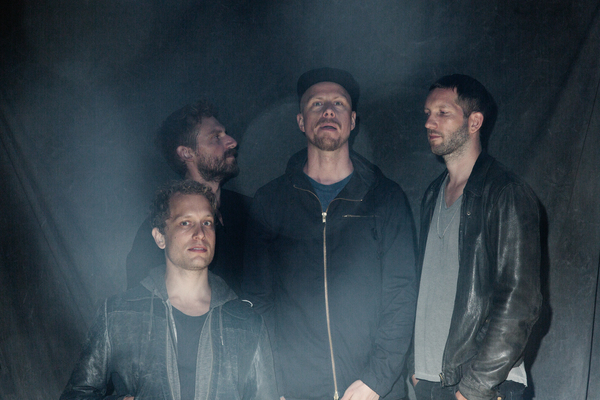 Bitch Hawk is:
Henrik Holmlund (Drums), Andreas Hourdakis (guitar) Patrik Berger, (bass) and Fred Burman (vocals)
The members have experience, not necessary in the hard rock business. Patrik Berger is a well known songwriter and producer to big stars like Lana Del Rey, Charli XCX, Bleachers etc. Among numerous hits he wrote "I Love It" to Icona Pop and "Dancing on My Own" together with Robyn. Patrik just recently also debuted with his solo project "Hög sjö". Andreas Hourdakis is a well known Swedish jazz guitarist that plays international shows in Magnus Öström's (E.S.T) band and as a solo artist with his own trio. Fred Burman also sings in the band Satan Takes A Holiday and Henrik Holmlund is experienced from numerous rock and ska bands.
"Bitch Hawk are the proof that the heavy genre is still alive, kicking and roaring."
Ghost Cult Mag, 8.0/10
"Frankly this music would make great shit on the big scenes I think. No limits! Go fuck the world!! Machines on guitars, demons on drums and vocals."
Bloody Reviews, 10/10
"A kind of Proto-Core as heavy and fat as a bar of salmon drowned in bourbon"
Metal News, 90/100
ALICE BOMAN ALEXANDRA BERGER ANDREAS TILLIANDER BITCH HAWK BJÖRNS VÄNNER BOEOES KAELSTIGEN DAVID & THE CITIZENS DAVID FRIDLUND DEN SVENSKA TYSTNADEN DMITRY FYODOROV DÖDEN EDDA MAGNASON EMIL JENSEN FAMILJEN HENRIC CLAES HEY ELBOW JONAS LUNDQVIST LAAKSO LATELY LA LA MARCUS CATO MARCUS NORBERG AND THE DISAPPOINTMENTS MEDBORGARBANDET MF/MB/ OLD POIZON_SW3 PRINTER RA SHARIF SHE'S WILD AGAIN TONIGHT SURF PHILOSOPHIES SVART KATT THE BEAR QUARTET THE FINE ARTS SHOWCASE THIS IS HEAD ULF STURESON VED YAST NEED FOR SPEED BO MEHR BOB HUND SPUNSUGAR JH3 WHOMSOEVER TOI LET