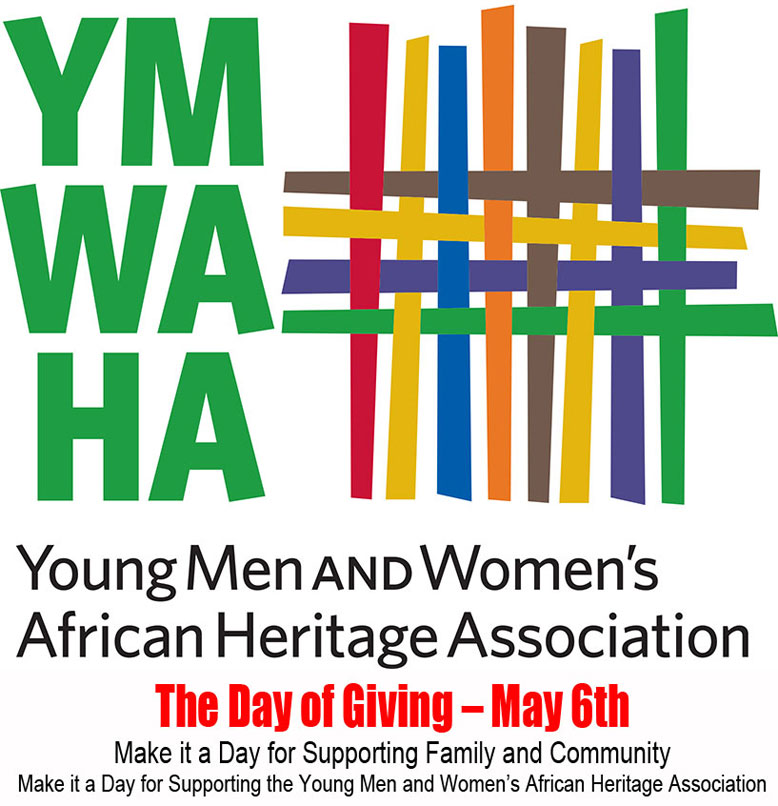 Dear YMWAHA Friends,
Have you ever thought about the future of your community and what key changes need to happen for greater growth and greater prosperity? For every great metropolitan region, there is a thriving and growing diverse community. YMWAHA is a community based non-profit agency dedicated to providing Cultural, Arts, and Education programs geared towards empowering school age children and their families. YMWAHA engages the community through our cultural, arts, and education programs which are tailored to promote a sense of determination and accomplishment for all ages. YMWAHA programs were developed with the core philosophy of broadening horizons while encouraging participants to view themselves as members of a global multi-cultural, multi-talented society while embracing opportunities for personal achievement and growth, creative expression and social change. Our overall aim is to promote health in social, economic, educational, cultural and spiritual development by helping families produce children that are prepared to become positive and active members of society.
Here is your chance to help!
The Pittsburgh Foundation is hosting its sixth annual Day of Giving on Tuesday, May 6, 2014 between 6:00 a.m. to Midnight. The Day of Giving is a great opportunity to stretch your dollars as the Pittsburgh Foundation provides matching funds to your YMWAHA gift…it's as easy as 1, 2, 3!
Below are the instructions and thank you in advance for your contribution. Remember, you only have 18 hours for this campaign, however, you can always support our work.

Instructions:
1. Go to http://www.pittsburghgives.org
2. Click on Donate Now
3. Enter your name, email and phone number in appropriate boxes. Please note you must have a valid email address to receive a tax receipt for your donation. Select YMWAHA from the drop down menu or you can type in the first few letters of YMWAHA's name to jump to that section of the list. Enter the amount you wish to give (example: 50.00). Once you are ready to complete your transaction, click "Go To Checkout" and you will be taken to the secure credit card screen.
4. MasterCard and Visa are accepted for payment and you will receive confirmation of your donation and a tax receipt via email within an hour of the transaction. The minimum gift is $25.
5. Enter in your credit card information on the secure server and click "submit". You will receive confirmation that your donation has been received and an email will be sent to you for tax purposes.
Don't forget to share your donation via social media and encourage others to give to YMWAHA as well.
As always, thank you for supporting the mission of YMWAHA!
YOU CAN VISIT YMWAHA AT WWW.YMWAHA.ORG