Sunday the 28th of November at 10:30am in the community hall.
This session is "An Introduction to Ken Wilber's Theory of Everything"
It is a BYO Brains and Brunch (i.e. people bring a small pate of something to share).
According to the latest Who is Who - Ken Wilber is now the most translated academic author in the United States. He among the most widely read and influential philosophers of our time, credited with creating a genuine world philosophy. He is among the most respected names in the field of transpersonal psychology, theology, and philosophy. He is also in the forefront of the emerging field of Integral Psychology. An author of numerous books, many of his works have been widely read as well as adopted for course work by many universities and colleges. His recently published Collected Works include seventeen of his books as well as essays and other writings.
A few tit bits regarding the Integral Approach are: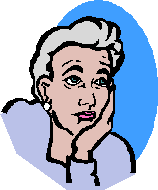 § "No one is smart enough to be wrong all the time"
§ Integral Theory is a guiding framework for incorporating many varying viewpoints regarding the "human condition": psychology, spirituality, post-modernism, medicine, art, history, etc..
§ Find out about Quadrants, Lines, Levels, Types and States
§ Ken Wilber is hot at the moment - 125,000 listings on Google. His 22 Volume Collected Works have been published in over 15 languages
The views expressed in this newsletter are not necessarily the views of the Scotland Island Residents Association, or any of the associated Pittwater Offshore Resident's Committees