Following on from the release of their breakthrough debut EP "Mouth Full of You" last year, a collection that cemented them as one of the finest emerging shoegaze outfits of the moment as well as garnering support from Steve Lamacq at BBC 6Music, Swedish trio Spunsugar now return with single #2 from their highly-anticipated debut album "Drive-Through Chapel".
The first single "Happier Happyless", has already gathered huge amounts of support across numerous publications and streaming services, The second single is called "Run" and will leave you with a taste of blood in your mouth and it has now been knocked up with a zapping music video.
Debut album out on vinyl 2nd of October.
Spunsugar's first full-length outing sees them take on the dark and pulsing nature of the post-punk sound and deliver it through a completely new and diverse contemporary lens.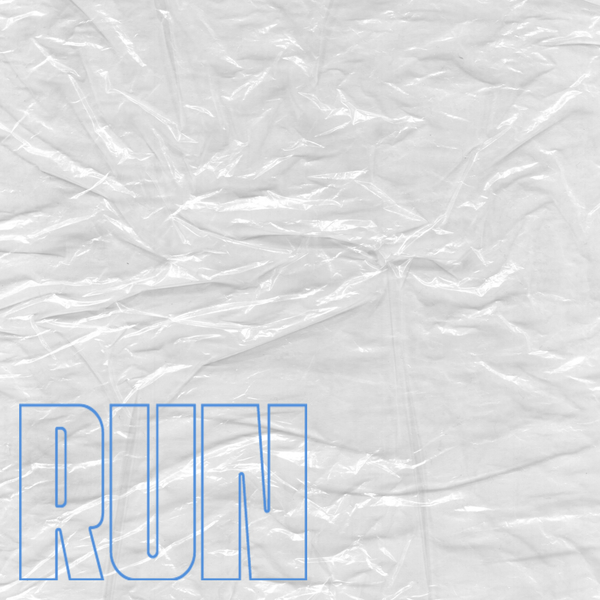 Don't get fooled by the angry riffs in "Run", this songs has a positive thing to say; while we're busy running away from something bad, we might miss that we're running into something a lot better. However, getting rid of scary doomsday stories you've been fed in the church bench since infancy, is hard. "Run" is full with bible references paired with small town trash imagery. That makes a lot of sense for the most personal song on an album.

Musically, this song might bring to mind Swedish indie darlings Broder Daniel, and a hint of Swervedriver. Some inspiration was garnered from Alvin and the Chipmunks 1988 song "The Wall" to evoke the right kind of bitter sweet. The limit of how high the BPM of a Shoegaze song is aptly pushed to leave the listener with a taste of blood in their mouth. Like running too fast does.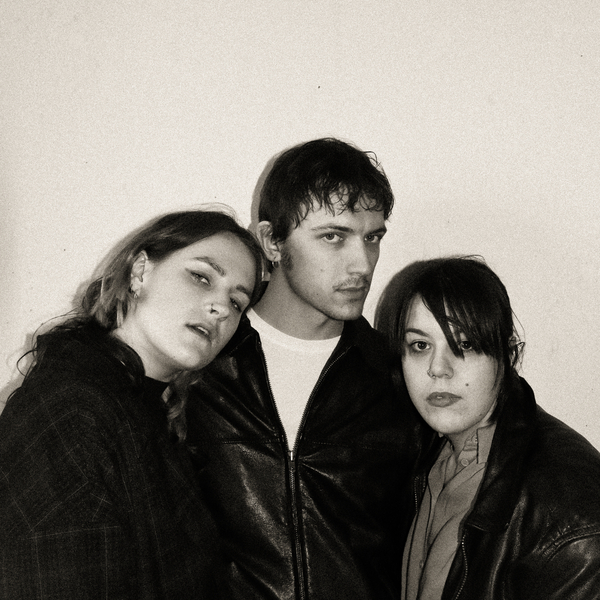 Clash Magazine
New single 'Run' finds the group relishing a twilight atmosphere, a sense that light may be fading into darkness.
Those shoegaze elements remain, but Spunsugar also provide an assured sense of the gothic, too.
Out now, 'Run' is a bold, vivid offering, with its heady atmosphere lingering long after the final note.
The Revue
"Run" from Swedish trio Spunsugar is a magical exploration of dense shoegaze textures paired with post-punk vitality. If the swirling guitars don't capture your attention, the powerful vocals certainly will. Every second of this song is full-throttle, making it an enjoyable three-plus minute journey.
Destroy Exist
Run maintains the dark angle of Spunsugar's recent single, but through it the band sounds tenser than before. Straight away the song becomes part of a subtly differing pair of tracks, both of which put on show the prospects of the group's upcoming full length.
Queen City Sounds and Art
Tonspion
Last Day Deaf
The Joy Of Violent Movement
Weathered Music
Niche Music
Tinnitist
That Buzzing Sound
Soundsphere
Reignland (Live 19th)
Adrian Recordings

magnus@adrianrecordings.com
www.adrianrecordings.com

ALICE BOMAN ALEXANDRA BERGER ANDREAS TILLIANDER BITCH HAWK BJÖRNS VÄNNER BOEOES KAELSTIGEN DAVID & THE CITIZENS DAVID FRIDLUND DEN SVENSKA TYSTNADEN DMITRY FYODOROV DÖDEN EDDA MAGNASON EMIL JENSEN FAMILJEN HENRIC CLAES HEY ELBOW JONAS LUNDQVIST LAAKSO LATELY LA LA MARCUS CATO MARCUS NORBERG AND THE DISAPPOINTMENTS MEDBORGARBANDET MF/MB/ OLD POIZON_SW3 PRINTER RA SHARIF SHE'S WILD AGAIN TONIGHT SURF PHILOSOPHIES SVART KATT THE BEAR QUARTET THE FINE ARTS SHOWCASE THIS IS HEAD ULF STURESON VED YAST NEED FOR SPEED BO MEHR BOB HUND SPUNSUGAR JH3 WHOMSOEVER TOI LET